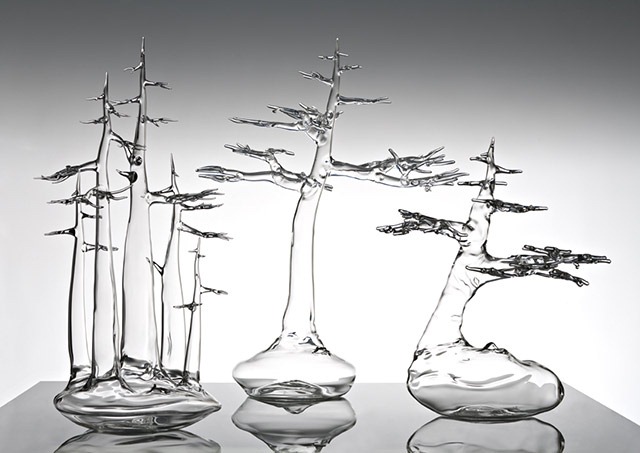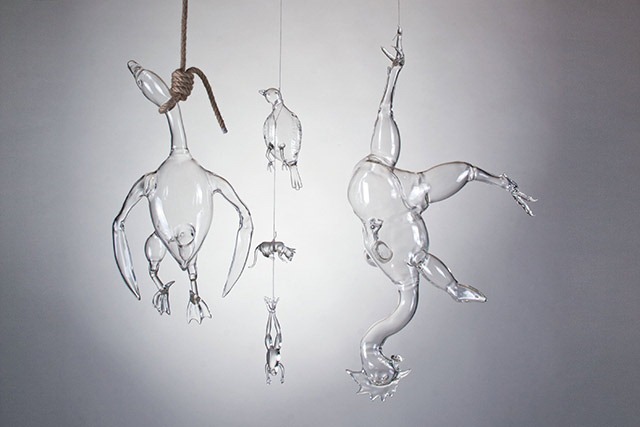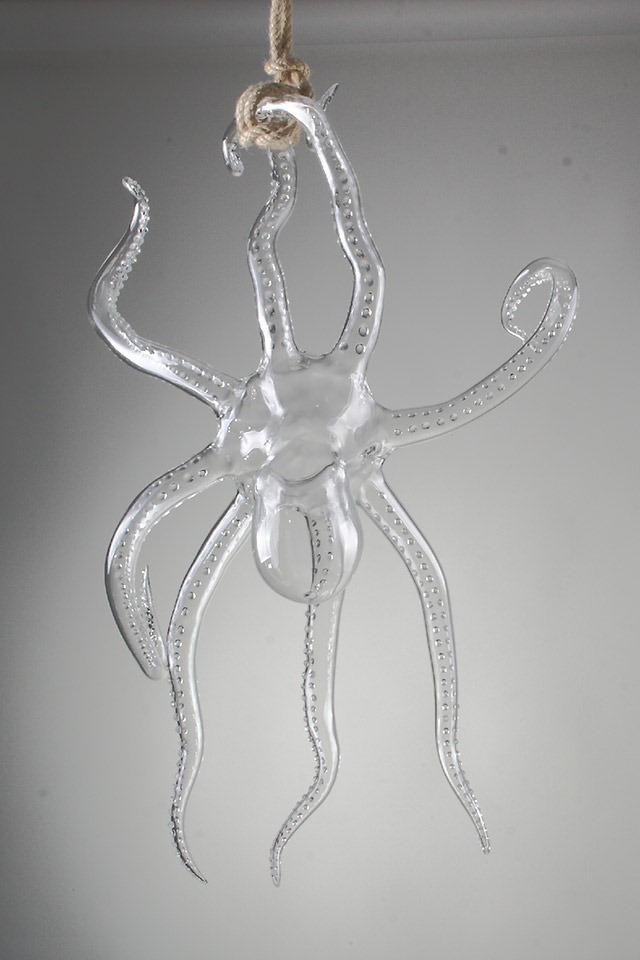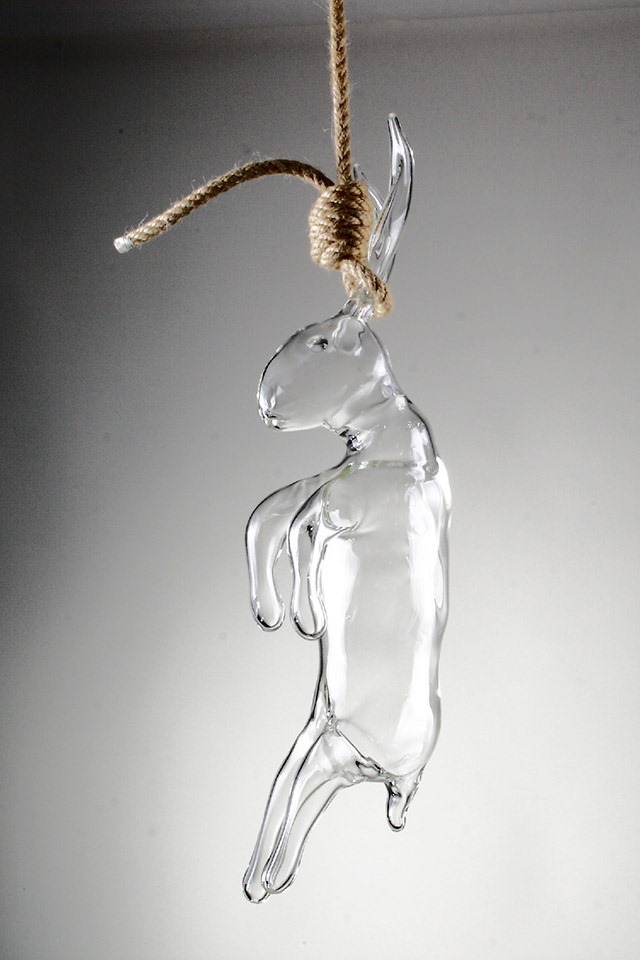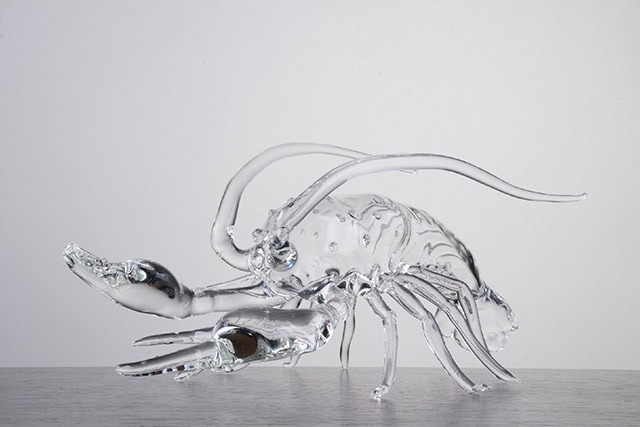 Based in Vicenza, Italy, genius glassblower Simone Crestani conjures up his fragile sculptures using organic shapes found in nature as his inspiration. Crestani uses a technique called flameworking to melt and manipulate glass into impossibly-detailed forms of trees, animals and other creatures.
Crestani credits a childhood spent growing up near Venice, "the capital of the glass world" for igniting his love for glassmaking. He was able to turn his passion into his profession after learning and practicing the art for 10 years under master glassblower Massimo Lunardon.
The artist's select works have been exhibited at various art shows in Italy and the USA. Besides making decorative and conceptual sculptures, he also makes beautiful light fixtures and other household objects with his favorite medium. You can visit his site to see more of his unique sculptures.
[via Asylum Art]
More images after the jump.