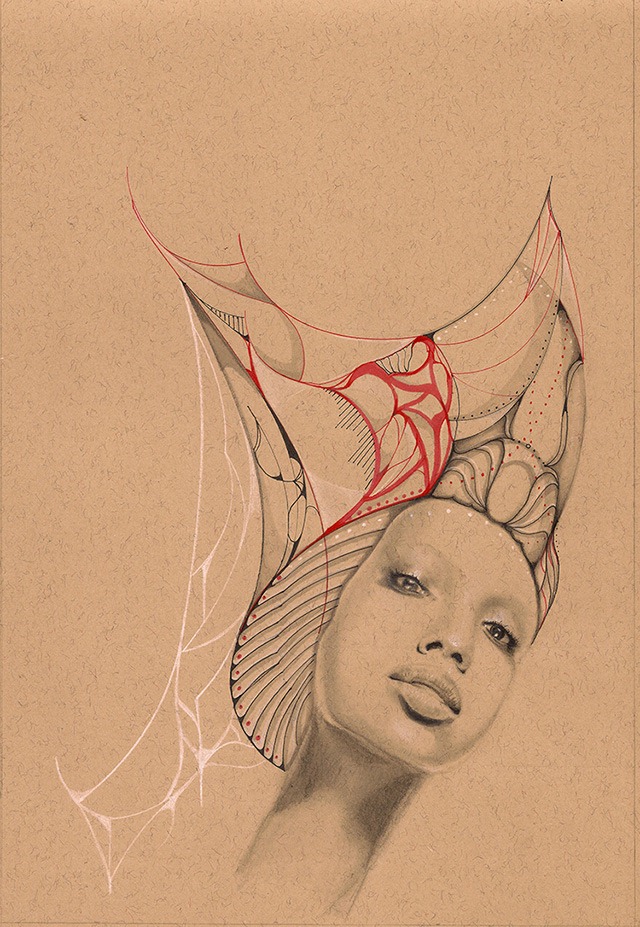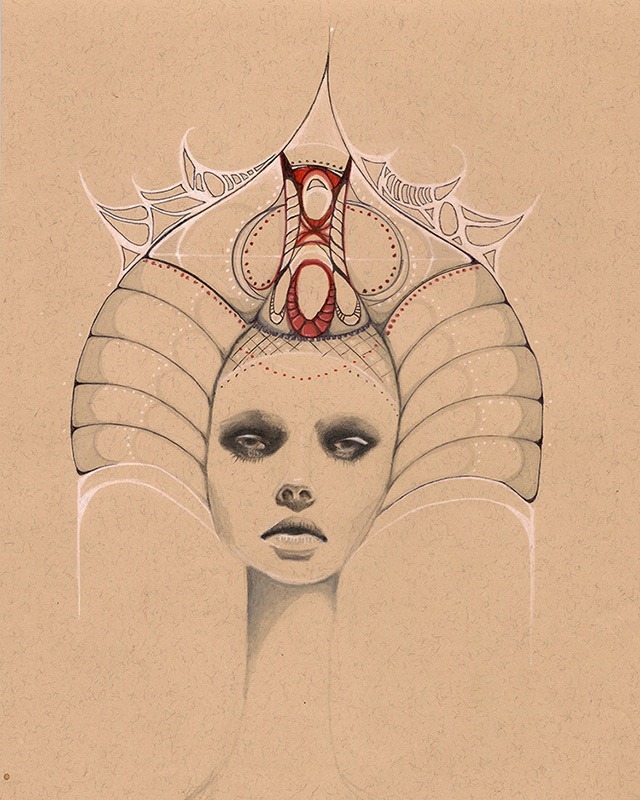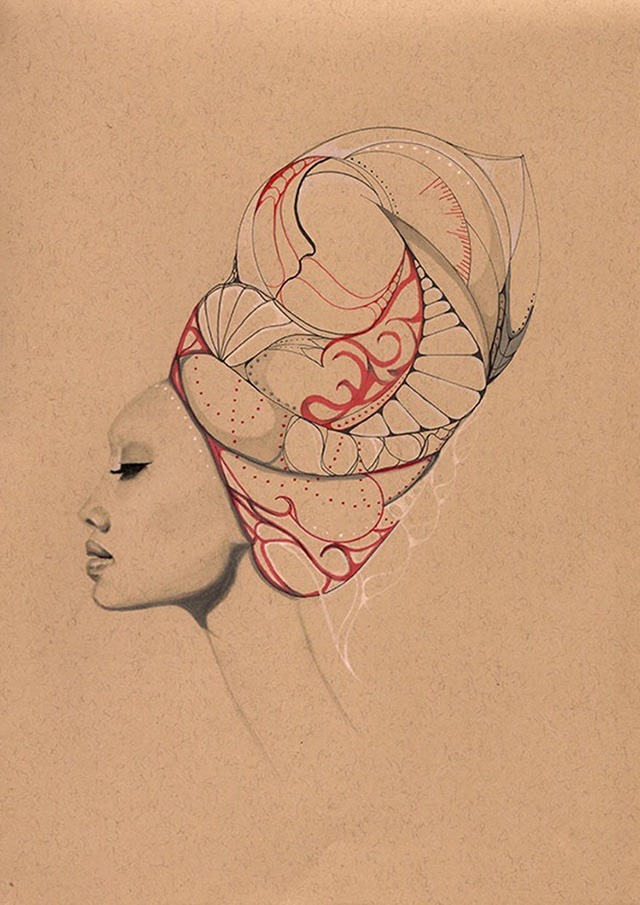 Miami-based artist Ivette Cabrera addresses issues of identity and female empowerment with her stunning illustrations.
Talking about her works, the artist expounds that in many cultures, the only way a woman can have power and importance is when she is born into a family which wields both. She adds that with the trappings of this power comes a symbolic headdress that signifies and emphasizes the status of that woman. Her aim is to show women that they all have that power on the inside, and make them aware that each "wears a crown or headdress of importance if she were only to be aware of herself."
Cabrera was born in Managua, Nicaragua, but migrated at an young age to the United States during the Nicaraguan Sandinista revolution. Her mother fled Nicaragua with her three children, after a devastating earthquake brought in its wake a civil war that threatened their lives. While her mother struggled as a single parent working 70 hour weeks in a new country, her sister, she says, became like a second mother who taught her to look after herself. These strong women in her life, undoubtedly, had a major influence in molding her views on the role of women in society.
Cabrera's interest in art was sparked after she attended local art walks with her friends in Miami. After studying interior architecture and design in San Francisco, she opened an art studio in Wynwood, Miami, where she spent countless hours experimenting with her illustrations. Her works will be on exhibit till April 26, 2015, at the 'Florida Contemporary' show at The Baker Museum in Naples, Florida. You can visit her site to see more of her artworks and even buy prints.
(via JazJaz Submissions)