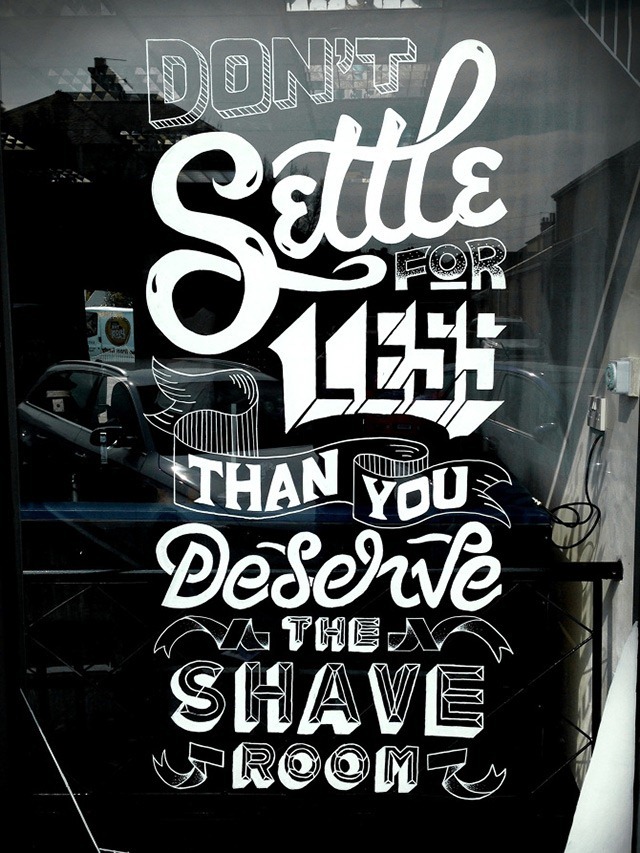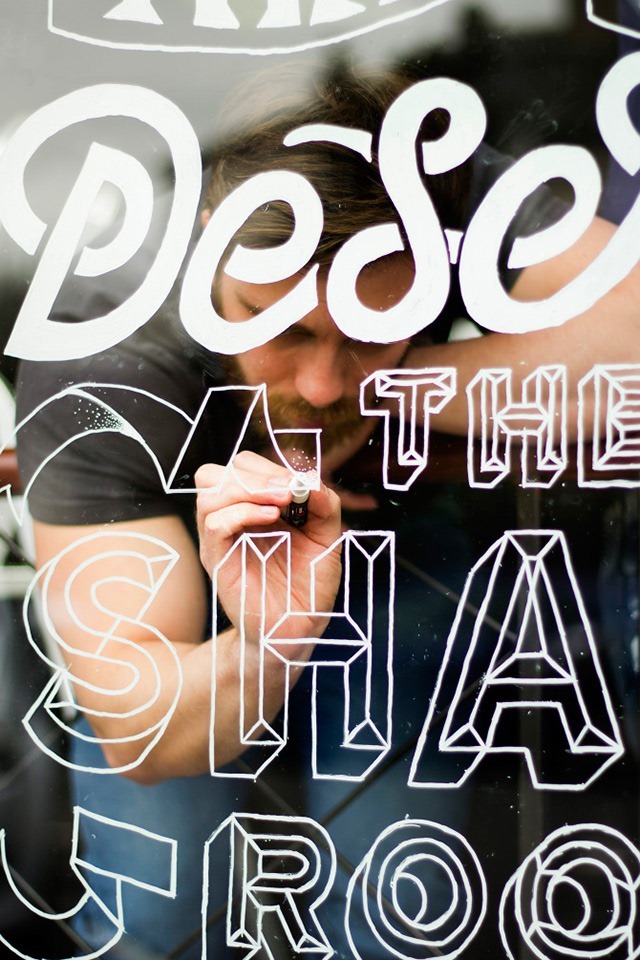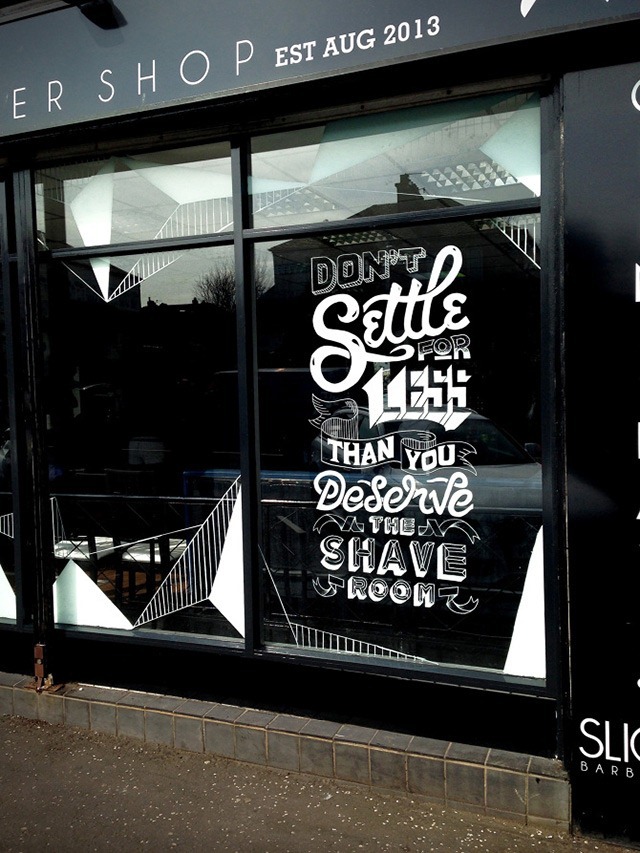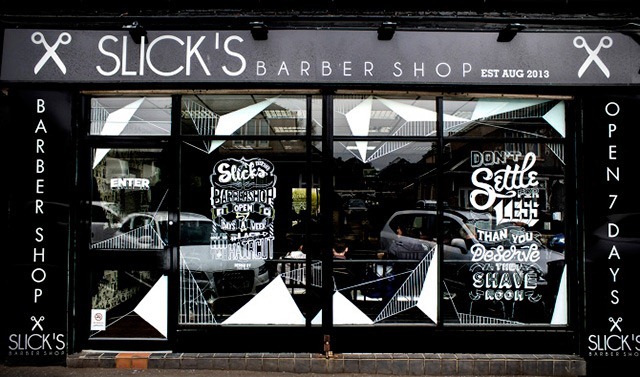 Here is some brilliant hand-drawn typography inspiration for you folks!
London-based designer Craig Black sent in images of the lettering work that he and his team made for Slick's Barbershop in Glasgow, United Kingdom. The mural follows the award-nominated window art (seen below), which Black created for the glass front of the establishment.
Black says that he has a "strong admiration for all letter-forms and typography hailing from Glasgow, Scotland." He graduated in 2013 with a degree in Design in Visual Communication at the University West of Scotland, and has been working for both major clients like the BBC as well as smaller independent companies. 
You can find more of his excellent work on his site and Behance.