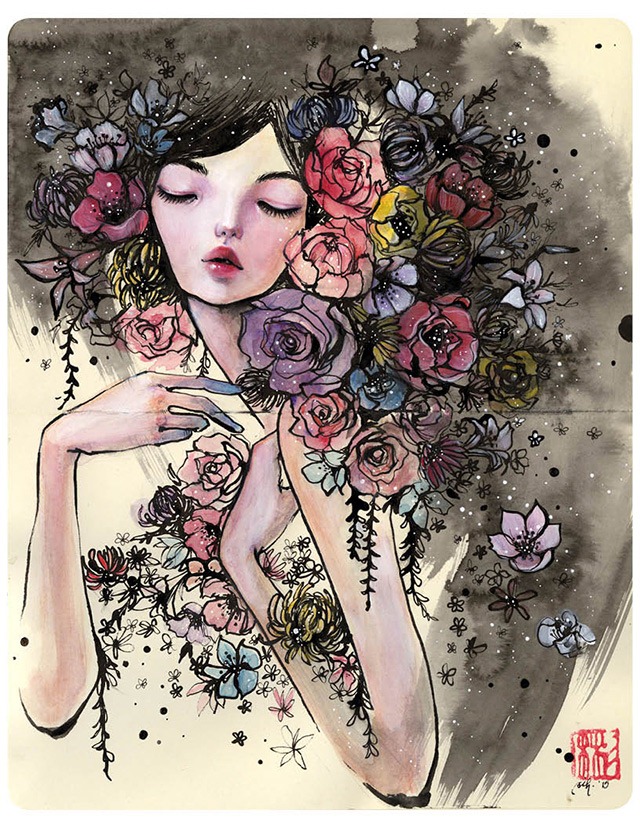 Stella Im Hultberg – "Only Love Can Break Your Heart"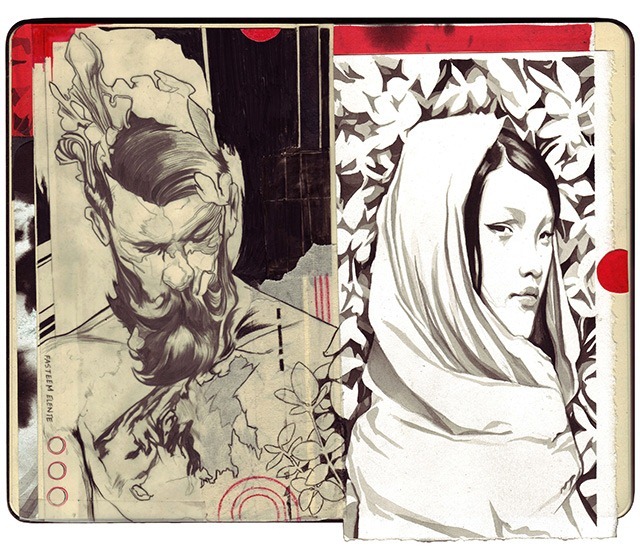 Nimit Malavia – "Sometimes Slow to Heed Advice"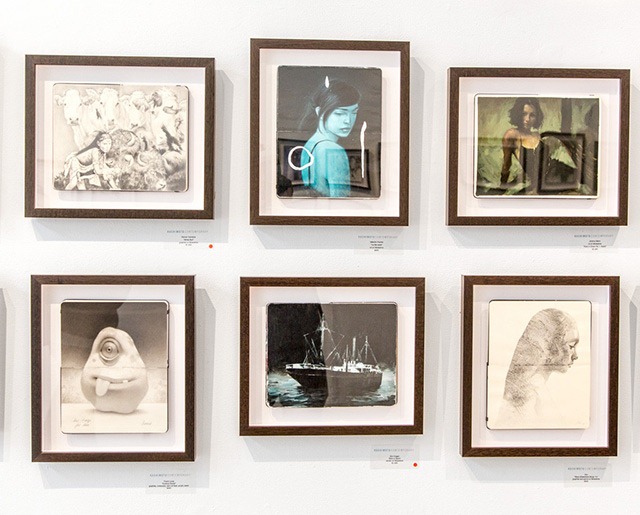 Currently on view at Hashimoto Contemporary in San Francisco, "Moleskine Project IV" is the 4th edition of the annual group show co-curated by artist Rod Luff and gallery director Ken Harman. The show features a terrific and eclectic selection of artwork created on blank Moleskine sketchbooks by 70 artists from around the world.
The show will be on view until Saturday, April 25, 2015. You can also buy the original paintings and illustrations at the gallery's online store.
Here are a few images of the artworks for your viewing pleasure.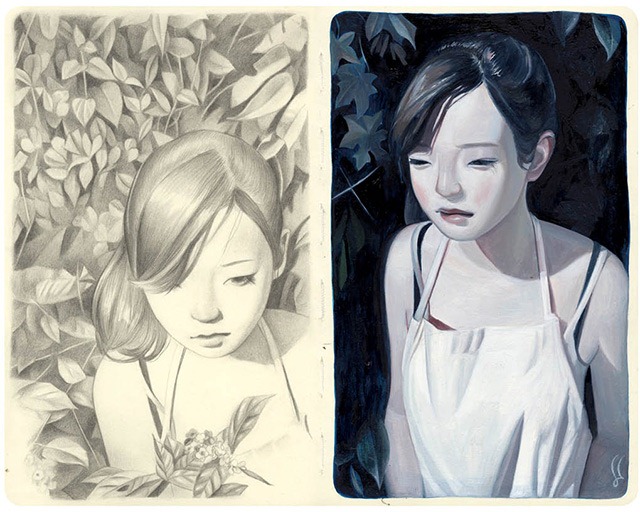 Joanne Nam – "Sisters"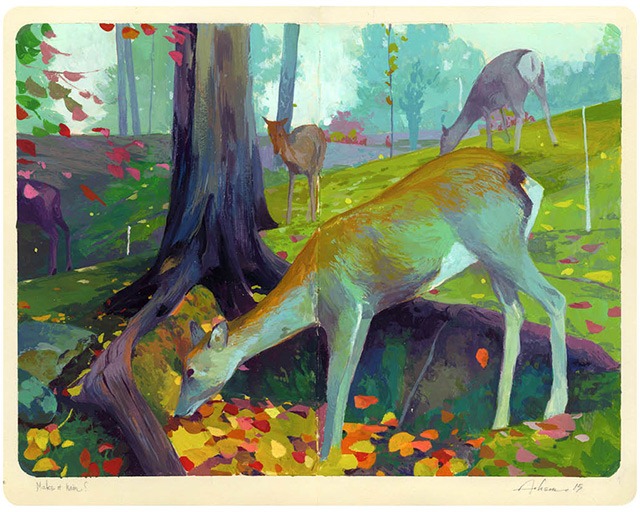 Andrew Hem – "Make It Rain"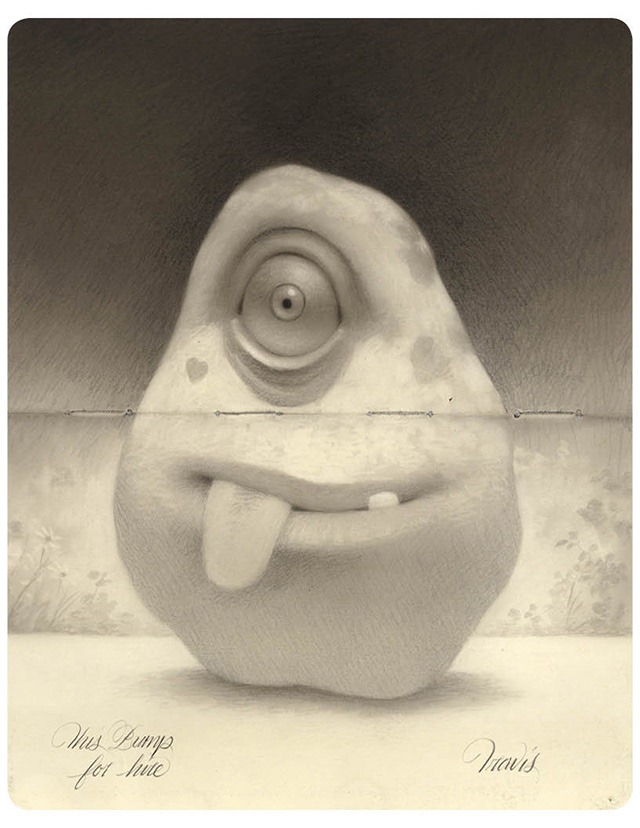 Travis Louie – "Curious Bump"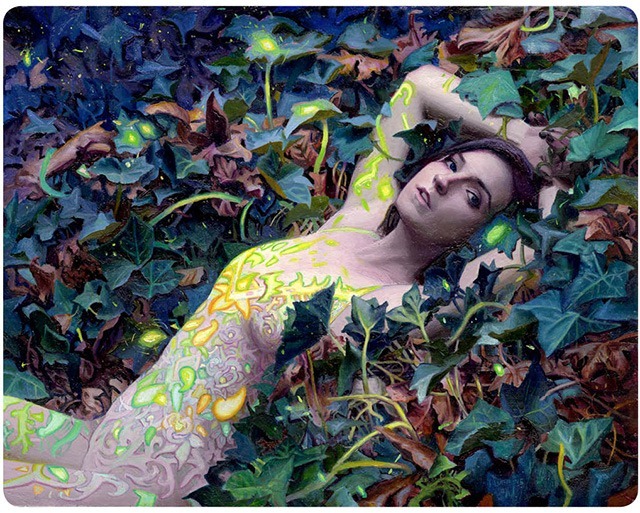 Rodrigo Luff – "Undergrowth"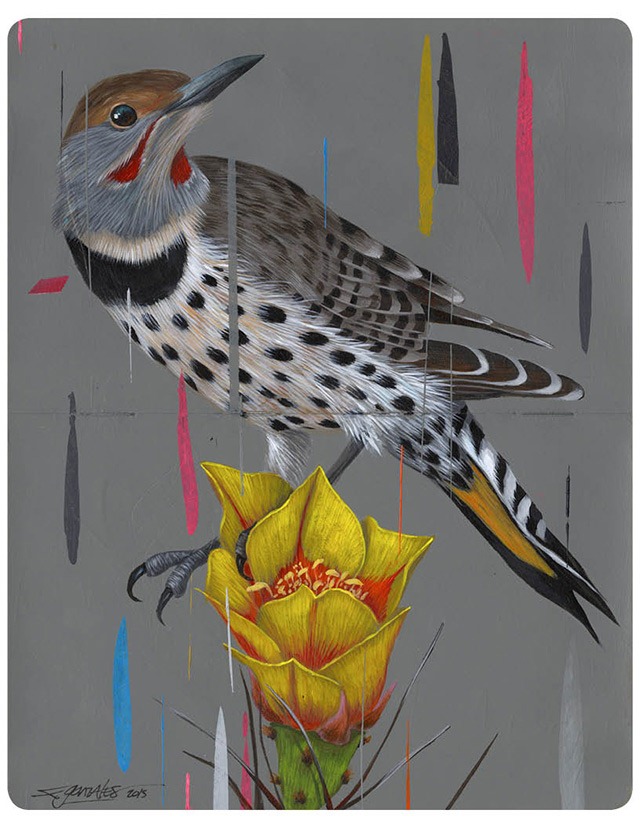 Frank Gonzales – "Northern Flicker and Opuntia Bloom"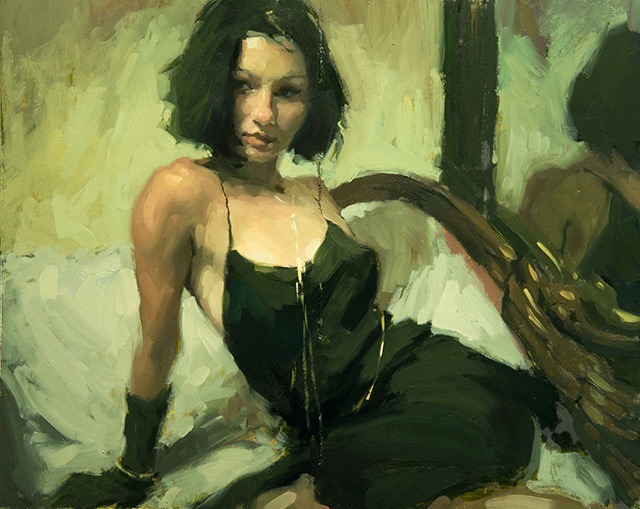 Jeremy Mann – "Note in Green No.1, Nadia"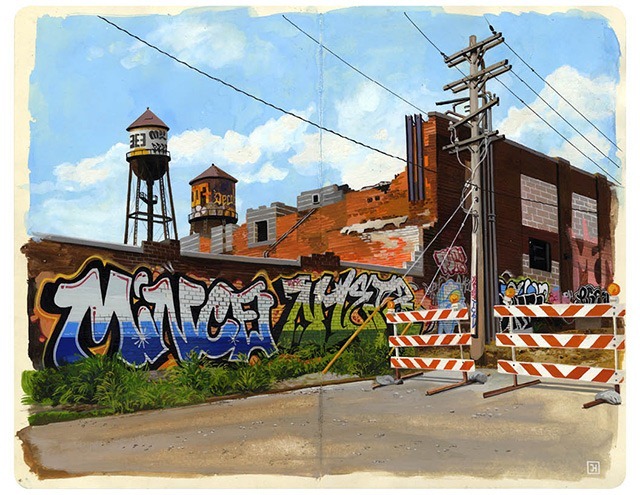 Jessica Hess – "Detroit I"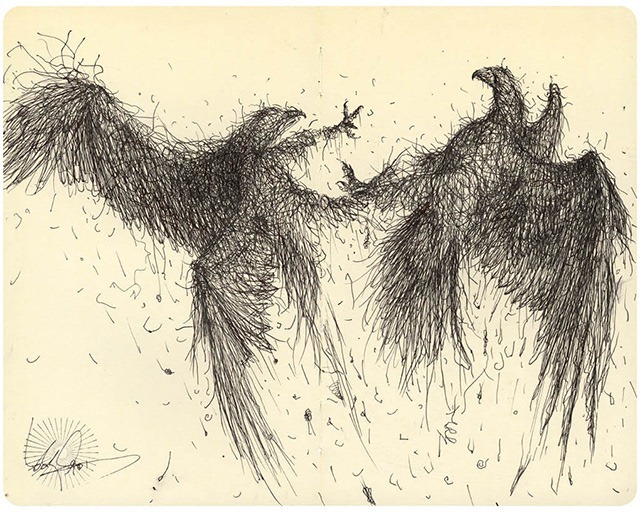 DALeast – "Defoliation U"