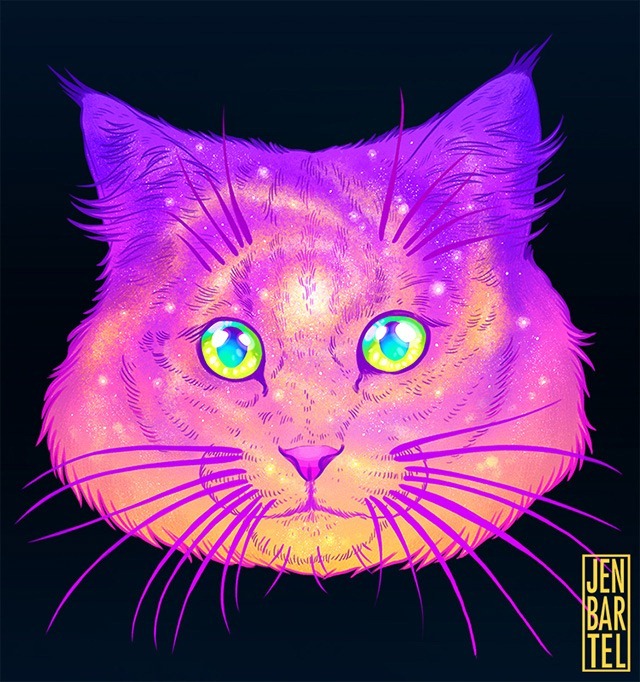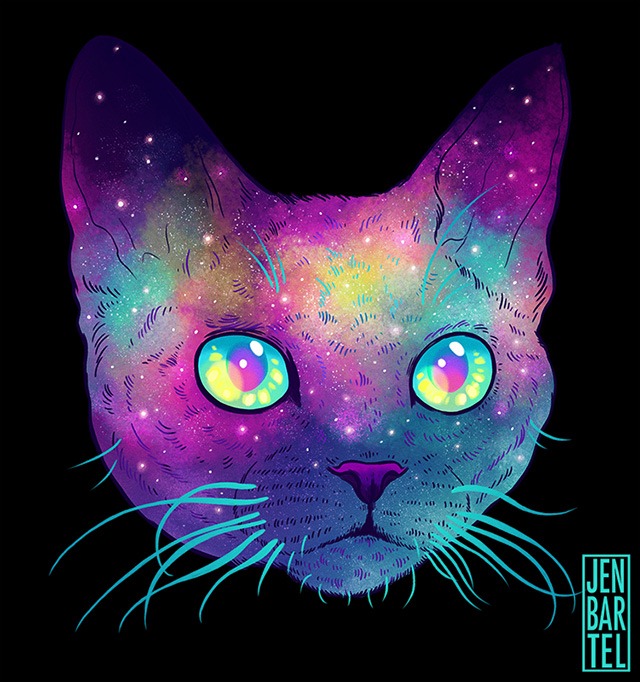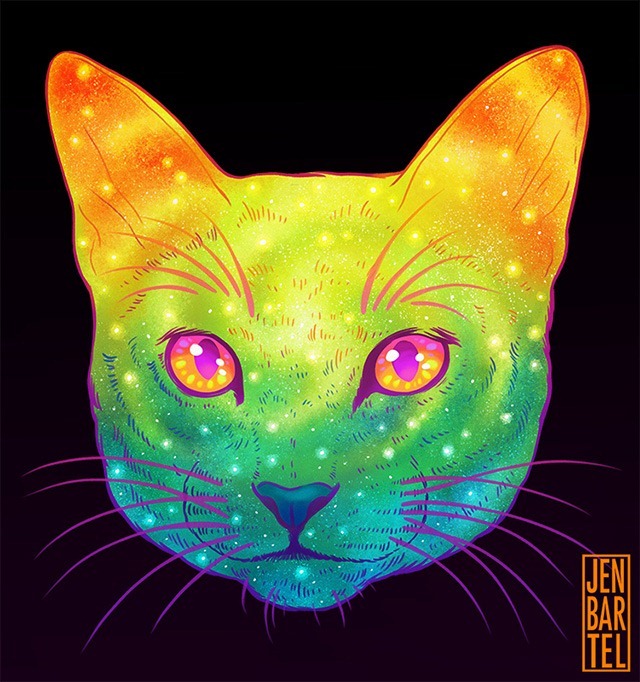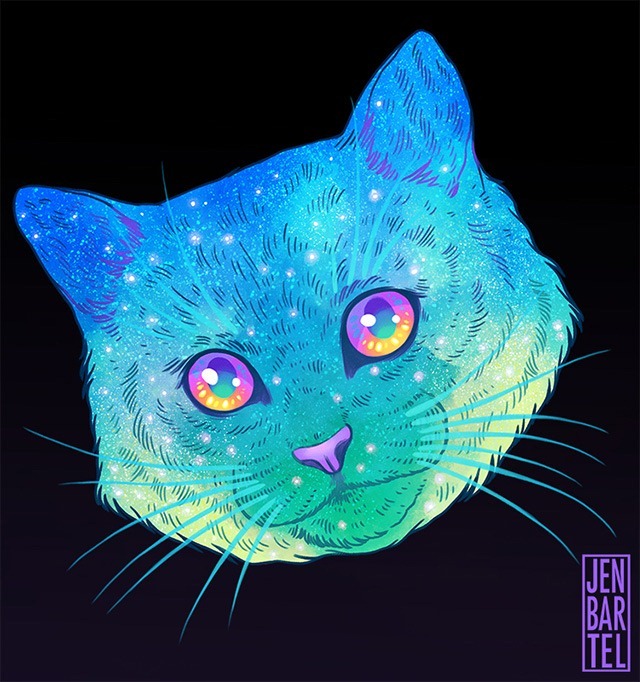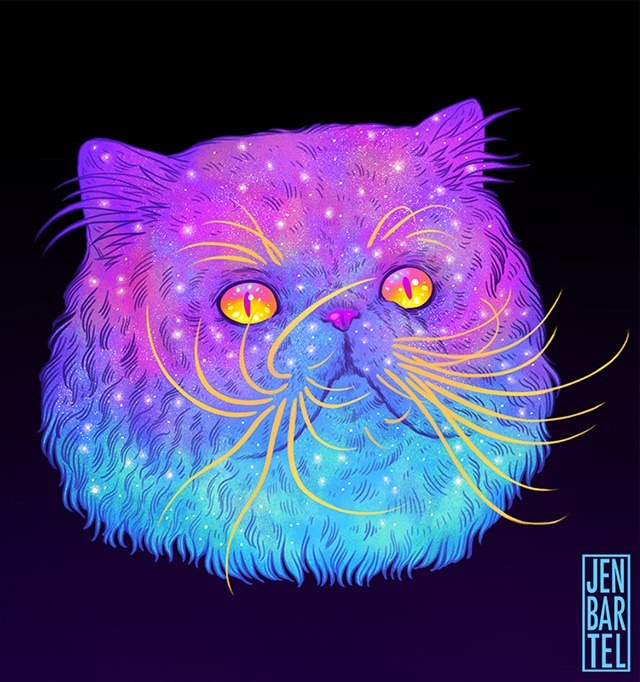 Quick: What's better than cute, multicolored cats? That's right, multicolored cats from outer space! Minneapolis-based illustrator Jen Bartel's awesome little project "Galactic Cats" features cosmic kitties, whose disembodied heads seem to be lit up by the glow of numerous galaxies within.
The prints of the illustrations are currently available at her inPRNT online shop.
You can find more of the artist's works at her site, Tumblr and Instagram.