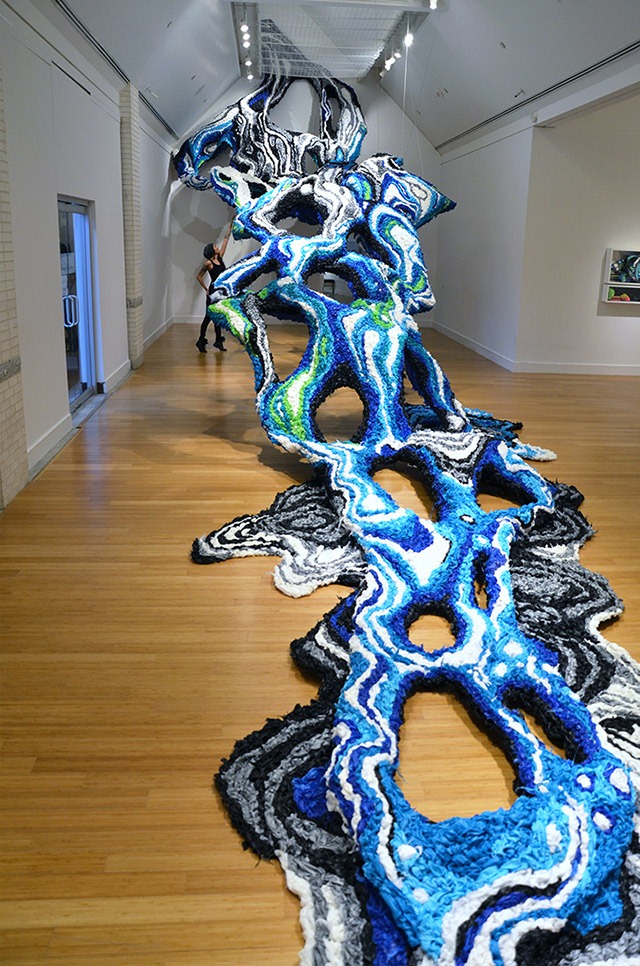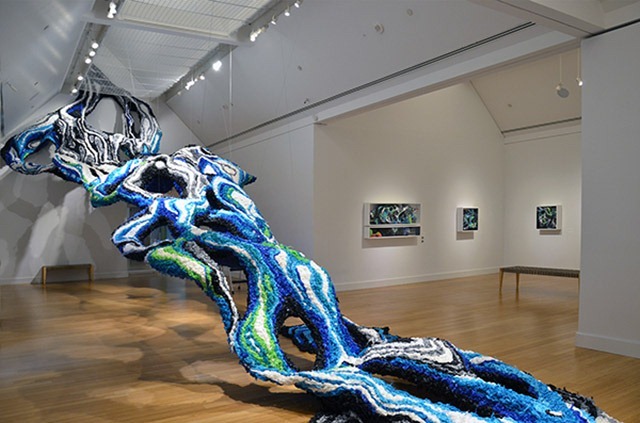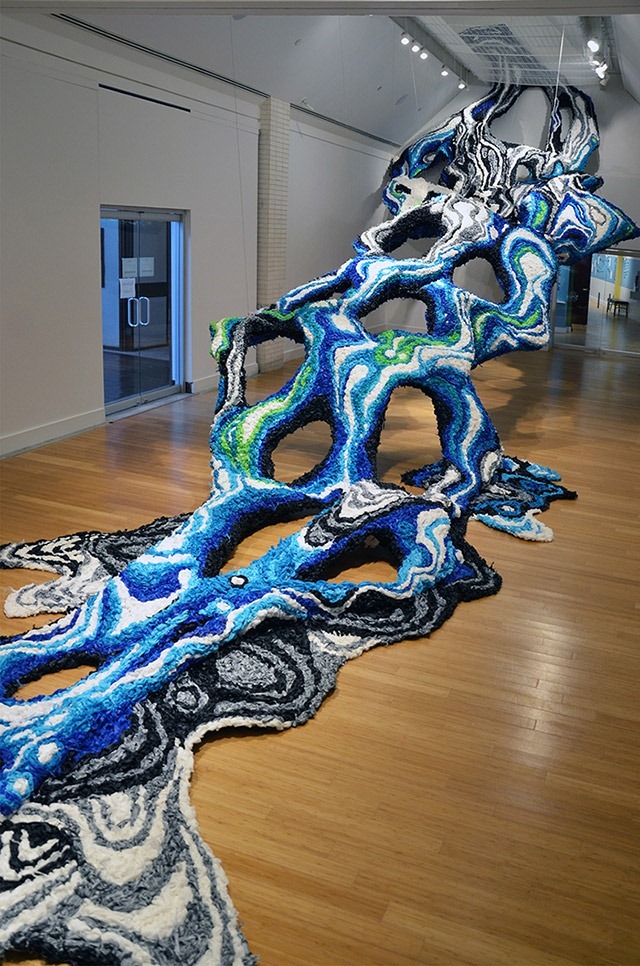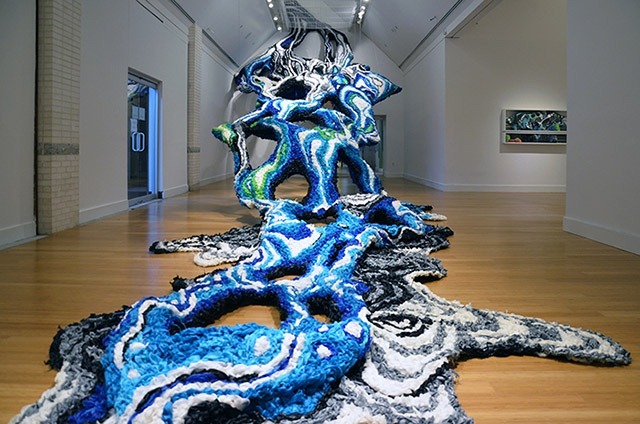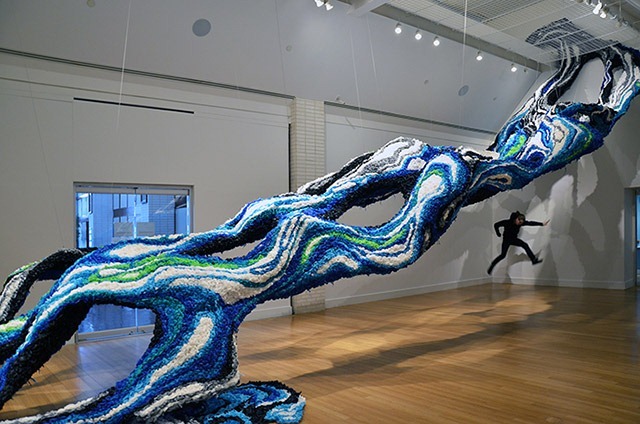 "Alluvion," a large-scale art installation, was created by artist Crystal Wagner specifically for her ongoing exhibition at the Virginia Museum of Contemporary Art. The artist put together her awe-inspiring piece over the course of two weeks, using material like party table cloth and chicken wire.
The artist says:
Architecture and context are the substrate and flow is the catalyst. "Alluvion" is a flood. It explores the potent transformative qualities of water as it reorganizes the space around it. Using simple everyday materials to emulate exotic forms and structures that populate the surface of the earth, it's point of origin examines the space where the outside flows in and focuses on the relationship between manufactured worlds and natural ones.
The installation will be on view until the 17th of April, 2016. You can visit the artist's website to see more of her incredible installations and other artwork.
You can also follow her on Instagram and Facebook to stay updated.