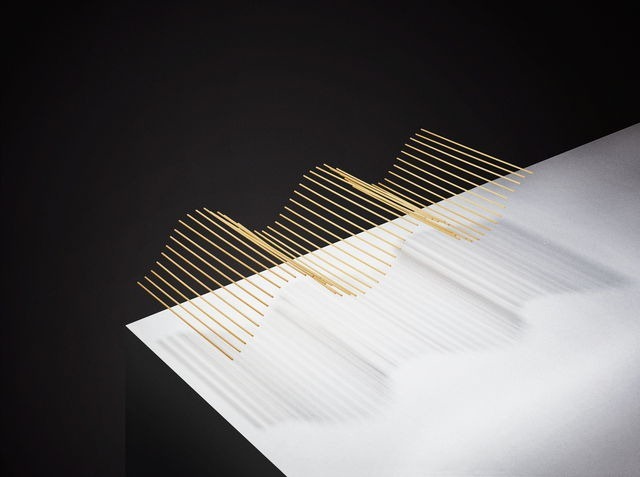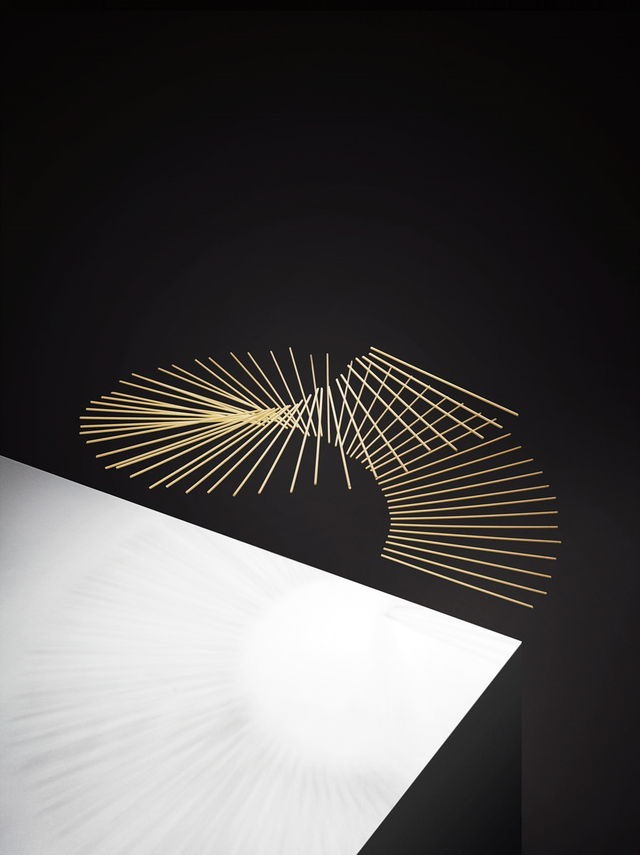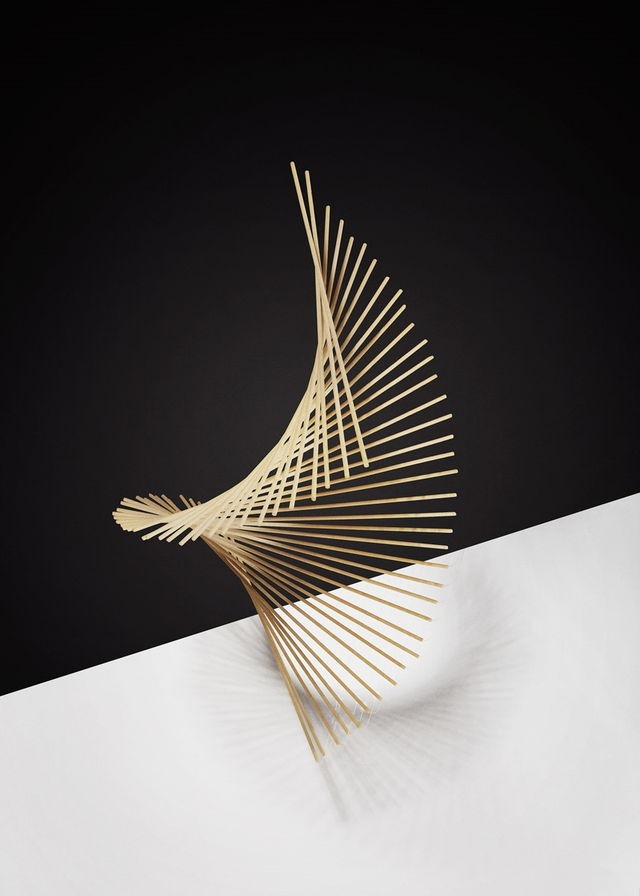 Swedish photographer Olle Bengtsson turned boring mathematical equations into something visually interesting with his fun Italian Mathematics photography project. Using over 900 meters of thread, Bengtsson painstakingly suspended sticks of spaghetti in midair to "plot" the intricate 3D graphs of math equations. The photographer says that the final images are the "results of the formulas complexity and the products simplicity."
Olle Bengtsson lives in Paris, and works as a graphic designer/art director at an advertising agency. You can visit his website and also follow him on Instagram to see more of his wonderful-abstract creations.
Hit the jump to see some more 'behind the scene' images of the making of the project.