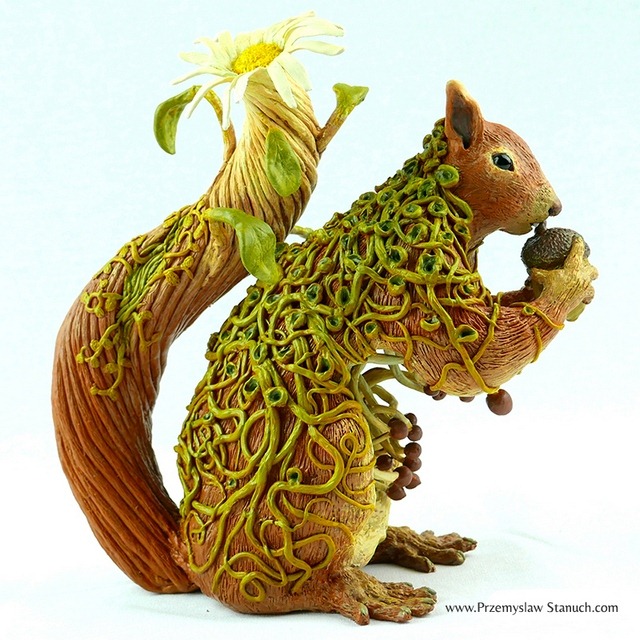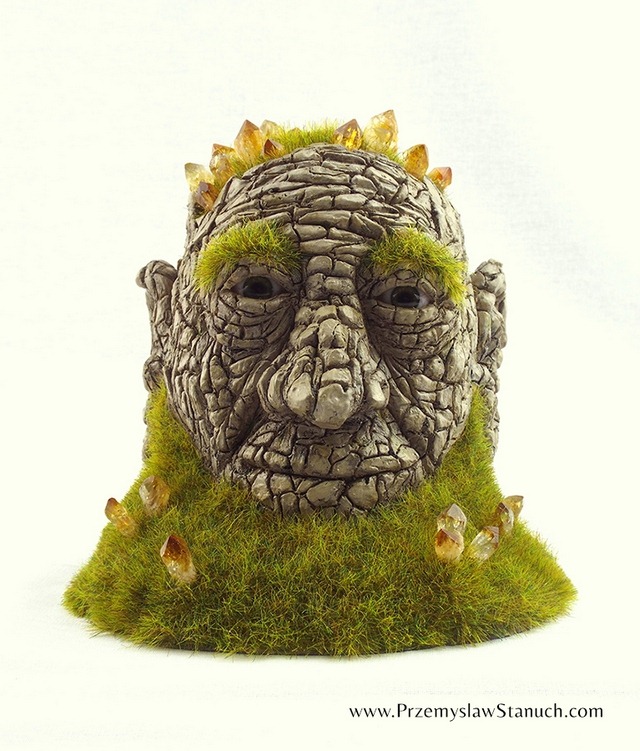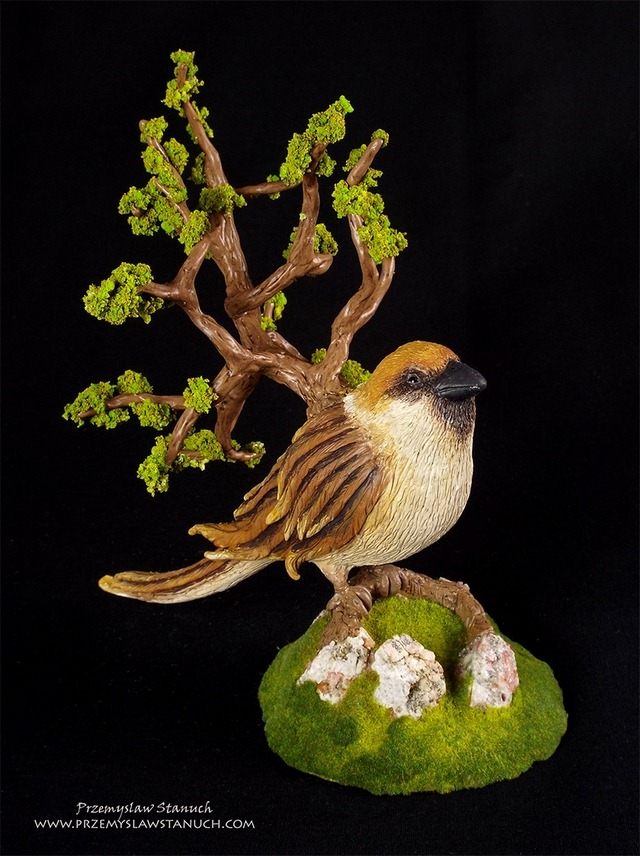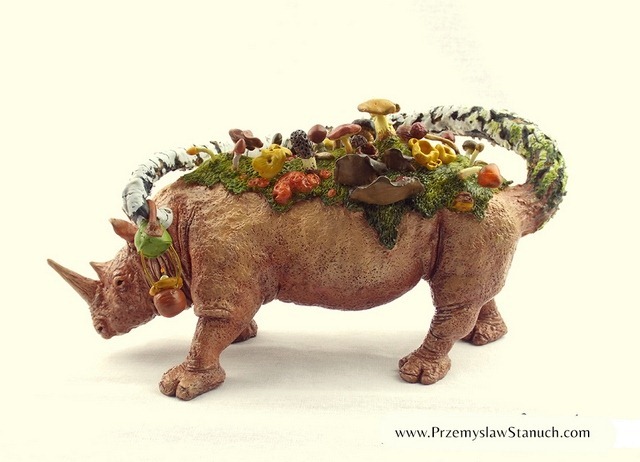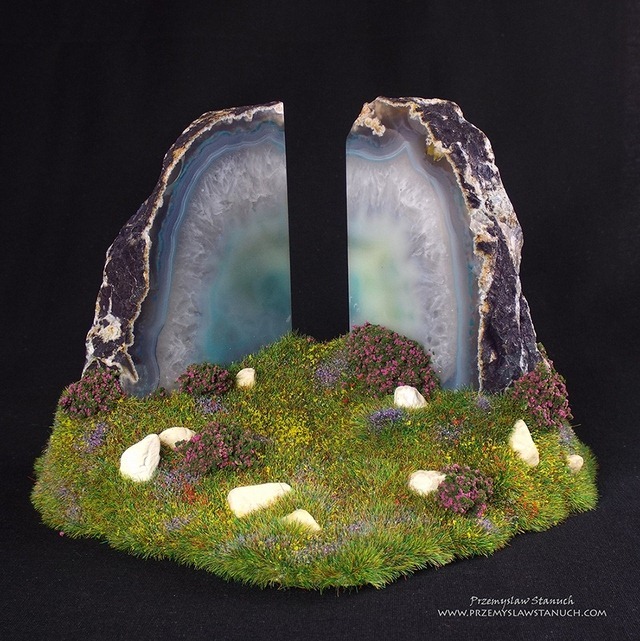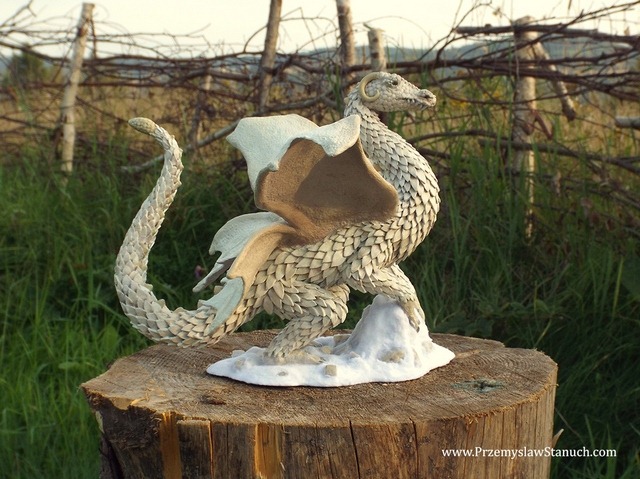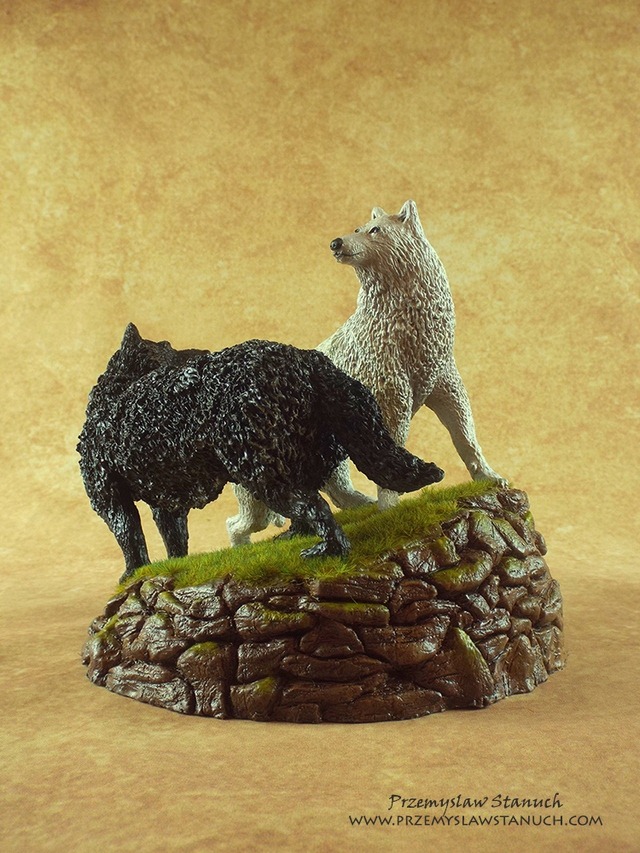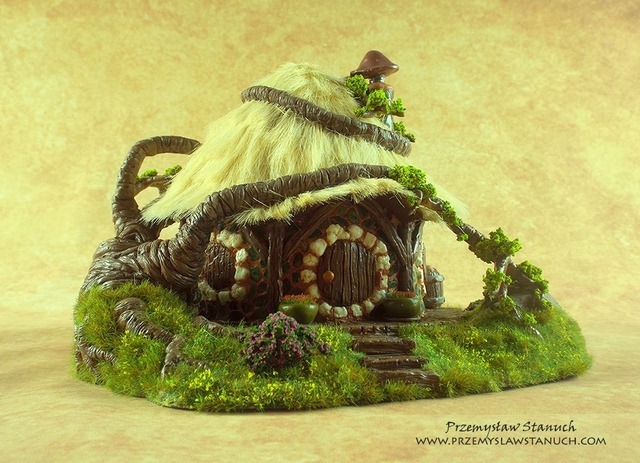 Przemyslaw Stanuch is a young Polish artist who makes makes charming sculptures of creatures taken straight out of the pages of a fantasy book. It's hard to believe when you look at his creations, but this self-taught 24 year old artist started to sculpt them only an year ago. He uses polymer clay and acrylic paint to mold and color his pieces.
Stanuch has a message behind most of his sculptures, and that is to show people the positive aspects of the world.
He says,
I want to draw the attention of people to the things like return to: nature, harmony, healthy food and living ,and most importantly the return to true roots of every human. My goal is to draw the viewer into a world full of magic, joy and happiness.
You can visit his website where you not only check out more sculptures but also order a custom piece of your own.
Scroll down to to see more images and to also watch a video of the artist sculpting one of his magical figurines.