Do you consider yourself to be the all-knowing movie buff? If so, here is a fun challenge for you.
Maria Suarez-Inclan (previously on JazJaz) is back with a new set of pop culture themed illustrations, and this time she is paying tribute to famous movie directors and their unforgettable films. Titled "Hollywood Kits," each colorful illustration in the series features props and images from the filmmaker's stable of movies. While some of these objects are instantly recognizable, others will surely require a bit more thinking.
The collection, which is exclusively available on Curioos as art prints, includes twelve original artworks inspired by icons like Steven Spielberg, David Fincher, Martin Scorcese, Quentin Tarantino, the Coen brothers and more.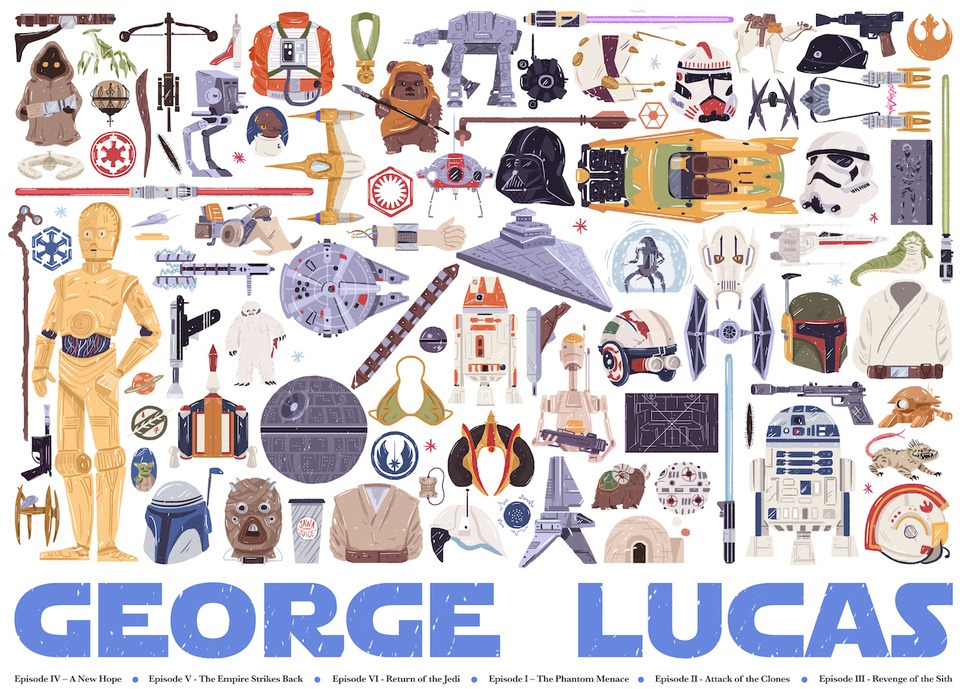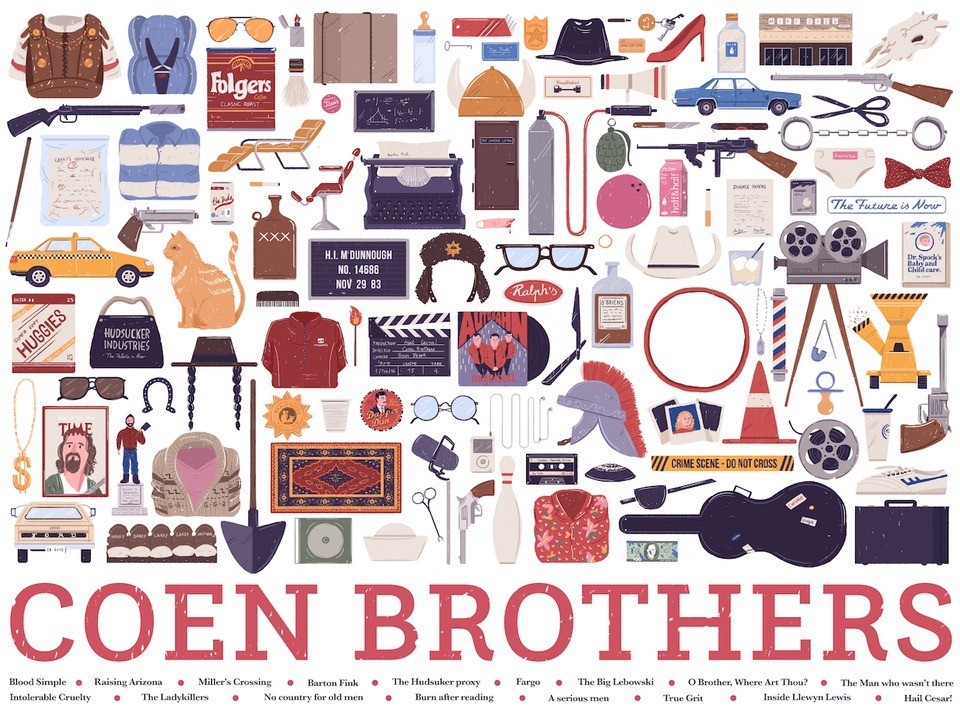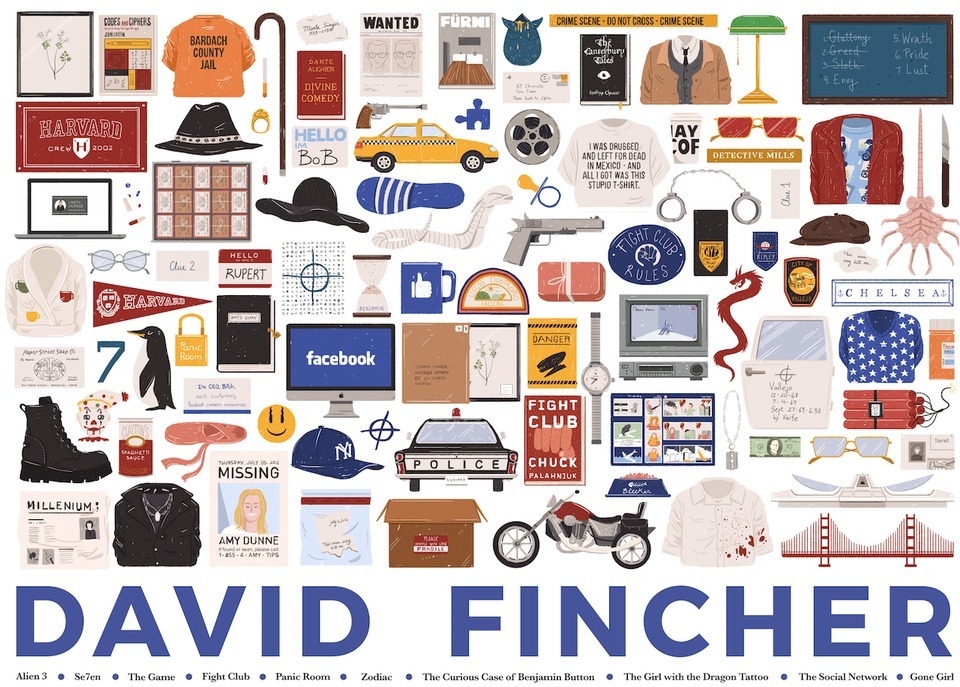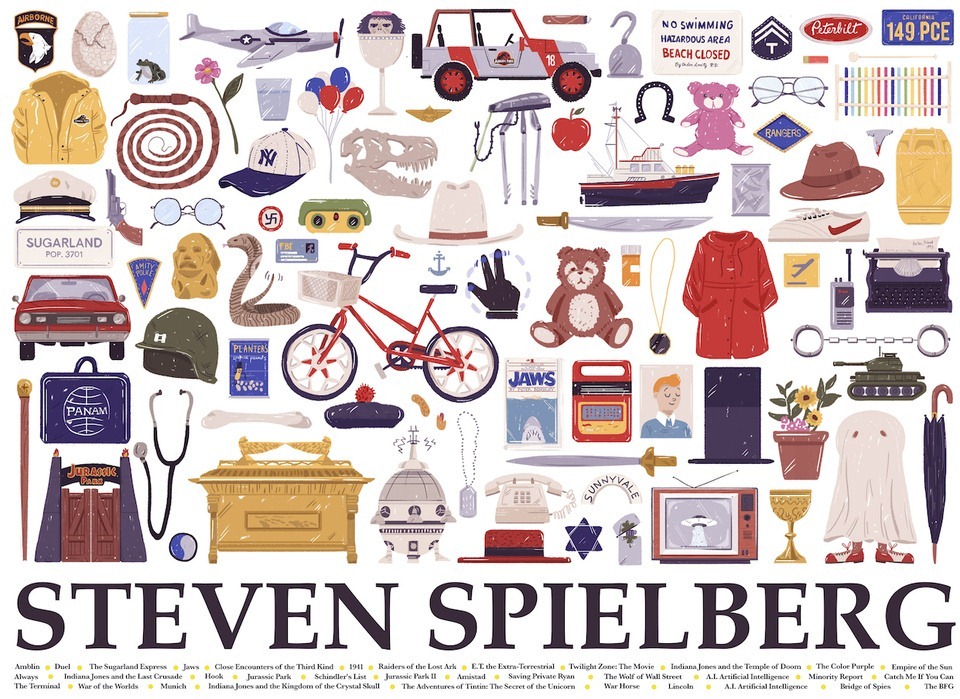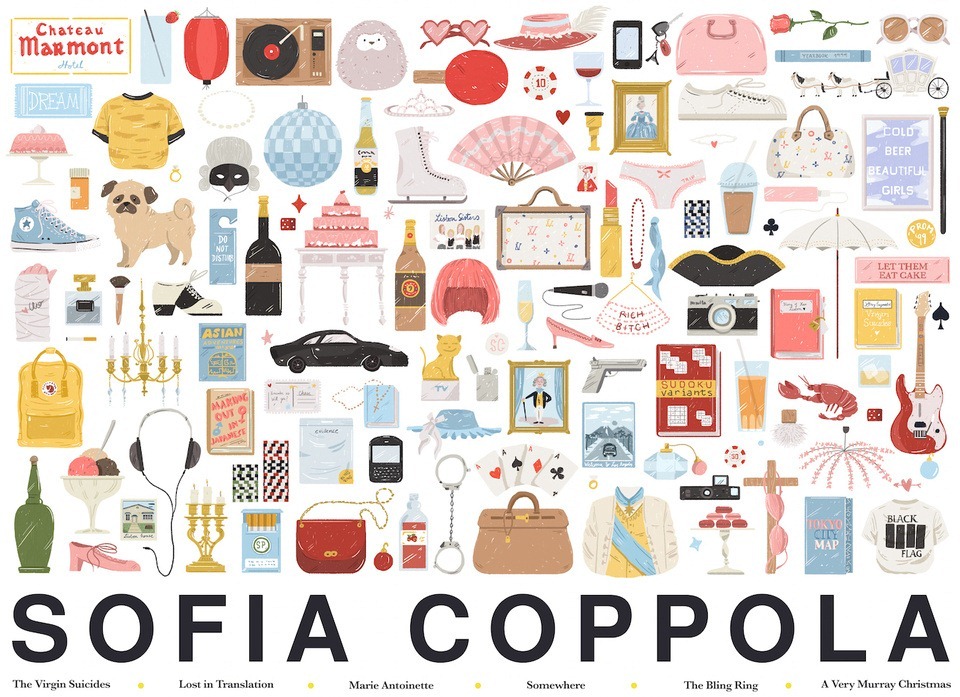 Visit Curioos to see the entire collection.
[via JazJaz Submissions]