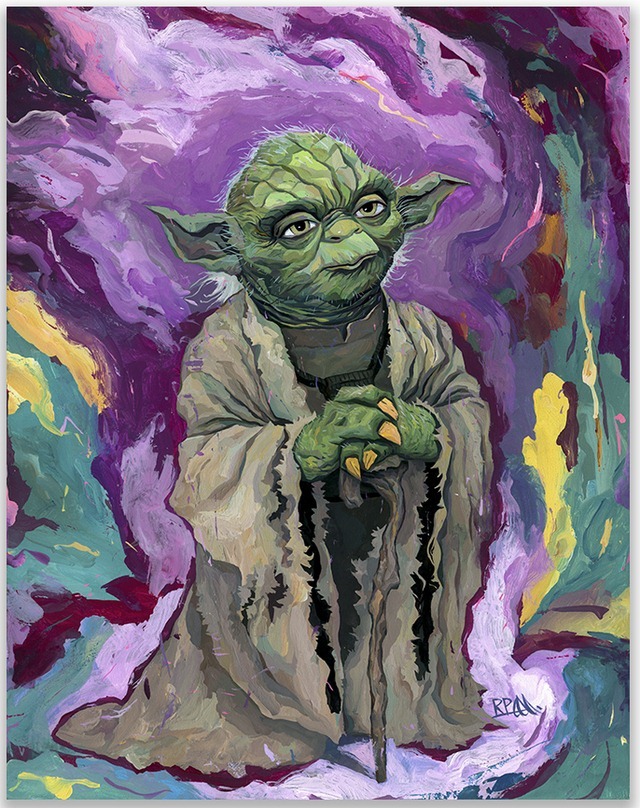 One of my favorite contemporary artists Rich Pellegrino has released art prints of a brand new painting of Yoda, arguably the greatest Jedi master in the Star Wars universe. Titled "Old Wise One," Pellegrino has faithfully captured Yoda's sageness and twinkling eyes in his own distinctive artistic style.
The 11" x 14" prints are limited to a run of only 200, and will come signed and numbered by the artist. You can buy the prints at The People's Printshop at only 19.95 each.
Hit the jump to see a 'making of' video of the painting.