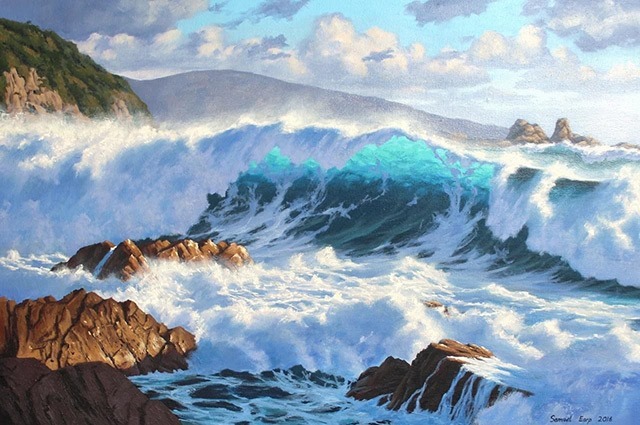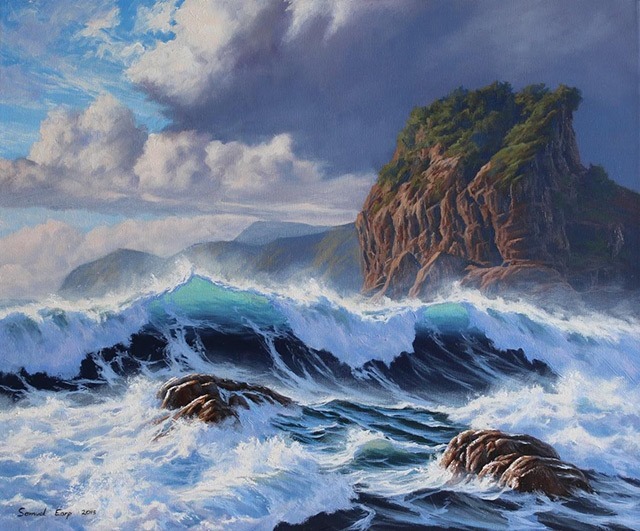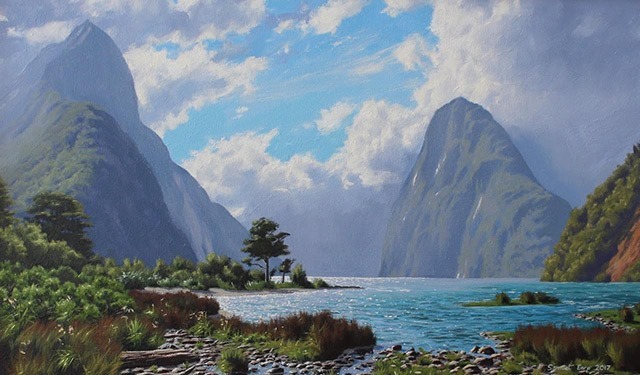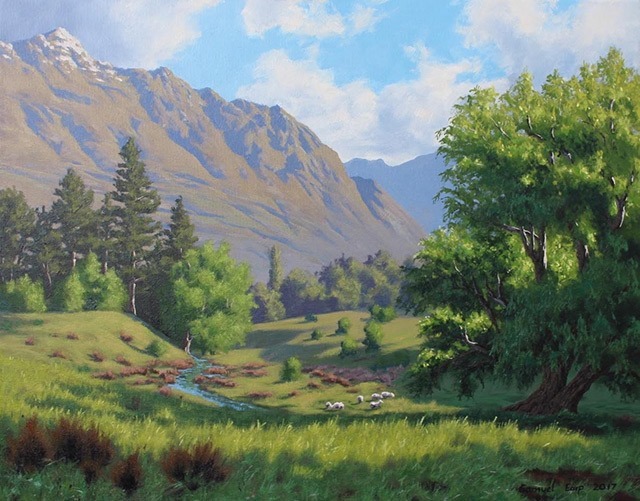 These beautiful landscape oil paintings of roaring seas, green mountains and idyllic scenes were created by Samuel Earp, a self described 'traditional realism artist' based in New Zealand.
Born in the island of Guemsy in 1979, the painter grew up in the south west of England where he learnt to paint and draw from an young age. He moved to New Zealand in 2009, and has been living there ever since.
Talking about his paintings, he says,
I have a passion for painting landscapes, especially water and the sea, which I enjoy painting most of all. I also love to paint outdoors on location (en plein air). I especially love the dramatic landscapes and beautiful colours that are so unique to the New Zealand wilderness and I channel this into my mountain paintings.
You can visit Samuel Earp's website, Facebook page and Instagram to see more of his works.