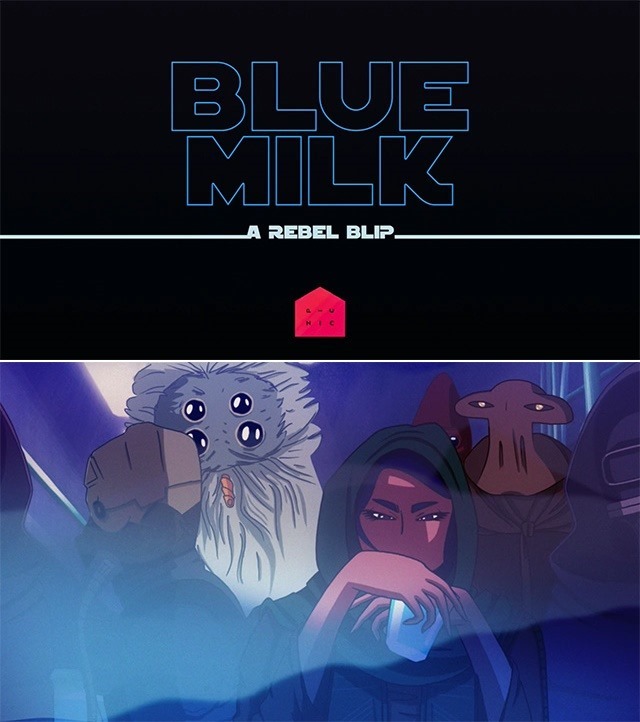 Blue Milk is a the second in a trilogy of humorous fanmade short (and I mean extremely short) films which pay loving homage to "the greatest franchise in the galaxy" — Star Wars.  The series is the brainchild of the good folks at Picnic Studio, an animation firm based in East London which was founded by directors Mina Song and Liam O' Connor from Korea and the UK.
Rebel Blips Approaching! will be a series of short-shorts that celebrate those kids who can't shake their fandom. When not at the movies or sat in front of a TV, they must turn to their own inventiveness to get their fix. Each blip is based around a seemingly mundane object from real life or a grimy corner of the galaxy. These are for those earnest mini geeks of the 80's, 90's and 00's. The ones that never stopped playing (even when the prequels dropped).
Episode III: Big Stick, the last film in the series will be released later this year.
Link to Picnic Studio.
You can watch the first short in the series — Episode I : Penny Ride, after the jump.