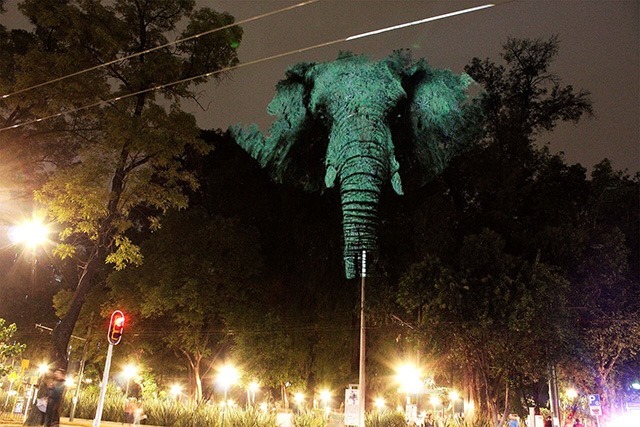 According to the WWF, over half of our planet's wild animals have gone extinct due to the destruction of their habitats. 'Animal Watching' is a stunning and thought -provoking video installation by creative studio Maizz Visual, to raise awareness on this burning issue.
Presented at the Marvin Festival 2017, the installation used the treetops in the Parque España — a lovely park in the center of Mexico City — as a backdrop for projection mapping the gigantic faces of wild animals onto. The intense gaze of the animals' eyes watched and followed the people attending the festival.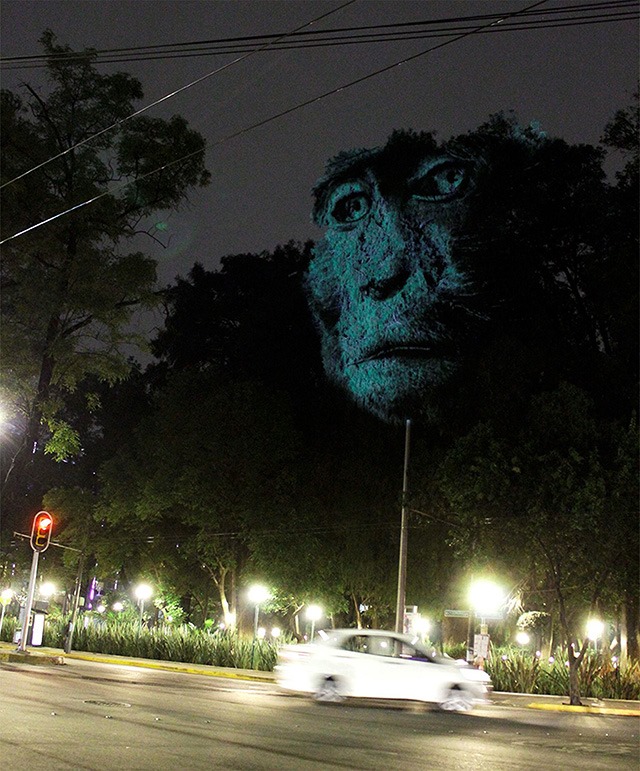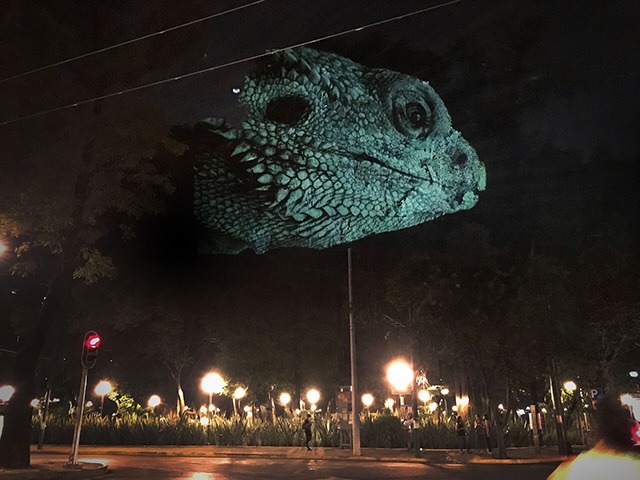 The video installation looked for the reaction of the public when they realize some gigantic animal shapes emerge from the trees. Animals that were staring at public and pedestrians walking in front of the park.

Animal Watching positively surprised thousands of viewers while, at least, for a brief moment, made the public thinking about animals with respect and admiration.
A total of 8 different animal faces were played in a loop for a period of half an hour. The 3D animated images were mapped on the trees using a 15,000 lumens projector and telezoom optics.
Maizz Visual is a creative studio in Mexico City, which specializes in video art installations and video mapping directed by José Morente and Israel Villalobos. Its two main pieces 'Dioses del Maíz' (Corn Gods) and 'Blink Twice' have been presented in numerous international events in Mexico, USA, Canada, and Ireland.
You can watch a short clip of the video installation in action, below.