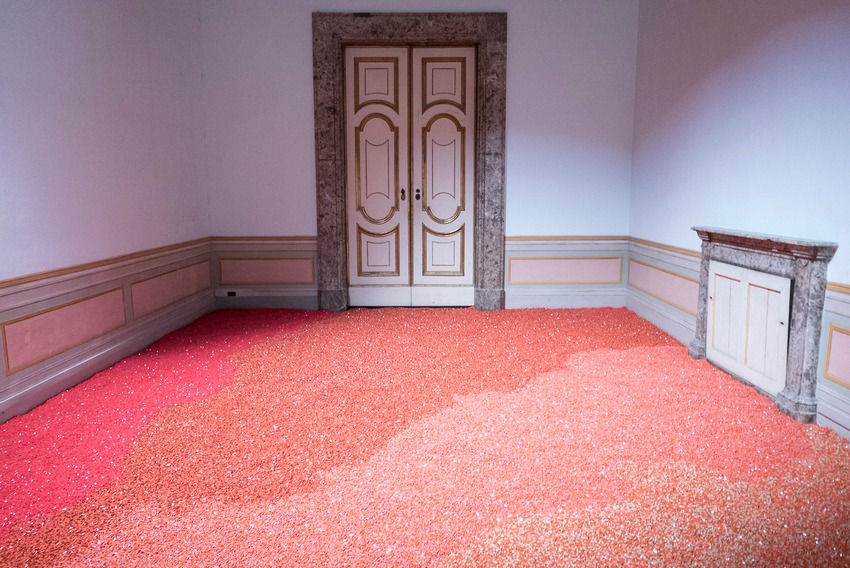 This spectacular, untitled installation by Italian artist Daniele Sigalot is part of his contemporary art exhibit "Tutto è già vostro" (All is already yours), currently on display at the Royal Palace of Caserta in Southern Italy. This piece along with others works have occupied 7 halls in the back-rooms of grand 18th century palace, and make the exhibition the largest one till date by the artist. The installations not only serve to create a mere contrast between the past and the present, but are the result of a long study of the Royal Palace's long history by the artist.
Daniele Sigalot was born in Rome in 1976. After working for seven years for various creative agencies in Italy, Spain and Great Britain, he quit and dedicated himself full-time to the popular Blue & Joy artistic project, which he founded with Fabio La Fauci. After the duo split up, he has continued to flourish in his solo career and worked on large installations and unconventional mosaics.
Daniele divides his time between Berlin and the United States. He regularly posts images of his works on his Tumblr and Instagram.
'Tutto è già vostro' will be on display at the Reggia di Caserta, until 23.7.2017.