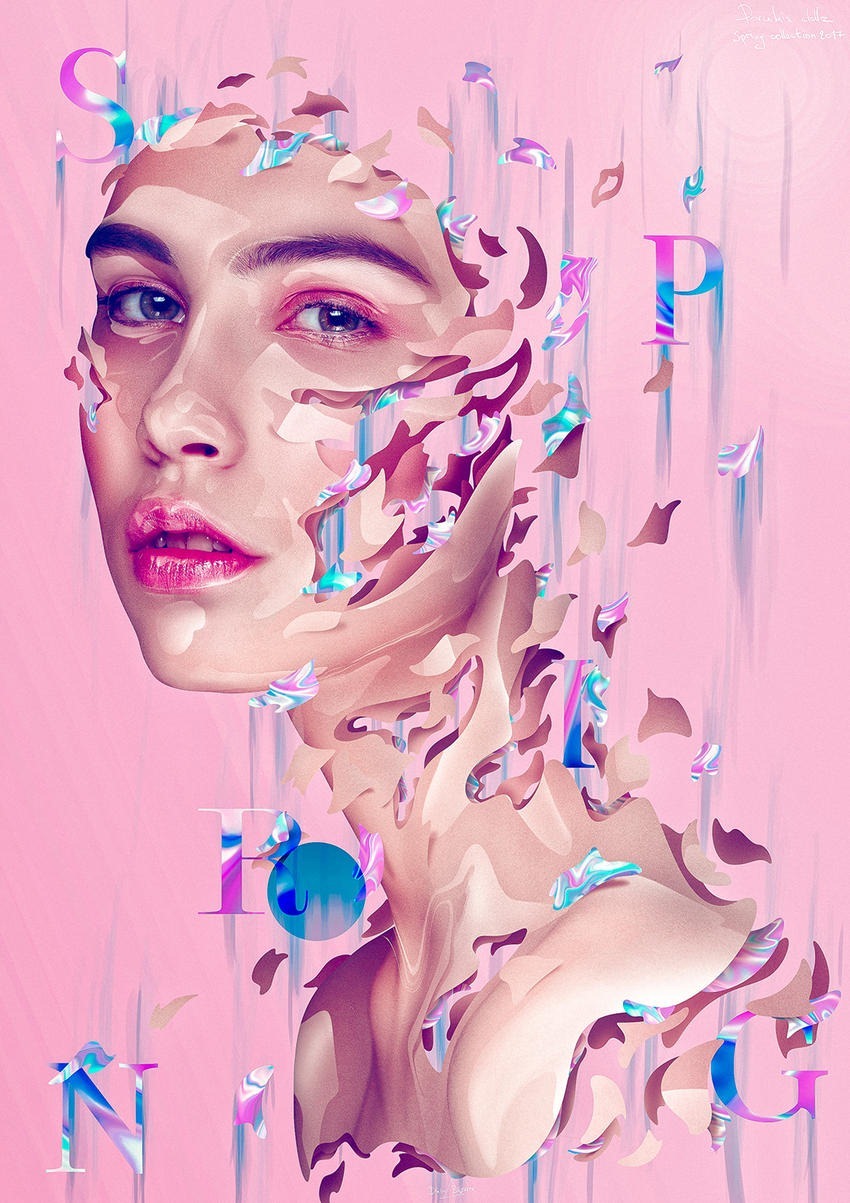 Dielm Bizarre is the pseudonym of an anonymous digital artist from Russia, whose latest series of digitally-manipulated portraits were created using models from different countries around the world. The artist says that he struggled with a long bout of "depression and a complete emptiness of vision," before a two year period of intense learning and practice which saw him regain his creative spark. The result was this stunning series of portraits, titled 'Porcelain Dollz'.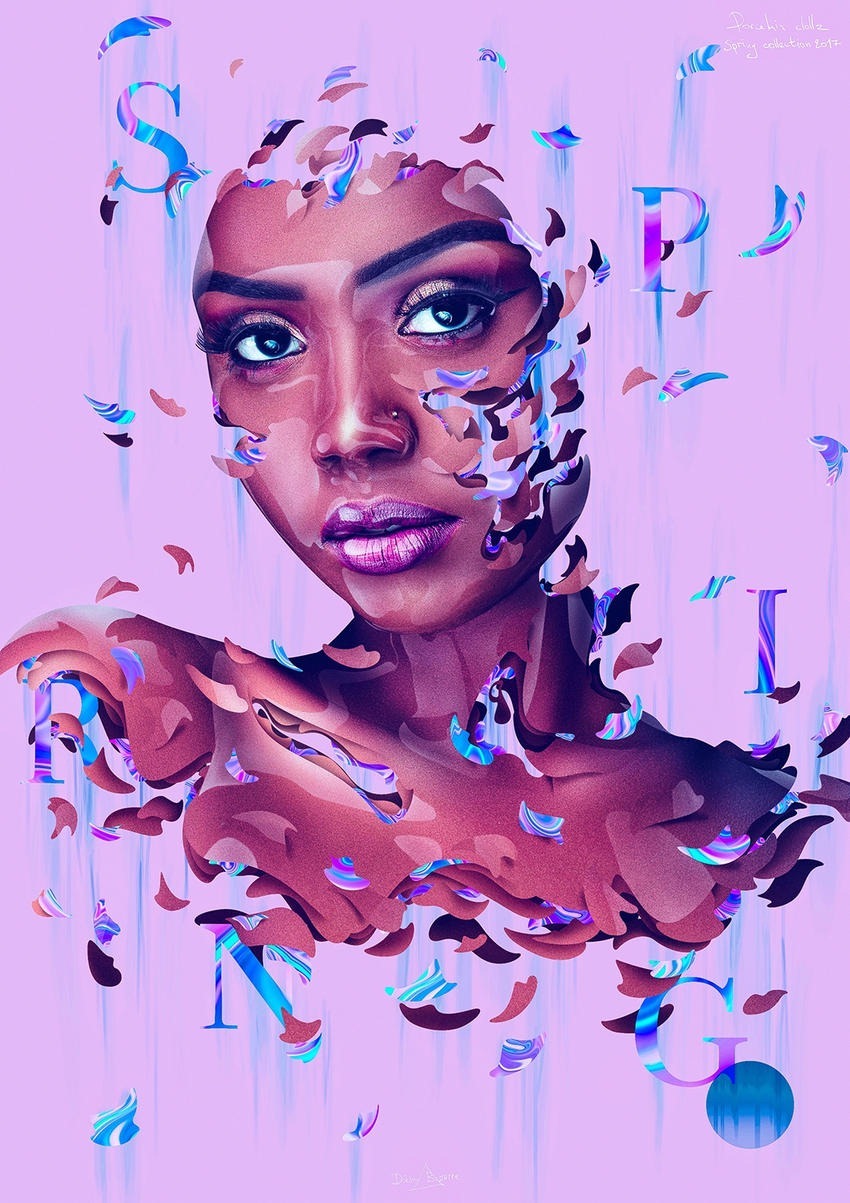 The artist says,
My triangle, the things I value the most: I love eyes, adore lips and first and most of all Art. Everything else is redundant, but these three I emphasize with my lines and forms. I appreciate the individuality and uniqueness of each model. And you know, a single fact that today I can reach almost any person on the planet in a matter of hours, if not minutes, not minding the distance, nationality or anything else is just amazing.

Here is some intro on why I'm calling them my Porcelain Dollz. I enjoy beauty, grace, brilliance but the goal is not to overdo it. Grotesque and destructive changes of the person's character are unnecessary. This is a spring collection and I plan to release one each season adding something new. Right now the summer collection is in the making. This collection was inspired by Rosaceae and a new method of blending color. And of course, the form was prompted by the early Moore. And one important detail: every art piece is created for printing, showing it here is just one of the options.
Dielm Bizzare on Ello | Behance | Instagram.