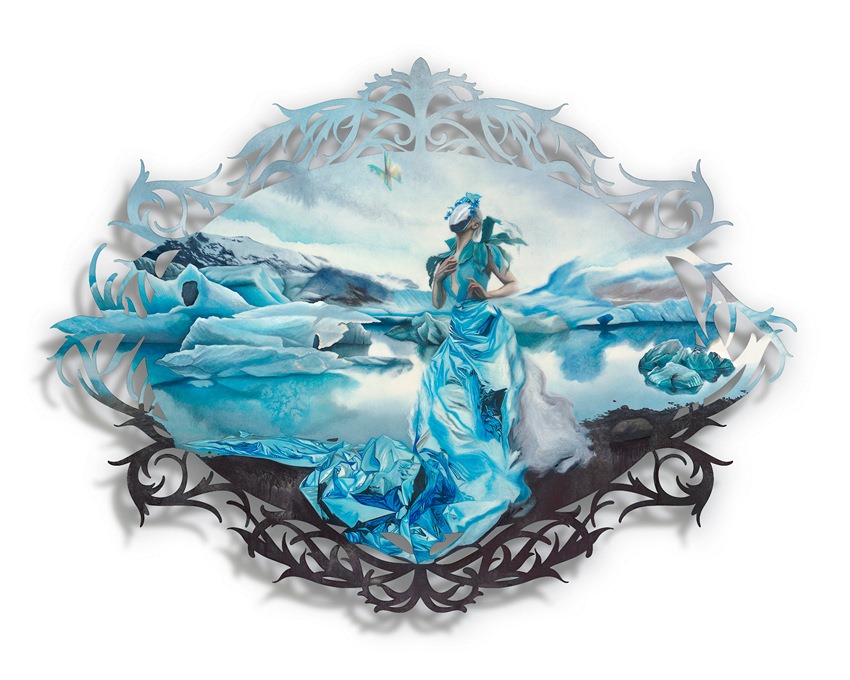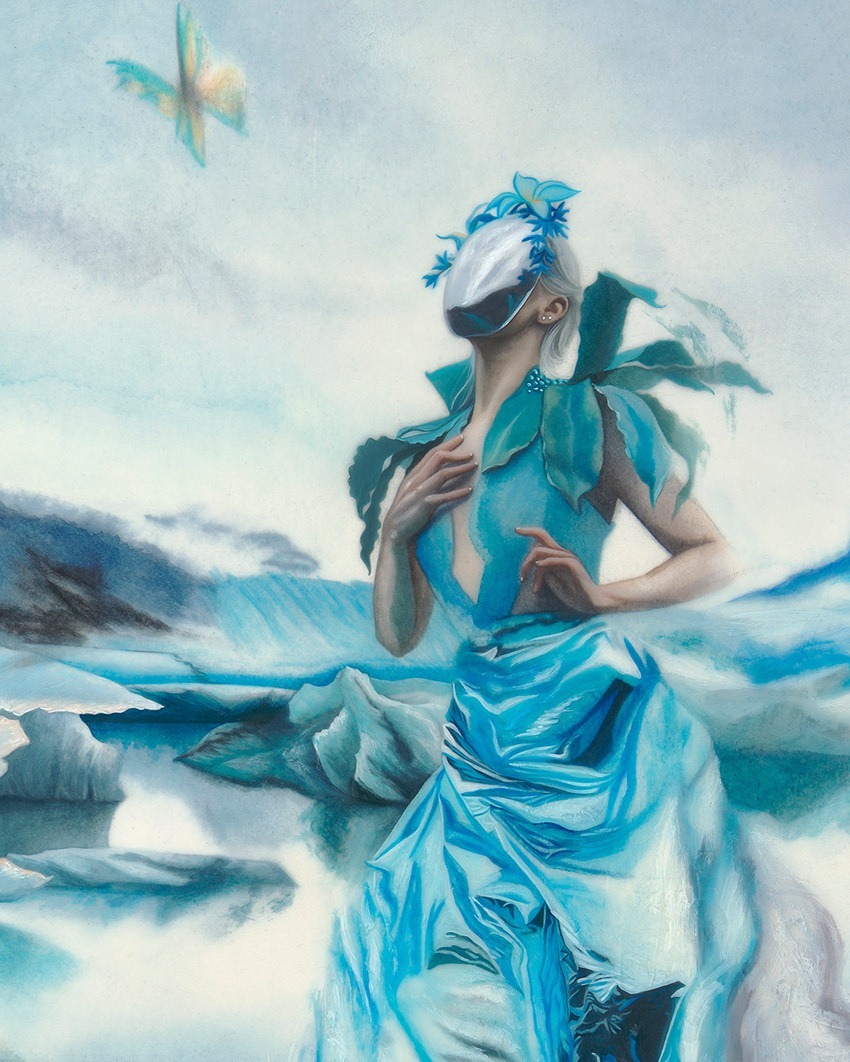 Opening this July 15th, "Stranger Than Earth" is an ethereal upcoming solo exhibit by Seattle-based artist Redd Walitzki, at the Corey Helford Gallery, Los Angeles. The art show has been described as a requiem to our planet which has been irreversibly transformed by climate change. Walitzki's laser-cut mixed media paintings that will be featured in the show are a stunning blend of high fashion and edgy science fiction.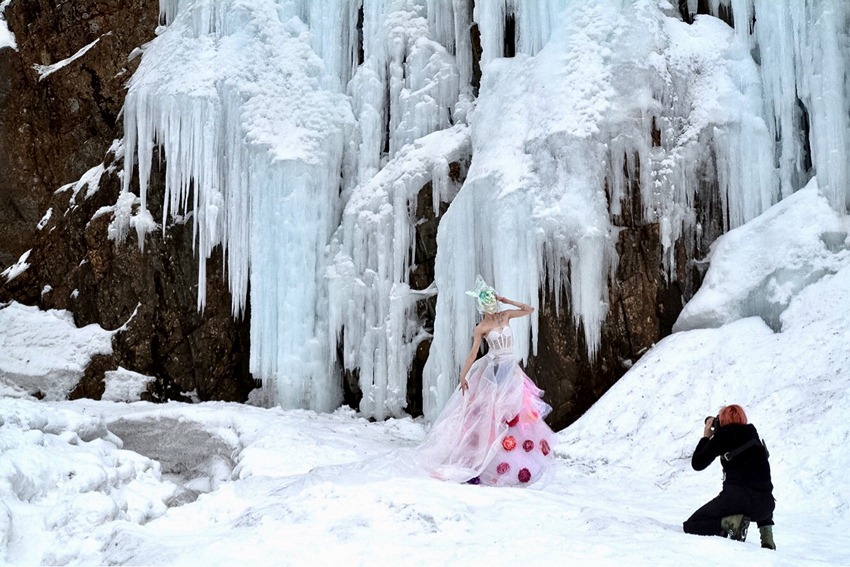 The artist actually travelled to incredibly awe-inspiring locations with some top models and photographers to shoot some spectacular images as the photo-references for these pieces.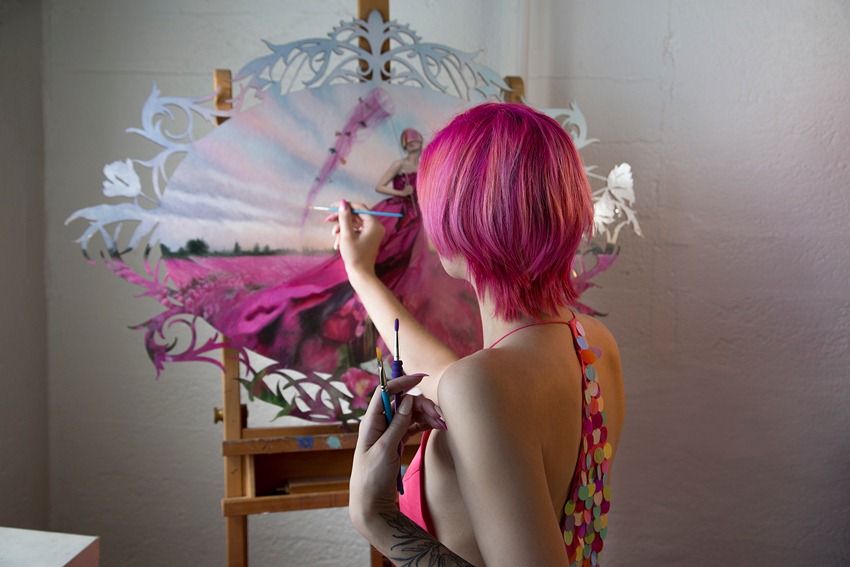 The emotional arc of this body of work also mirrors this transformation in a very personal way. Redd began the series with a sense of hope and optimism, but at the end of 2016 her personal life fell apart, just as the outside world was in a state of turmoil and upheaval.She battled through hopelessness to grasp a new sense of adventure and beauty; re-centering in her art, pushing through boundaries, and micro-dosing, which all led to an internal transformation reflected in the overall arc and scale of these pieces.
"Stranger Than Earth" will be on show at the Corey Helford Gallery in Los Angeles, from July 15th 2017 until August 12th.
Scroll down to check out more paintings and some 'behind the scenes' photographs.