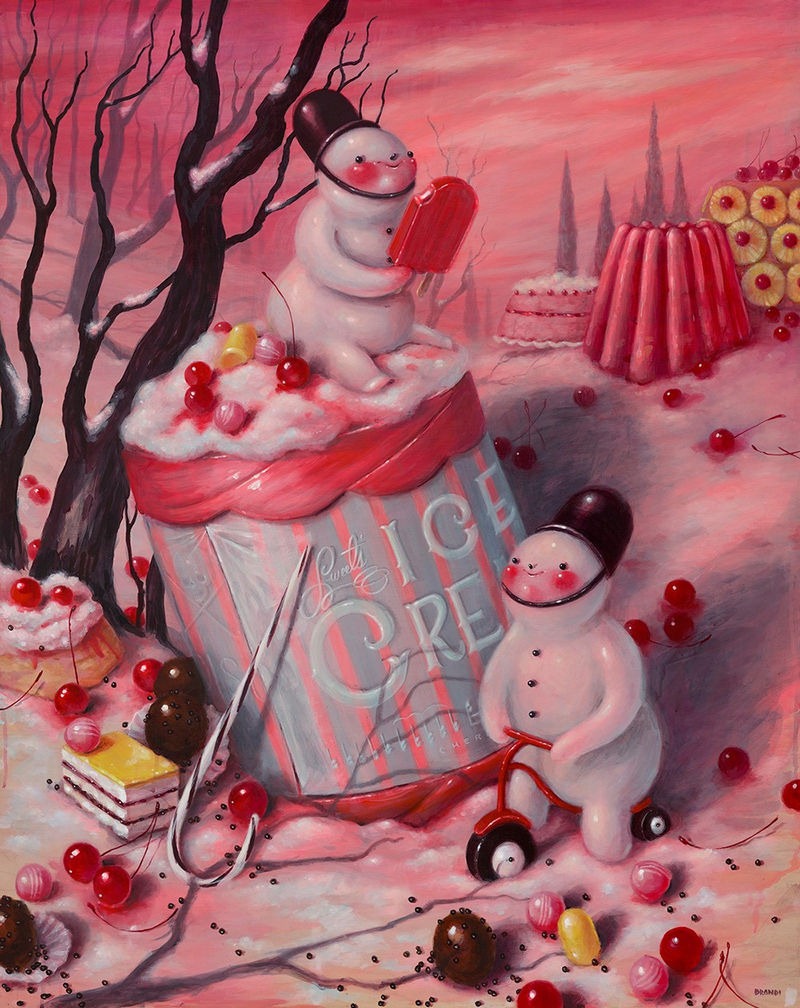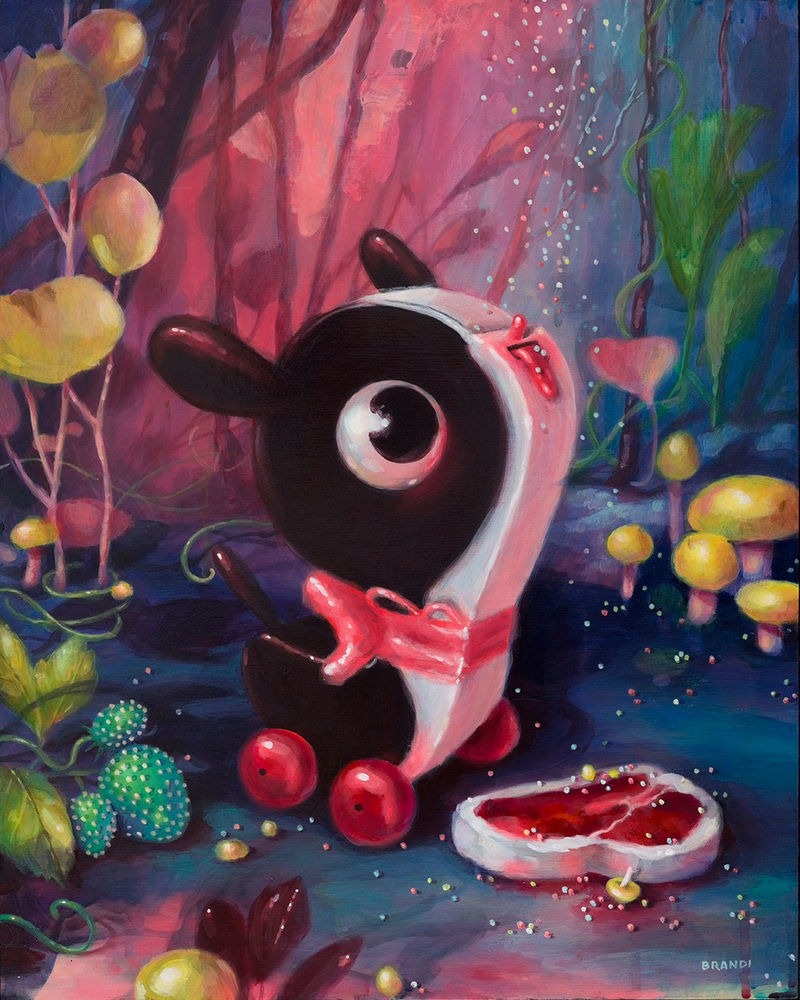 Pop surrealist painter Brandi Milne's fourth solo exhibit "Once Upon a  Quiet Kingdom" will go on show at the Corey Helford Gallery in Los Angeles, from August 19, 2017. The show, a culmination of the artist's focus over the last three years, will include 43 new paintings and three drawings created in her inimitable style.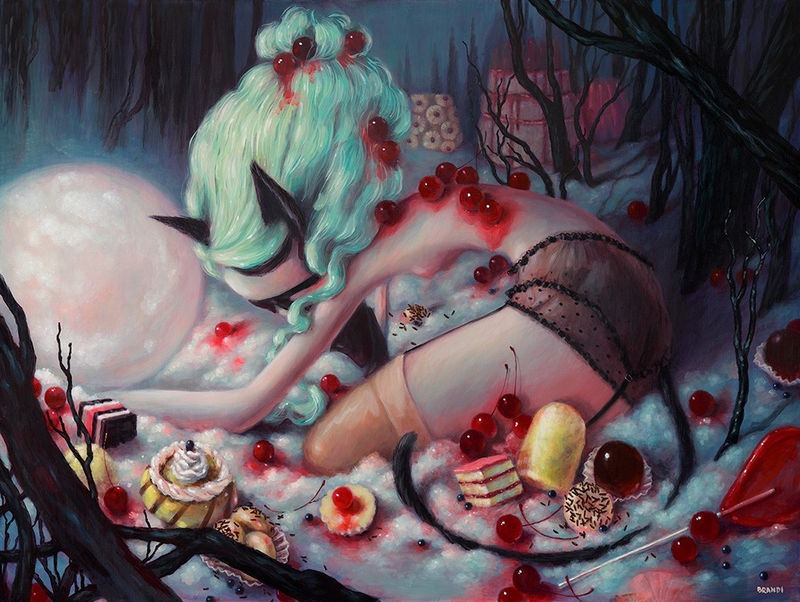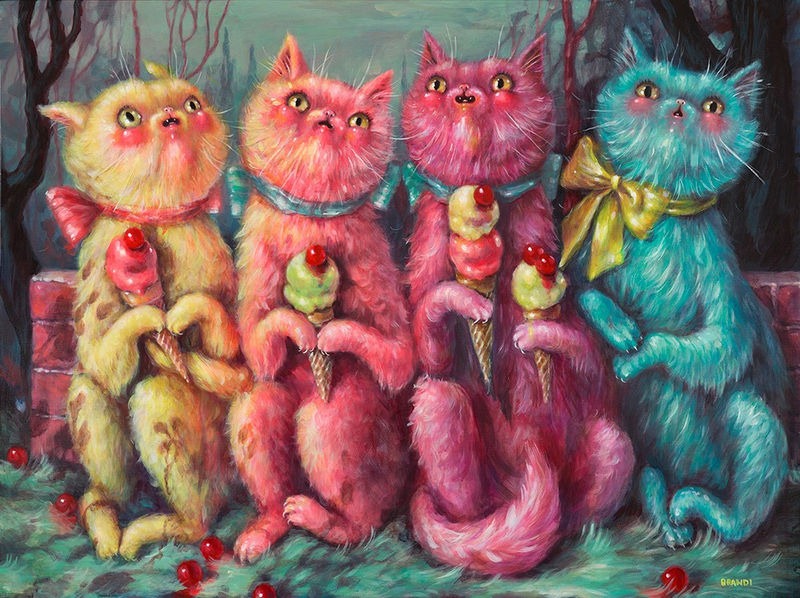 An autodidactic artist, Milne was born and raised in sunny Anaheim, California. A happy child of the '70s, her world was one full of classic cartoons, toys, candy and happy memories of holidays spend with family In places like Disneyland. While her works are filled with colorful, fairytale-ish characters inhabiting a candy-pink world, a deeper look beneath the surface reveals emotive expressions of deeper themes like love, loss, and heartbreak.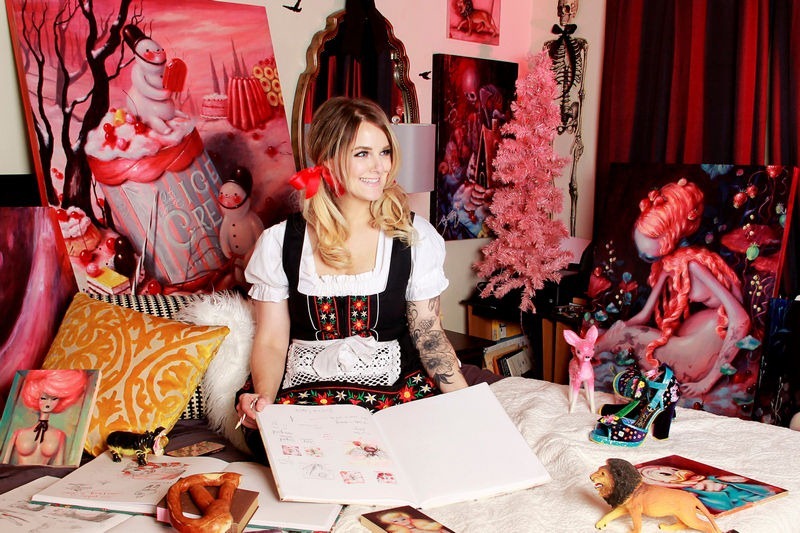 Talking about the show, Milne says,
This new body of work is an examination of the world around me, as well as the world within me. Specifically, the discovery that as life and all its uncertainty, pain, and disappointments unfold around me, I have within myself the capability to keep safe my soft heart and cherish and nurture the beauty at its core. These new works are me trusting my own voice and allowing my true self to be seen. My strengths and my weaknesses. After three years of hard work, I feel extremely proud and empowered to present 'Once Upon a Quiet Kingdom' with the Corey Helford Gallery.
"Once Upon a Quiet Kingdom" will have a opening reception on Saturday, August 19, 2017, from 7-11pm. The show will be on view till September 16, 2017.
Visit the Corey Helford Gallery's site for more details.
You can scroll down to see more images.