Australian sculptor John Abery has created a series of sculptures about childhood memories. The sculptures, which are primarily made of wood depict oversize 'hyper-real' items that are or were of significance to his and other people's childhoods. The sculptures include an oversize teddy bear that is free standing at a height of 1.8 meters.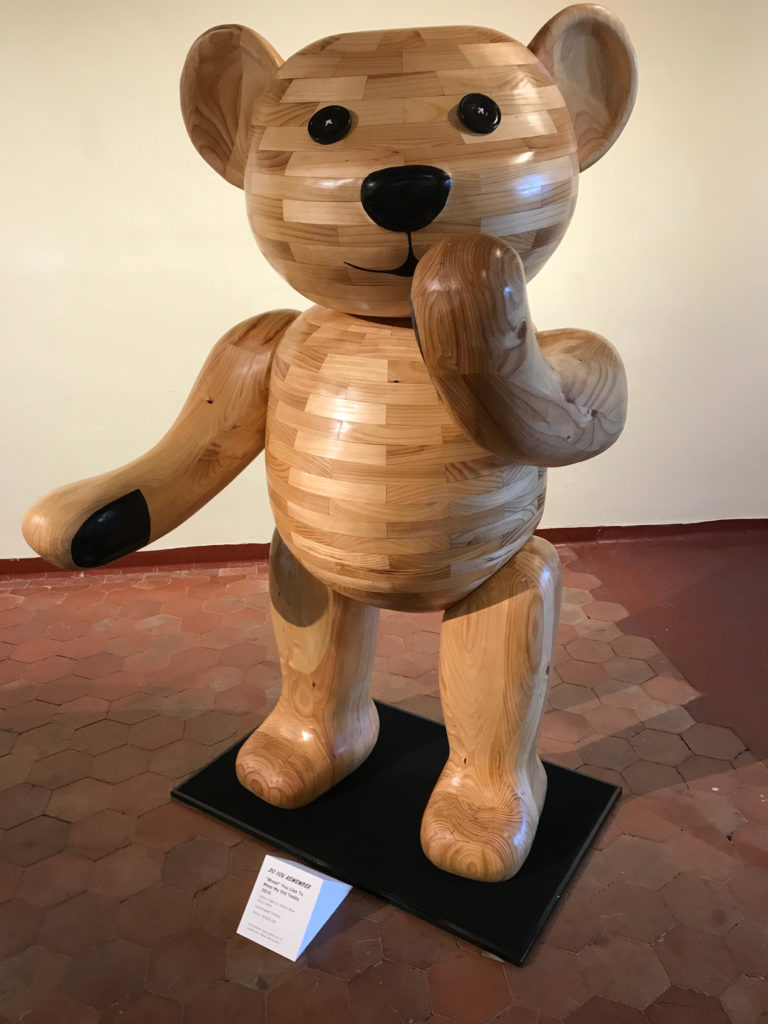 WOOD YOU LIKE TO MEET MY TEDDY? by John Abery.
Also part of the collection is a oversize spinning top, oversize children's tricycle, oversize lego man toy, huge bowl of marbles, large meccano set truck and a massive trinket box full of various sewing and dice and other items. All of the sculptures have been made oversize to emphases what these objects are like for children.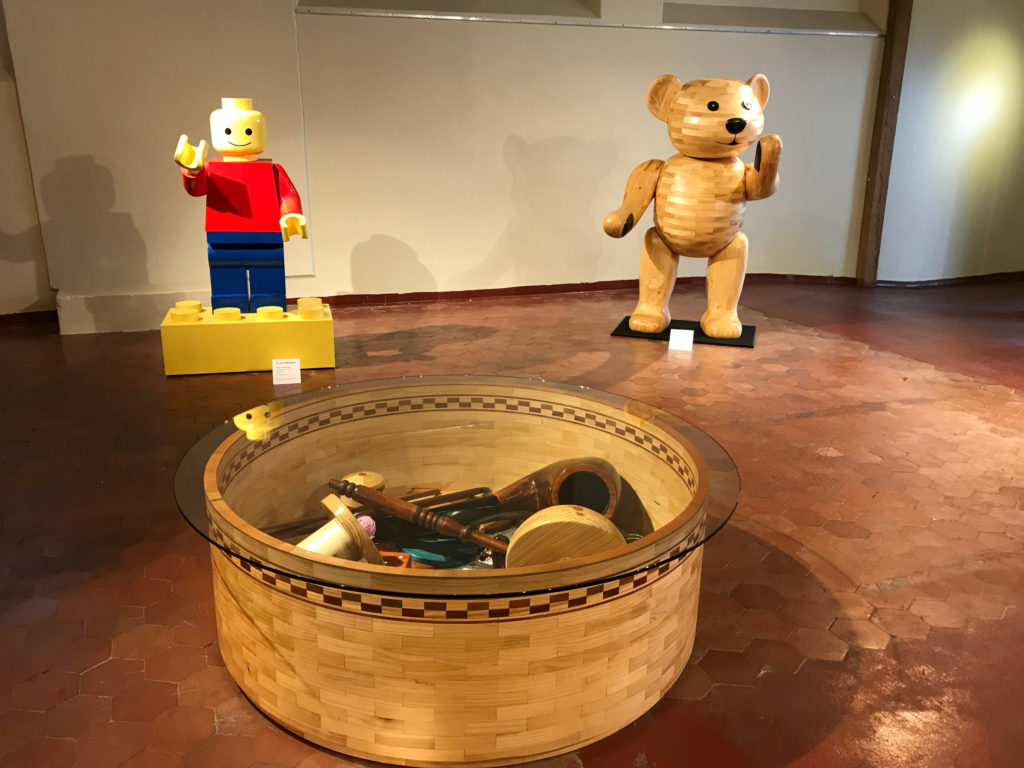 Let Go Man, The Trinket box and Wood you like to meet my teddy? Sculptures by John Abery.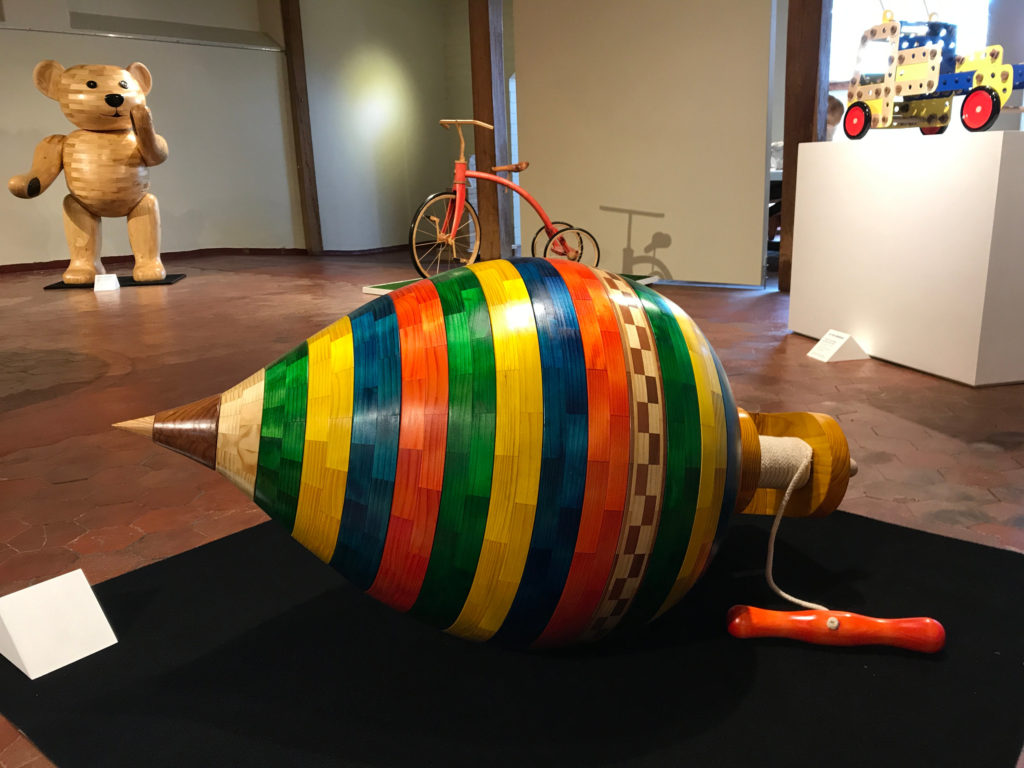 Spinning top, brother's red trike, meccano set truck and wood teddy sculptures by John Abery.
These works are currently on exhibition until the 25 September 2017 at the Cowwarr Art Space in Victoria, Australia.
Check out his website, to see more of his work from this exhibition and other sculptures.