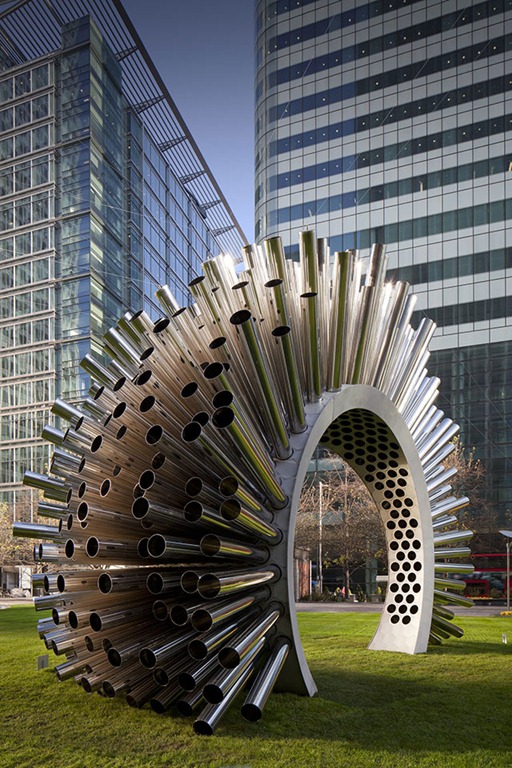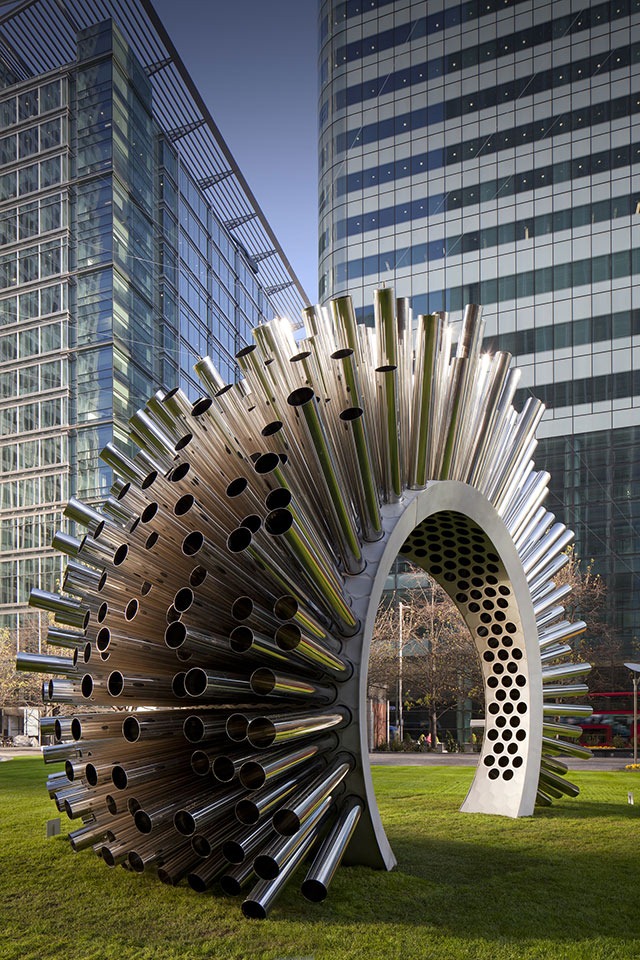 Installed in the heart of Canary Wharf, London, Aeolus is a enormous acoustic sculpture that "sings" with the passing breeze. Named after the god of the four winds in Greek mythology, the sculpture consists of low-tension nylon harp strings attached to 310 polished stainless steel tubes, which redirect the passing air into the center of the piece, and create an unique sound in the process.
The sculpture will be positioned in Canada Square Park. It provides both acoustic and optical sensations, with the pipes framing, inverting and magnifying the landscape, which in Canary Wharf will include the reflected architecture of the UK's tallest skyscrapers. The viewers' experience will change throughout the day as the clouds and sun move across the sky and surrounding buildings.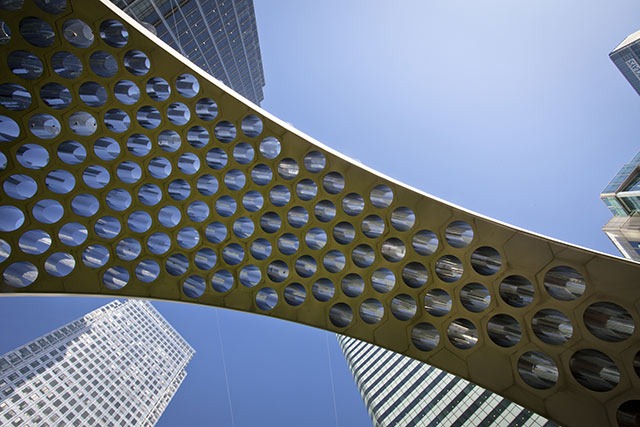 The installation is the brainchild of Bristol-based artist Luke Jerram, who is quite well known for his 'Play Me I'm Yours' project, where dozens of pianos were installed across central London for the public to play. Aeolus is the grand culmination of Jerram's three year investigation into acoustics, wind and architecture. Jerram says that he was inspired during a research trip to Iran, where a well-digger in the Qanat desert spoke to him of "the wells singing in the wind."
The sculpture will be on display until 10th May, 2012, at Canada Square Park, Canary Wharf, London.
Link to the official site.
Hit the jump to see more awe-inspiring images of the installation.