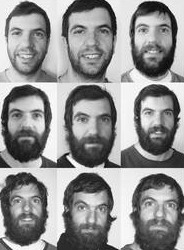 Best selling author Tim Ferriss recently interviewed AJ Jacobs, agnostic Jew, serial experimenter and author of the book "The Year of Living Biblically."
The book was about Jacobs' attempt to live by the Bible and follow every single rule in it, for one whole year. And that meant dressing in white clothes, growing an untrimmed beard, wearing sandals and having a walking stick (similar to that of Moses' in the Ten Commandments movie, I suppose). Oh, plus avoiding his "impure" wife during that time of the month.
One part humorous, one part thought-provoking, the interview is an interesting read.