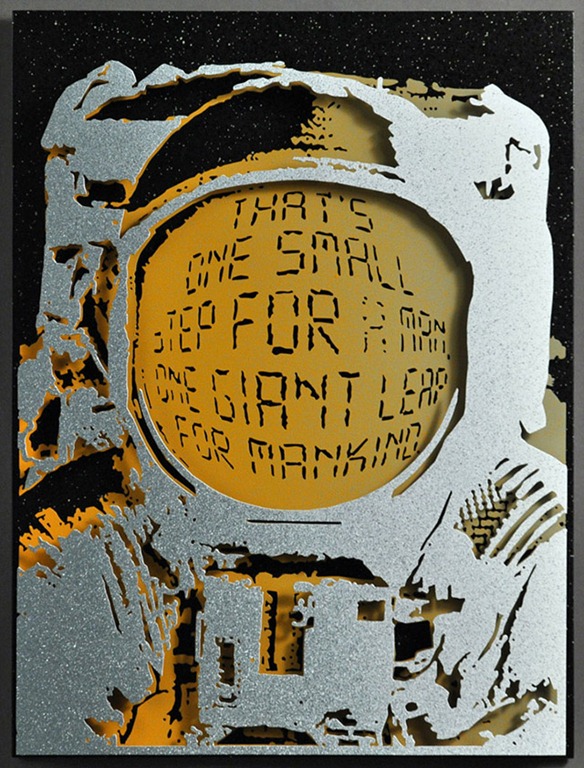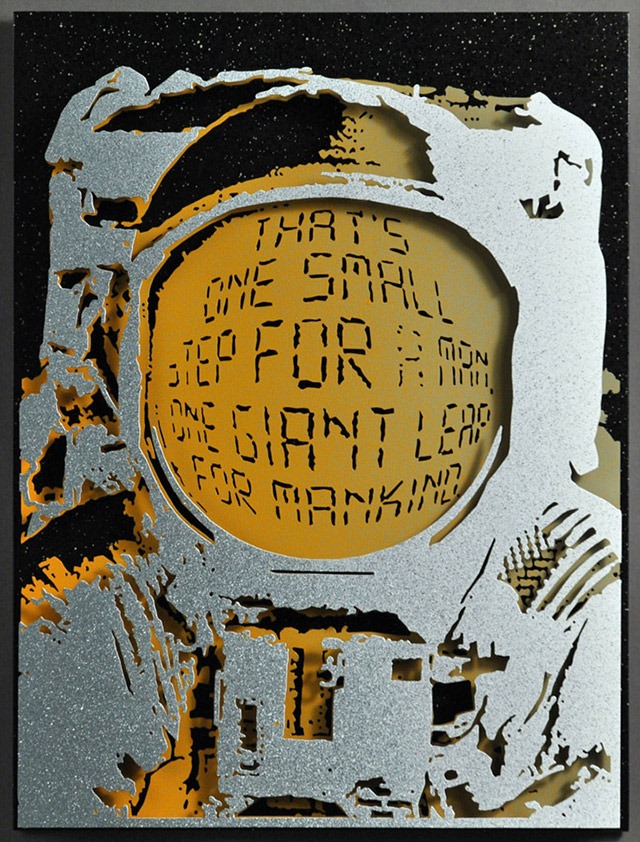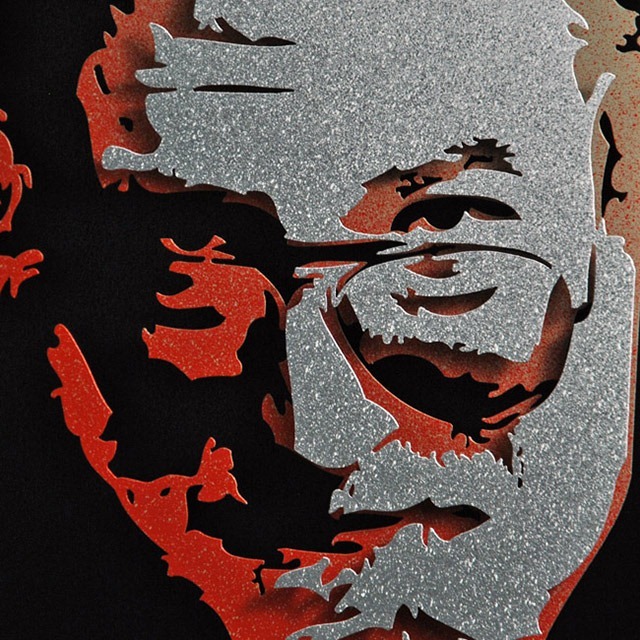 Alan Derrick, a master artist and sculptor based in Gurley, Alabama, makes awesome 3D metal artwork, which pay tribute to iconic figures from pop culture. His layered pieces look like paintings, but with the added three-dimensionality of sculptures.
Derrick, on his creative process:
Each portrait is produced by layering two abstract steel cut-outs against a third solid back panel. I cut and stack the floating layers of metal in a way that creates the illusion of depth, dimension and underlying shadows not found with a flat sheet of paper or canvas. Here's a little video to illustrate. When viewed from several feet away, the arrangement of layers yields a three dimensional likeness of the subject.

I splatter colors onto each layer using a technique that is both uniform and random in nature. This enhances the 3D effect. The resulting patterns and texture are designed to create an illusion of light washing over the subject.
Derrick's love affair with metal started at an early age. He says that as a teen, one would find him puttering around his parent's garage, making things out of metal. In the year 2007, he decided to become a full time artist cum sculptor.
Link to Alan Derrick's website | online store.
Hit the jump to see more artworks from his portfolio.