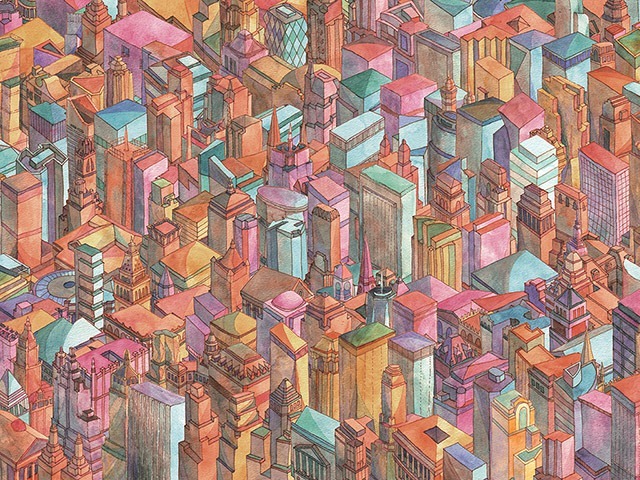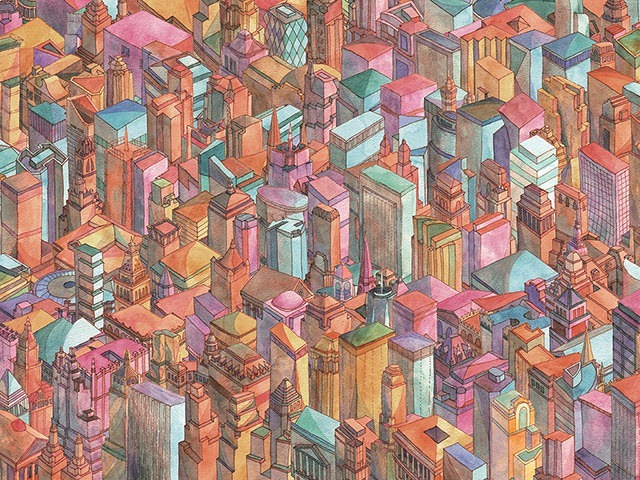 In his upcoming illustrated book, Continuous City, programmer and artist Brian Foo reimagines the iconic topography of New York City, being "told through a series of conversations and paintings." One part art book, one part graphic novel, the book explores the story of two young New Yorkers, whose relationship has to contend with an alternate version of the Big Apple, which is continuously transforming itself in a mind-bogglingly vast permutation of shapes and sizes. The book will feature illustrations of hundreds of actual buildings from NYC, which Foo has painstakingly hand-painted himself.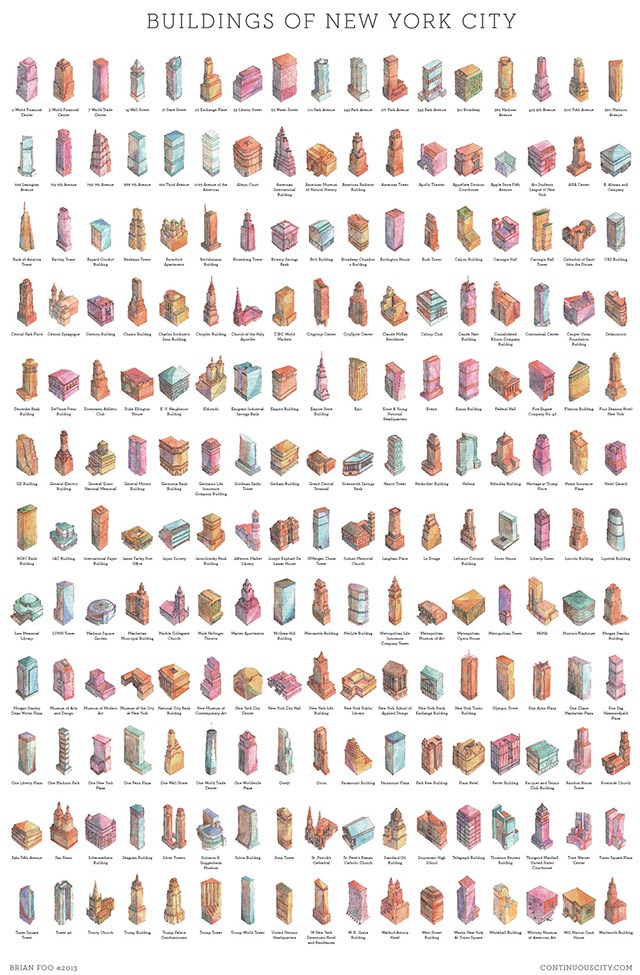 Foo's Kickstarter page for the book has already raised more than double the amount than that was being asked for the book's printing. Depending on the amount pledged, the backers of the project will receive posters, art prints and t-shirts, in addition to the book itself. The artist has also conceived an interactive component to his project, through which you can create your own versions of the city.
You can watch this video to know more about the project.