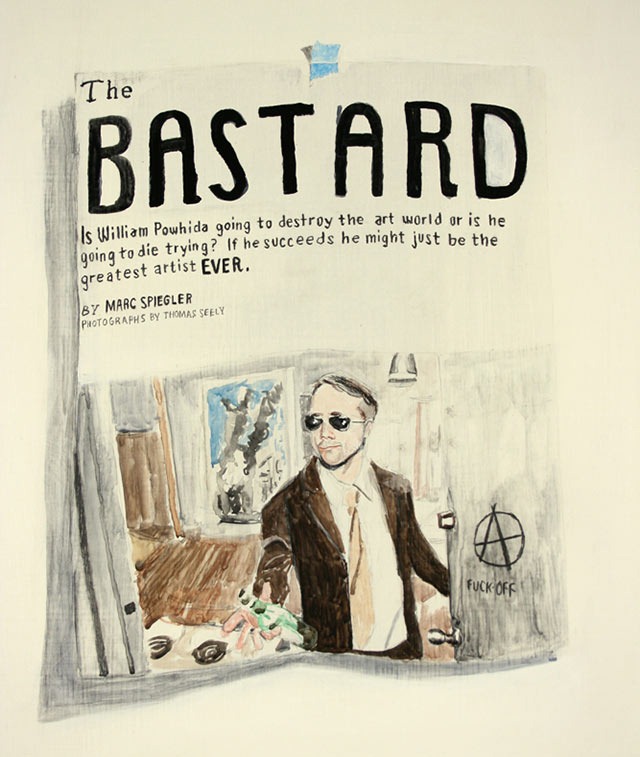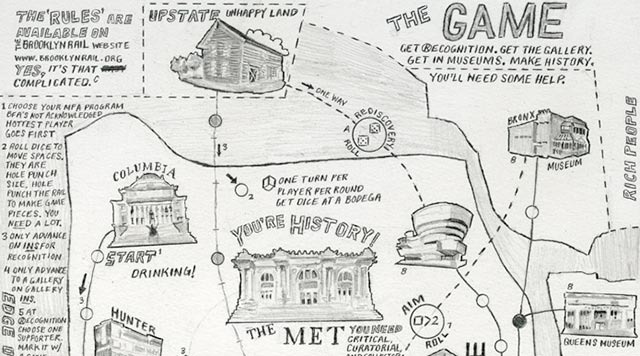 William Powhida, the Brooklyn-based artist and art critic, just finished a drawing for the September issue of the Brooklyn Rail. Titled "The Game",  the drawing  is a playable board game that is actually part satire, part scathing critique on the art world establishment.
The artist's intense distaste (NSFW language) for Work of Art, the Bravo TV series, could have possibly had a major influence over this artwork.
Powhida seems to be controversy's favorite child, and has built up quite a reputation for himself:
Described as a "gadfly in the art establishment" by the New York Times, "an irresistible double-dipper and ingenious double-crosser" by the Los Angeles Times and a "stupid twerp" by the editor of Artnet Online Magazine, Powhida is a mercurial personality who has been investigating new ways to survive the volatile and Janus-faced art world.
Click "Continue Reading" to see the entire drawing, and additional artworks by the artist.