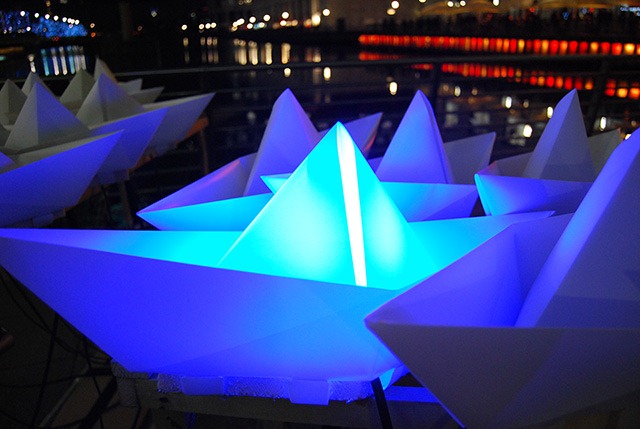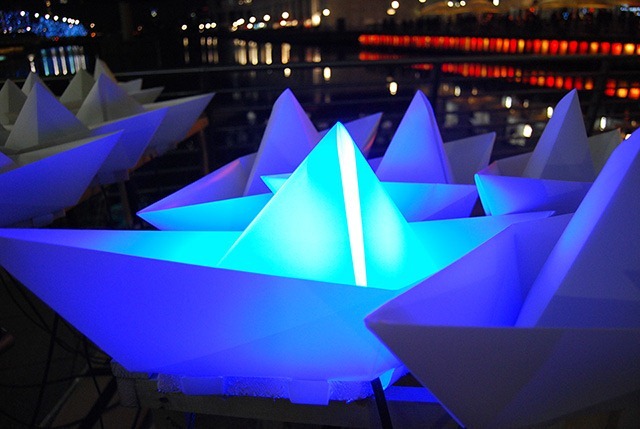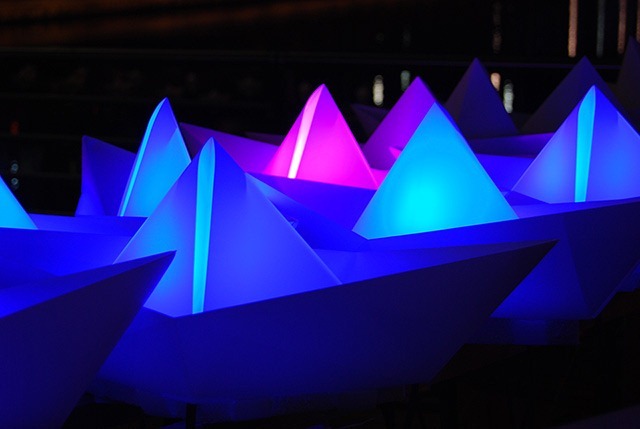 A grand flotilla of 300 illuminated paper boats have invaded Middle Dock in Canary Wharf, London. Titled "Vovage," the interactive installation is the brainchild of Aether & Hemera, an artistic partnership between architect Claudio Benghi and lighting artist Gloria Ronchi. The paper boats light up from within in an ever-changing and riotous display of colors and patterns, whenever someone with a mobile phone comes in range of them.
People who are passing by can interact with the boats to change colors and patterns. This can be done by connecting their mobile devices to the Voyage Wi-Fi network, opening the web browser, going to voyage.co.uk and following the instructions on the site.
The installation, commissioned for Canary Wharf Group's award-winning public art program, will be on show until 15 February, 2012,  with the lights coming on before dusk until 2am.
More images after the jump.