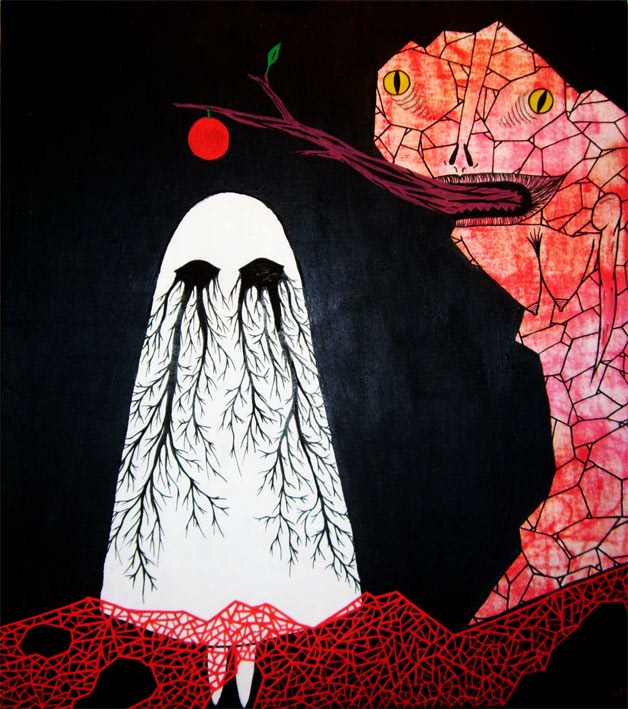 These dark and surreal illustrations were created by Cédric De Smedt, a 19 year old student artist based in Brussels, Belgium. Working under the nom de plume, Chute De Strings (or CDS), Cédric is also the creator and writer of a musical/artistic blog [slightly NSFW].
Cédric says,
Drawing as well as writing, I'm evolving into a very dark and bitter universe, where emptiness is almost oppressive and where time seems to have stopped. Each of my pieces tells a story, certainly disconcerting but always including a certain form of truth. I like playing with the onlooker in the meanings of my work. Death, love, God or even madness are the main themes of my illustrations. Even if those themes are quite frequent, I will always try to surprise the one looking at my works while offering new perceptions on these.
You can check out more of his artworks on Flickr [NSFW].
Hit the jump to see some select illustrations from his portfolio.