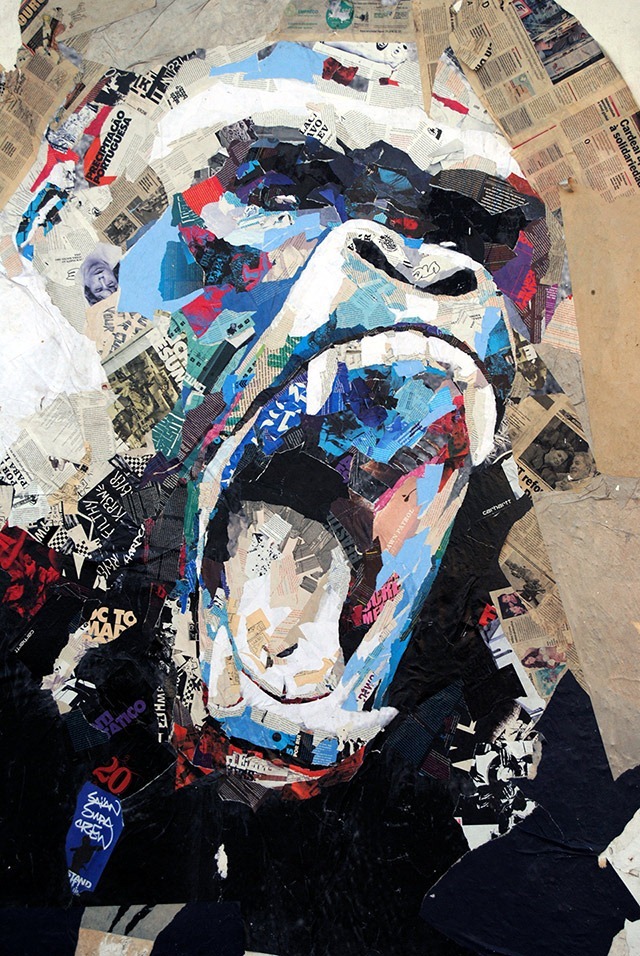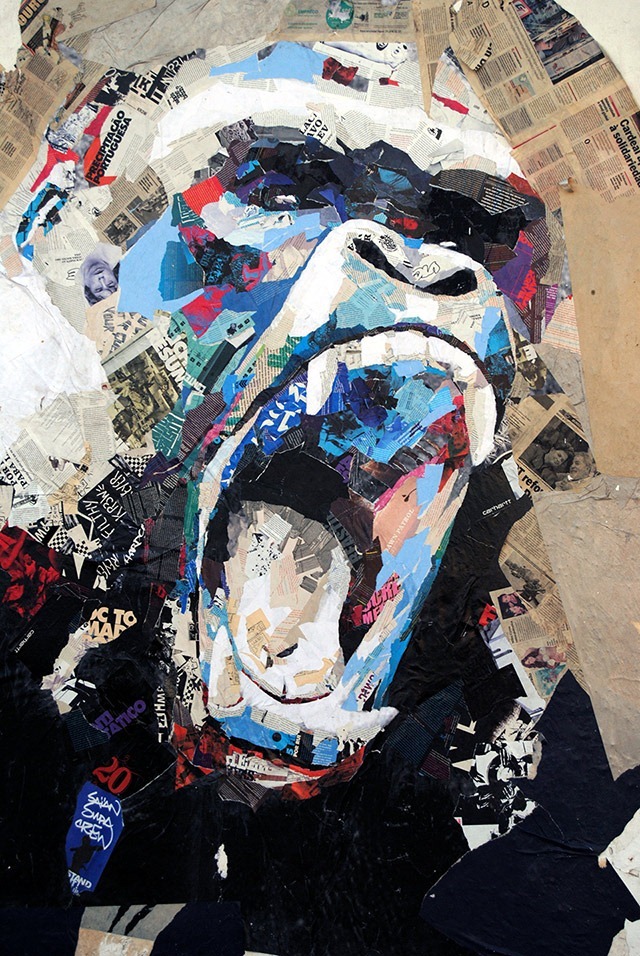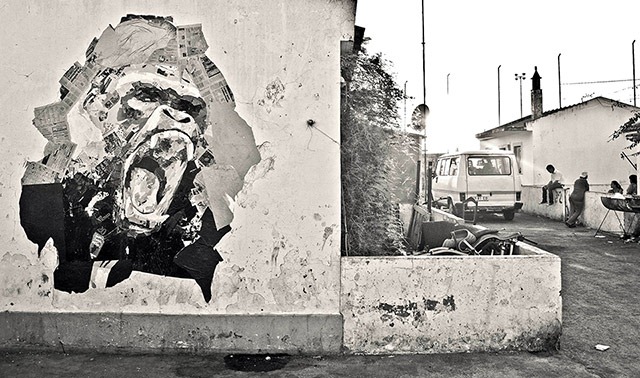 The anonymous Portuguese street artist, who only signs his works as Pëdro, mailed in some of his elaborate graffiti collage pieces. His layered works are characterized by their raw intensity, helped in no small measure by the artist's fantastic understanding of color and shading techniques.
You can visit his Tumblr to check out more of his works.
Hit the jump to see more images.