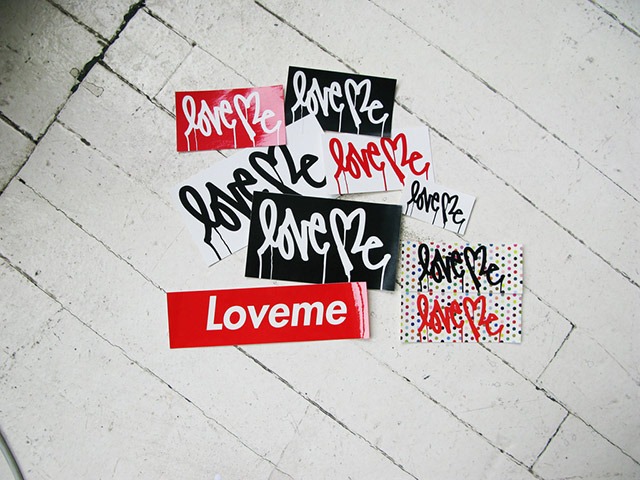 Kenmare Sticker Pack
Artist and photographer Curtis Kulig infamous "Love Me" tag can be seen stickered and spray painted all around New York city. Kulig has now launched his new online shop, which will feature a poster set, a signature tote bag, and his much coveted stickers.
Hit the jump to see more images .