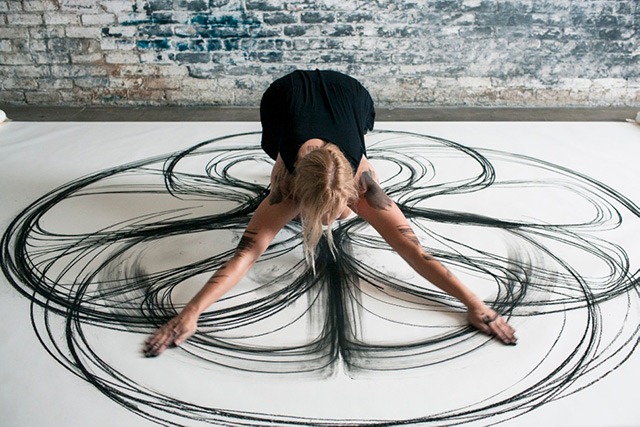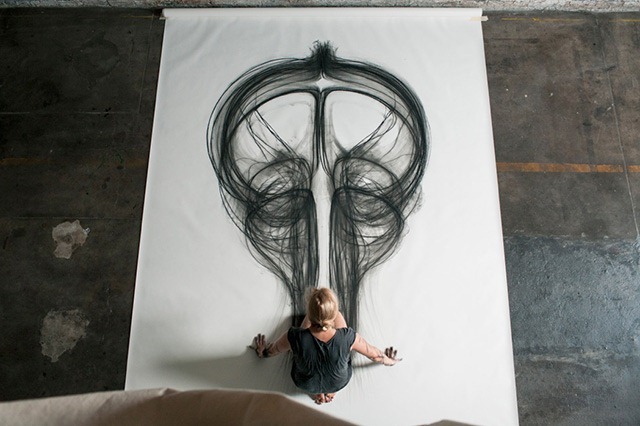 In her experimental Emptied Gestures series, New Orleans, LA-based visual artist Heather Hansen strives to interpret her dance movements onto a paper canvas by using her body as a tool. These spectacular photographs shot by Bryan Tarnowski, capture the artist from the start to the end of the creative process, where she "empties" her gestures from one form, and then moves on to give all from another.
Link to the artist's website. (via Devid Sketchbook)
Hit the jump to see the rest of the images, and also a video of the artist in action.