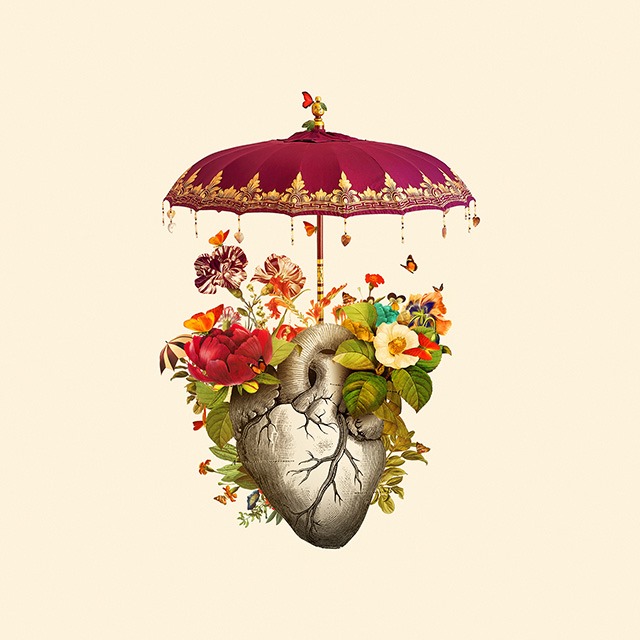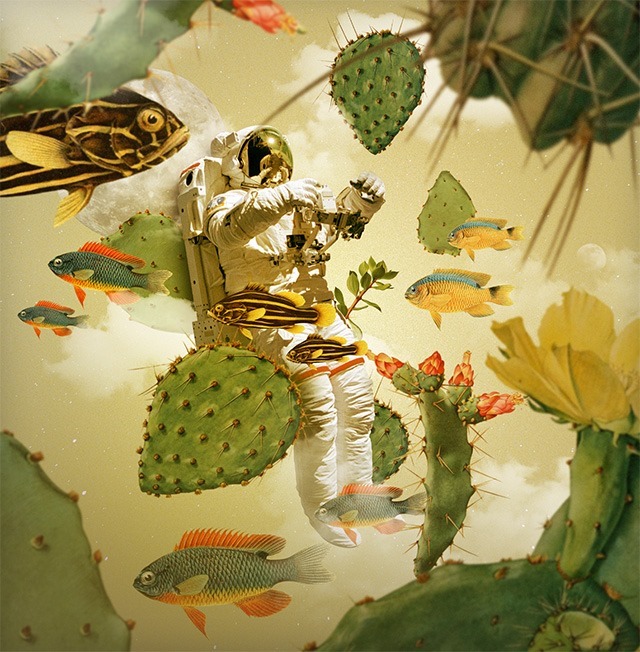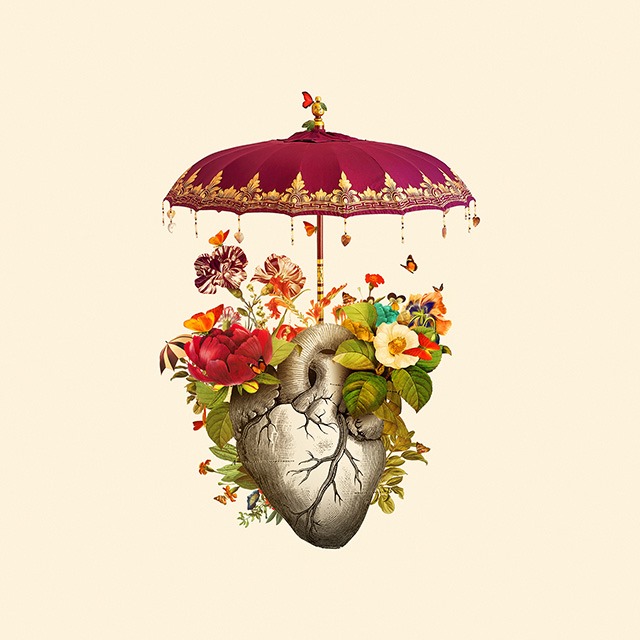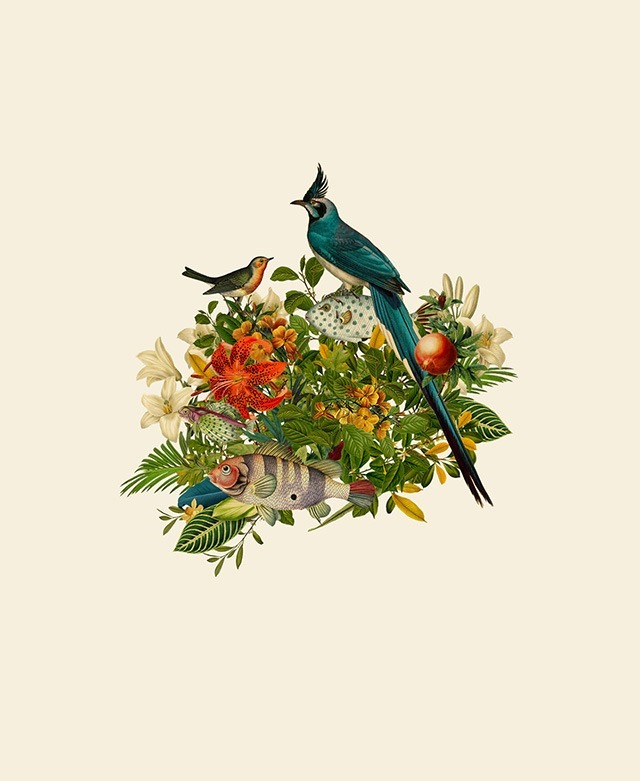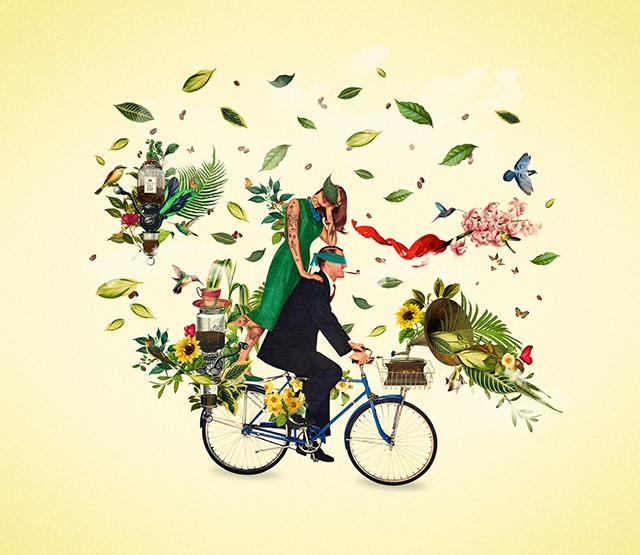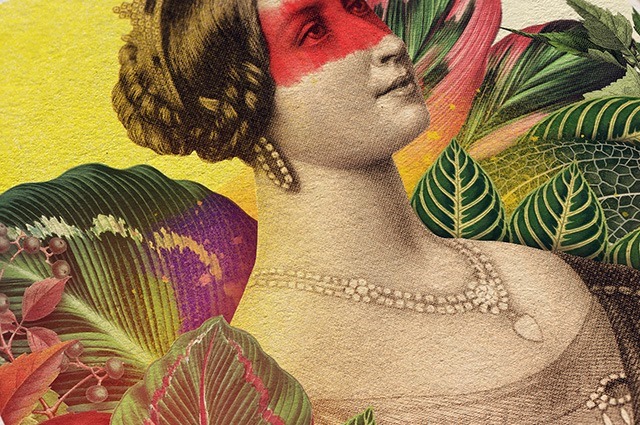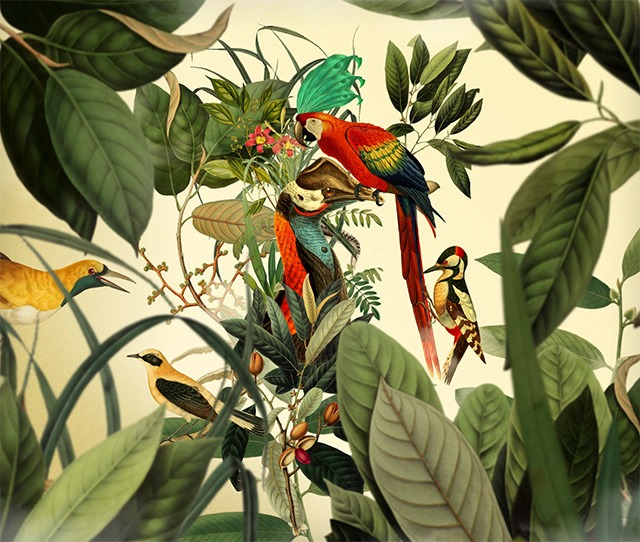 Exotic birds, animals, and astronauts are strange bedfellows in these wonderful digital artworks by Mexican graphic designer Guillermo Flores.
A many of many talents, Guillermo says he loves doing digital collages and branding, and has been "working in advertising since 2004 for many national ad international labels like Vidanta and Cirque du Soleil." He is also a musician and has collaborated on an electro pop album titled 'El Lázaro'.
Guillermo lives in Guadalajara, Jalisco, México. You can see more of his works on Behance and Instagram.
More images after the jump.