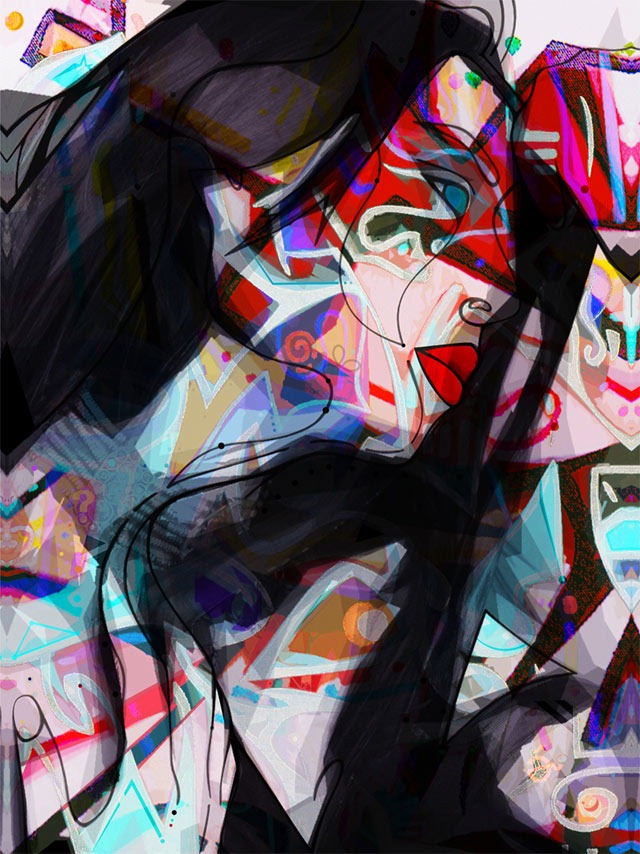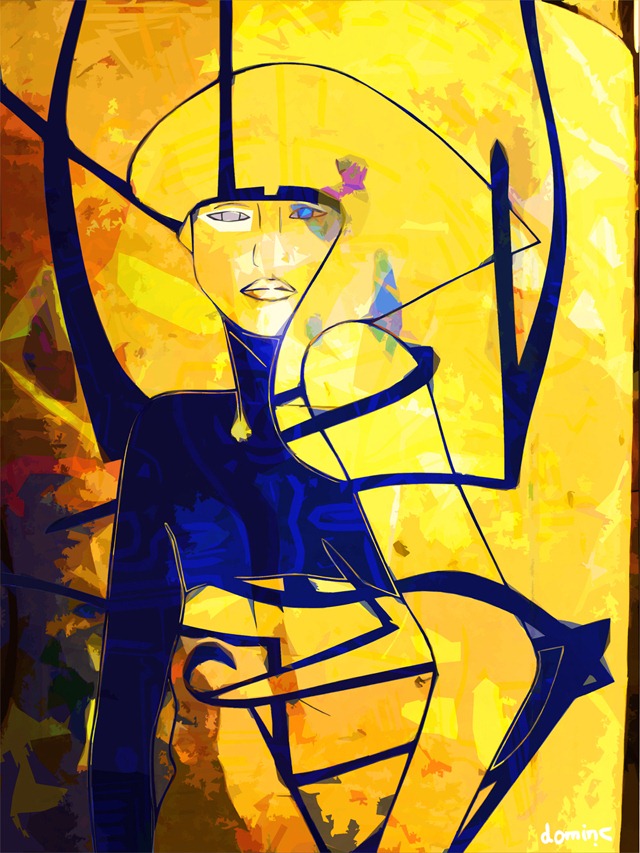 "A Touch of Gold"
dOminic Brown is an exciting Netherlands based artist, who creates his visually-arresting mixed media paintings using a unique blend of creative techniques.
Snip from his site:
Over 90 percent of his outlines are drawn by hand and filled out with a special kind of pencil, before being scanned. Then it's the combination of computer software, printers, his own photographs, colored markers and paint that helps him create a digital file. Depending on the style of the image, this digital file gets printed, in a limited edition, on the highest quality canvas, dibond aluminum or wood. After the printing, every work gets finalized in its own unique way with different materials such as texture gel, colored markers, paint, glitters and small leaves of gold.
Brown discovered his creativity at an early age, being profoundly impacted by a childhood visit to Egypt – more specifically, the Museum of Cairo, where he viewed King Tut's artifacts. The rapid changes in computer-technology too seems to have had a major influence on him, and he credits cartoons like the Thundercats  and Transformers, along with Nintendo's video games of having shaped his creative thinking process. His vibrant works are rich in symbolic and mystical imagery, yet have a distinctive pop-art vibe about them.
There are some select images from his collection, after the jump.