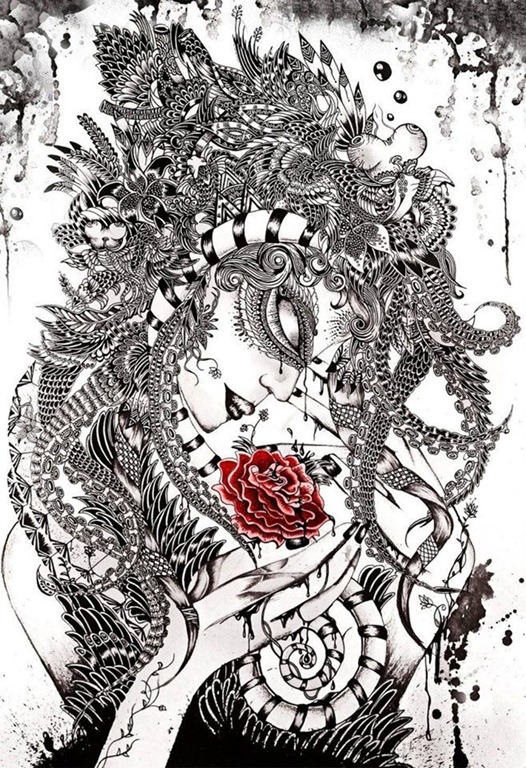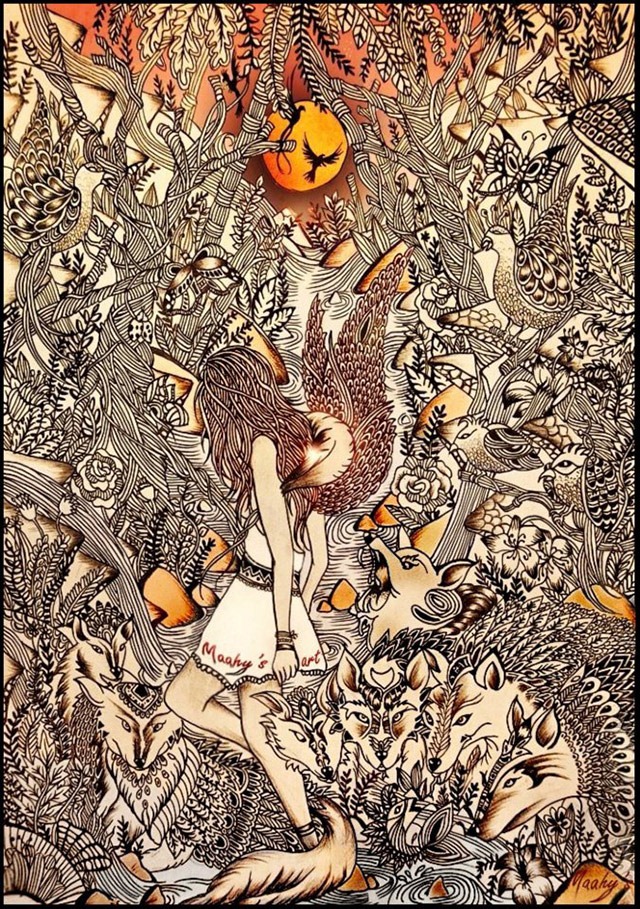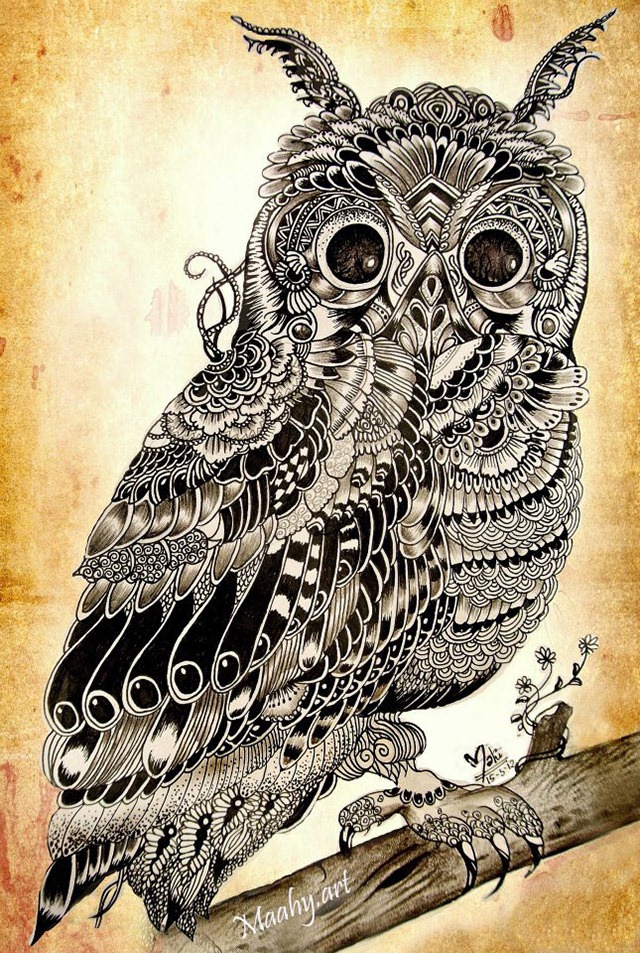 Chances are that a lot of you might already be familiar with the stunning illustrations of Maahy, an 18 year old artist from the Maldives who has nearly 16,000 Likes on Facebook. Over the years, this brilliant upcoming artist has always taken my breath away with his works, drawn in his bold, signature style. Full of intricate details, his pieces have many hidden surprises that reveal themselves on closer inspection.
Maahy is a self-taught illustrator, a dreamer whose passion and joy for art manifests itself in his pieces. Growing up in the Maldives, a country blessed with sunny skies and crystal clear seas, caused him to be inspired by the beauty of nature.
My art portrays the minimalism of black and white as well as the chaotic beauty and mystery of doodling, zentangles, streams of flowing lines and the fascinating scent and touch of coffee. I work intimately with ink pens and graphite pencils. For me, The key to finishing a detailed art piece is immense patience and perseverance. I always carry a camera with me to capture organic and  interesting patterns, shapes and designs I see every day. Whether it be on the road, in a mud puddle, the dancing clouds, or in a trailing foot print, I always keep my inspiration rolling.
Apart from undertaking commissions, the artist has also begun designing tattoos. You can buy select limited edition prints of his works at his online store.
Link to the artist's site | Facebook | Tumblr.
(Thanks, Rayne Chapman)
You can check out more illustrations and a few select photographs taken by the artist, after the jump.