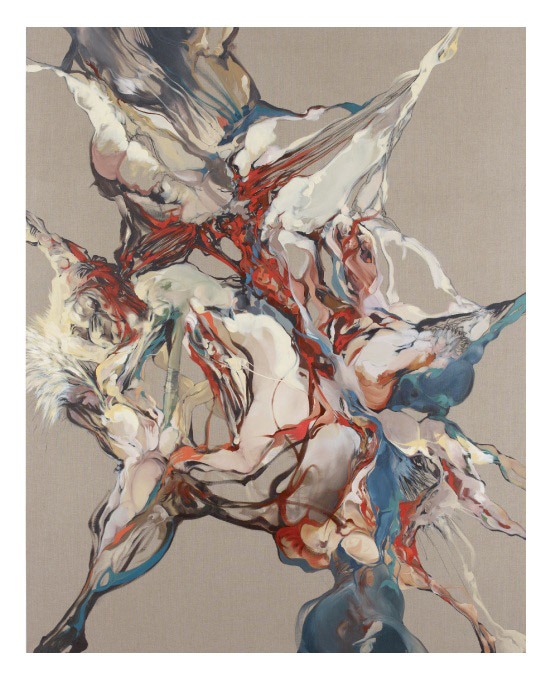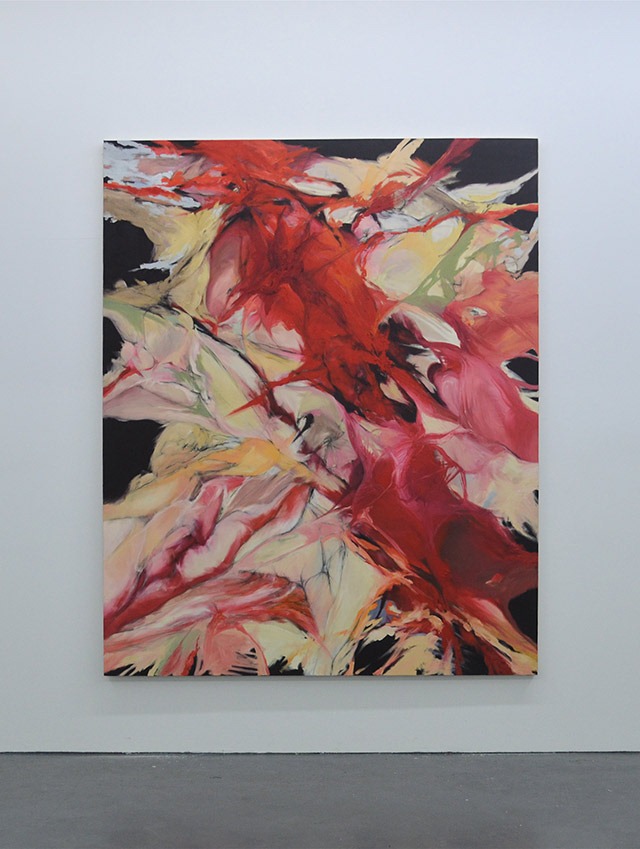 Emma Richardson, bassist and vocalist in alt rock group Band of Skulls, is also, as it turns out, a very talented artist and painter. Her first first solo exhibition, Cruisin' For A Bruisin', is currently on display at the Londonewcastle Project Space in London.
The large scale oil paintings, she says, were created in response to the band's music, and were also hugely influenced by the works of Cy Twombly and Lucian Freud.
The exhibition consists of two groups of works, corresponding to the first two albums
by Band Of Skulls. The first series formed the artwork for their debut album, released in 2009, when Richardson's paintings were photographed and then digitally manipulated to create the cover.

The process was extended and developed for their forthcoming second album, for which Richardson worked with the designer Vincent Toi and the creative team at The PHI Centre in Montreal, Canada, who by turn enlisted glass artists Cédric Ginart and Karina Guevin to make a glass sculpture inspired by Richardson's paintings. The resulting collaboration was photographed and became the cover image for the album.
This month will also see the release of the band's much-anticipated second album, Sweet Sour. 'Cruisin' For A Bruisin' will be on display till 12th February, 2012. Click here for more details on the show.
Check out more images after the jump.