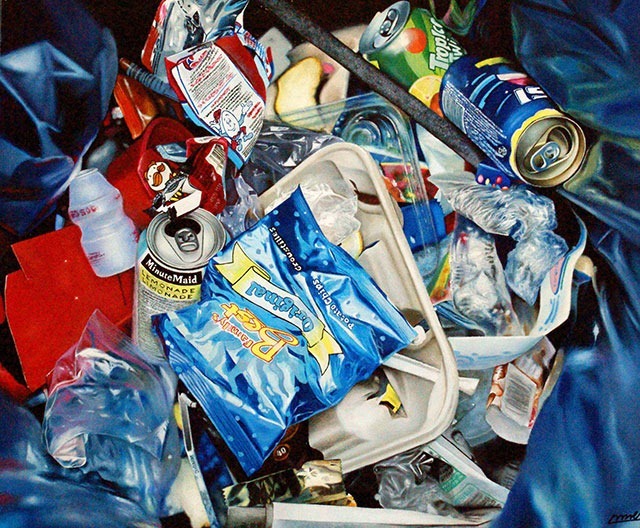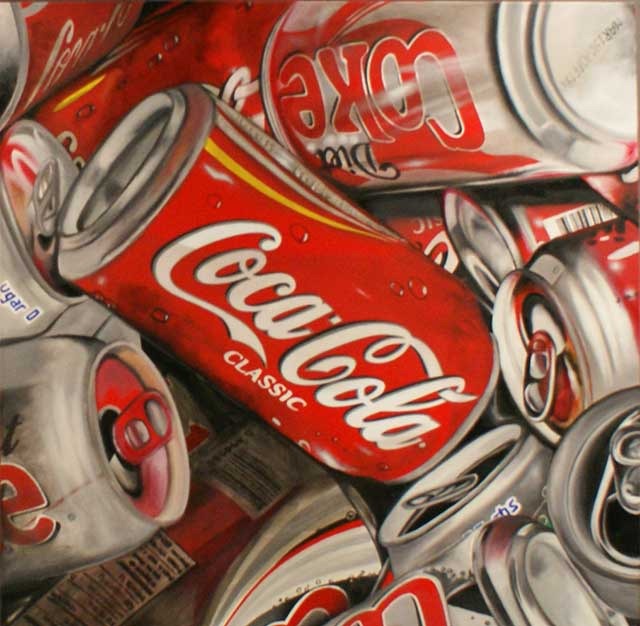 French figurative artist, Stephane Dillies's oil paintings may be about trash, but they are good enough to hang on your walls.  His paintings are based on photographs of trash bins found in different cities around the world. They are almost hyperealistic, and a beautiful statement on society's overwhelming appetite for consumption. Dillies uses his works to elevate ordinary trash to a completely different level.
Via his site:
His paintings are modern vanities. Stephane Dillies makes paintings of garbage of different countries as landscapes or still life. His compositions are made by fortuity by every consumers of those cities. They represent the massive consumption of the developed world. His paintings reminds us that development can't be without consequences, however his works can be seen as luxurious trophy of modernity. It's also a subtle game of lights, colours, and material. Finally, they can be seen as the real reflect of our lives; as a soda can, you're born, you live, you will die..
Dillies is a graduate of Fine Arts (MFA), and lives and works in Brussels. His works have been exhibited in numerous cities in France and Belgium.
Link to Stephane Dillies's site.
Check out some select images from his portfolio, after the jump.