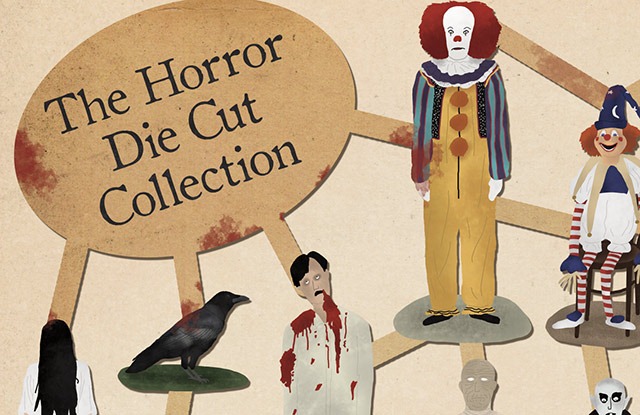 Psychos, undead lovers, and killer dolls, oh my!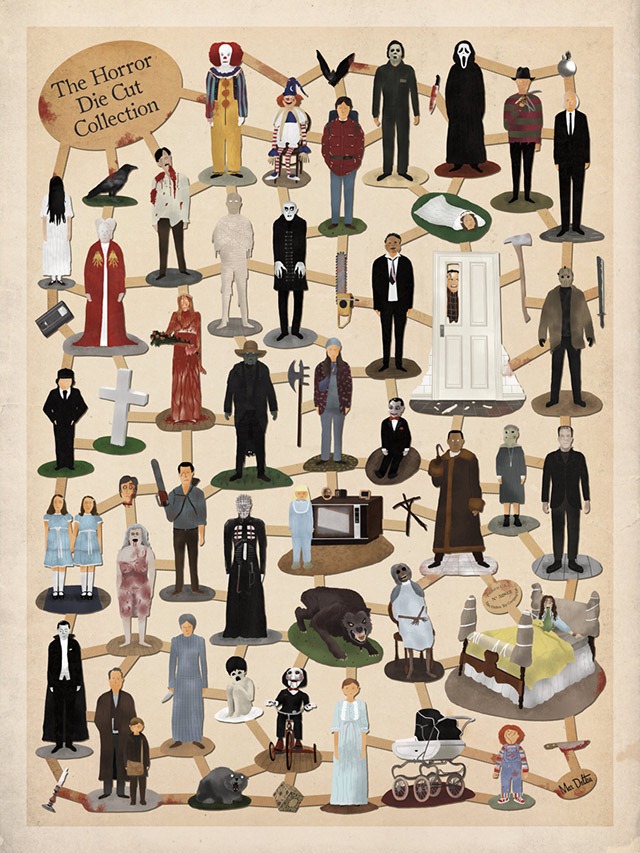 Max Dalton's "The Horror Die Cut Collection" art print features all of his favorite horror film antagonists in a retro cool die cut action figure format. The 18" x 24" hand numbered giclee prints will be released on Spoke Art, on June 29, 2012, 3 pm PST.
The prints have been limited to an edition of only 250, and are priced at $50 apiece.
Hit the jump to see more closeup shots of the print.