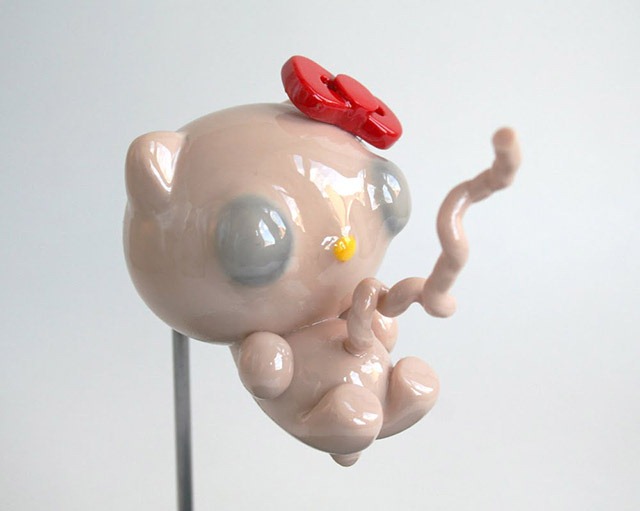 I want this beside me on my bedside table, to give me such sweet, sweet nightmares at night.
A sculpture by artist and illustrator Jason Freeny. Click here to see photographs of the making process, on his Facebook page.
Click 'continue reading' to see a close-up image of the in utero Japanese cutie.