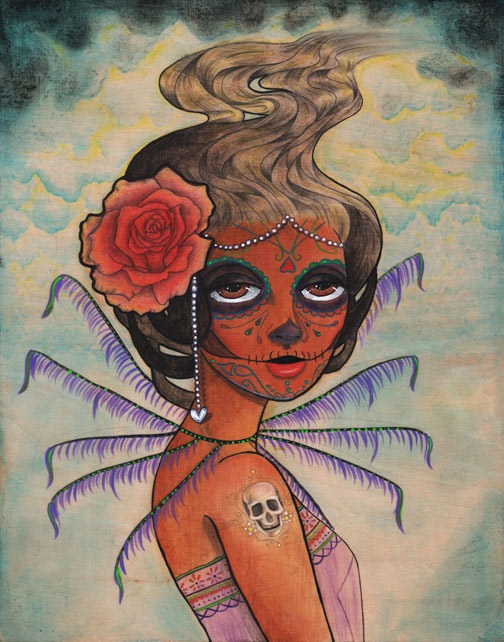 Gorgeous mixed media paintings by Kim Gordon, a New York based-artist.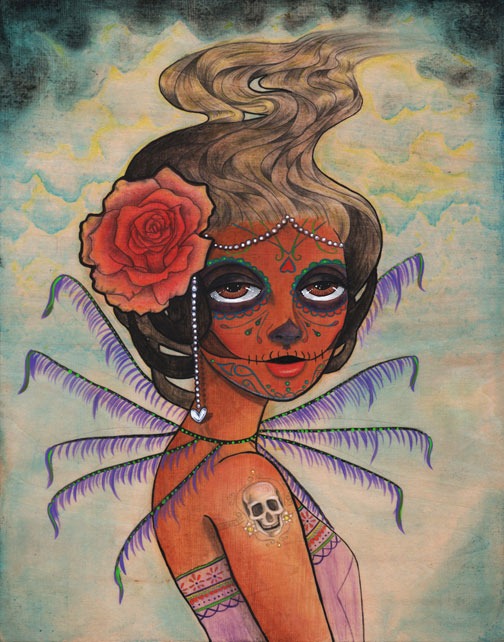 Maria Full Of Grace, Acrylic and Graphite on Wood, 11 x 14 inches.
Kim says:
I'm born, raised…and currently reside in New York. I work primarily with acrylics and graphite on wood. With every piece I try to balance the paint, pencil and wood so that each plays off the other with just the right feel. The wood grain, being a natural element, tells you how it wants to be seen. I let it lead me. I get to a good place with each piece, like the elements and I worked together as a team. I don't know if I could ever go back to canvas!
Check out more artwork after the jump.