A circa 1900 photograph of a beautiful young woman posing with her Kodak camera. [via Vintage Photography]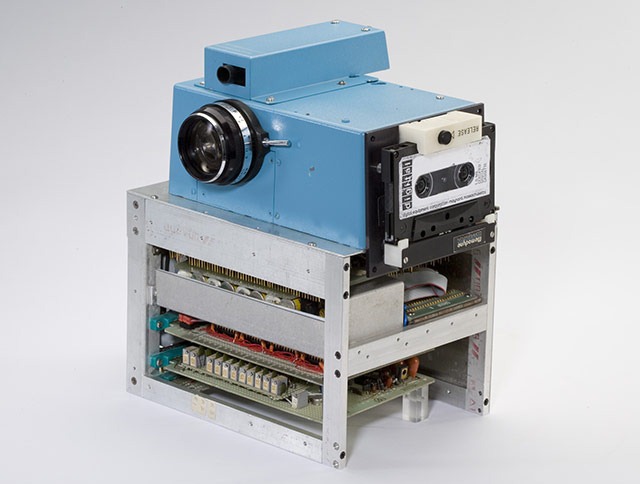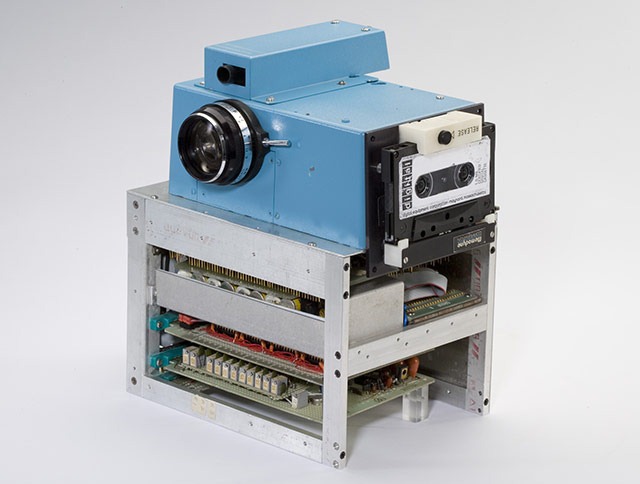 Invented in 1975 by Steven Sasson, this boxy behemoth was the world's first digital camera. 
In this interesting article, Sasson describes the creation of the revolutionary camera, and the rather (now) quaint way they stored and viewed the digital image.