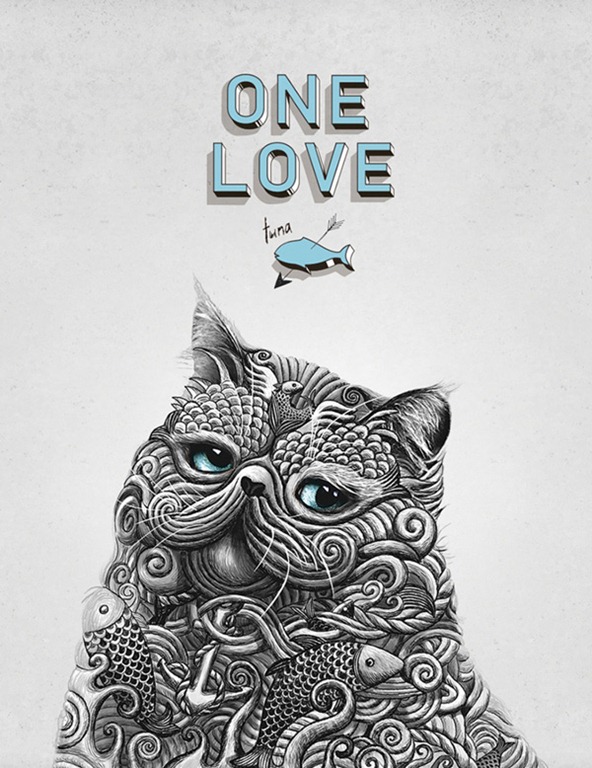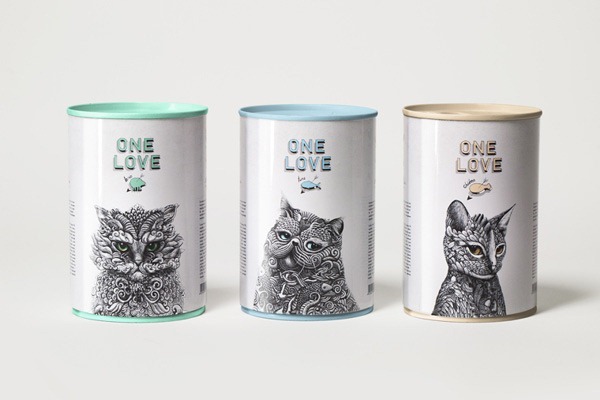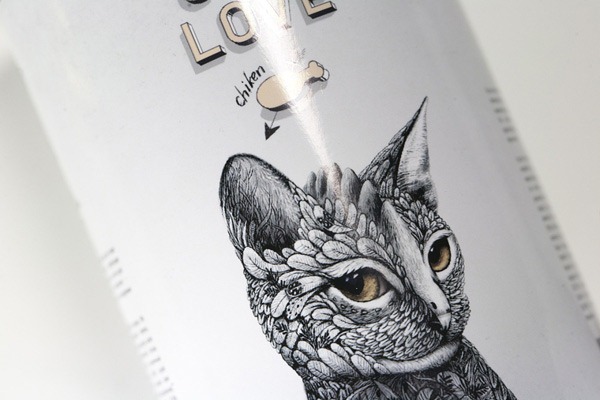 You will surely agree that "One Love" brand's cat food tins, adorned with ornate illustrations by Russian artists Lala Vaganova and Oksana Grivina, are some of the best looking you would have ever seen. If you pay close attention, you will notice that the felines in the illustrations have been portrayed with fur made up of their favorite foods.
The branding of the product was conceptualized by Polina Bogdanova, the head of the Arkthompson design studio in Moscow, Russia.
[via Lustik]
Hit the jump to see the rest of the illustrations.