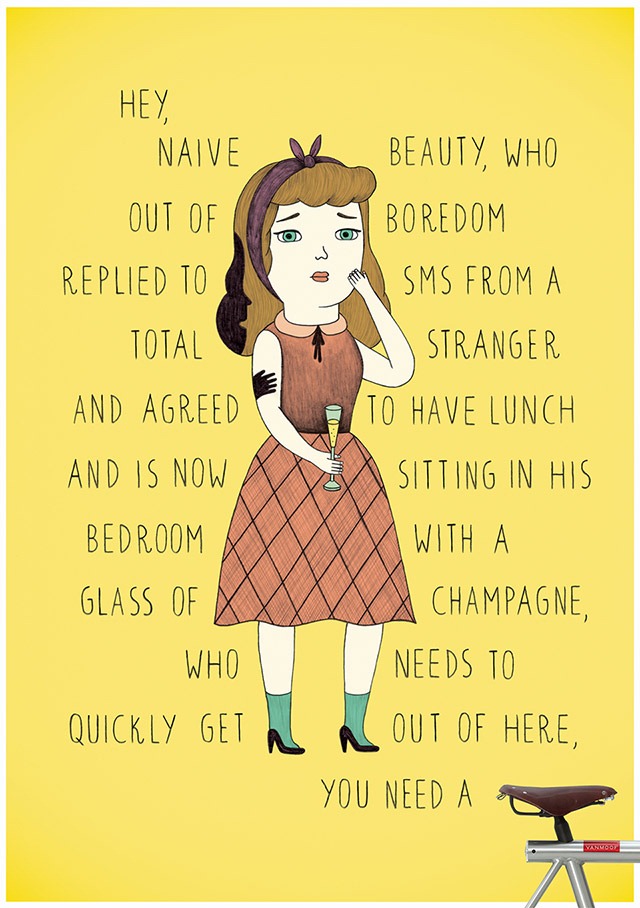 A set of illustrations commissioned by Love Agency, and drawn by Rokas Smigelskas, Ana Albero, Jekaterina Budryte for Vanmoof, a bicycle company based in Holland.
Vanmoof is a brand of hip city bicycles, which is quite expensive compared to the competitors. Mainly, they are functional, super simple and beautiful. A perfect product for hipsters and people working in creative industries. We've created different posters for each type, imagining awkward or difficult situations which could be solved by having a bike. All prints end in phrase "You need a Vanmoof", the Vanmoof part represented by shot of the bike.
Check out the other illustrations after the jump.