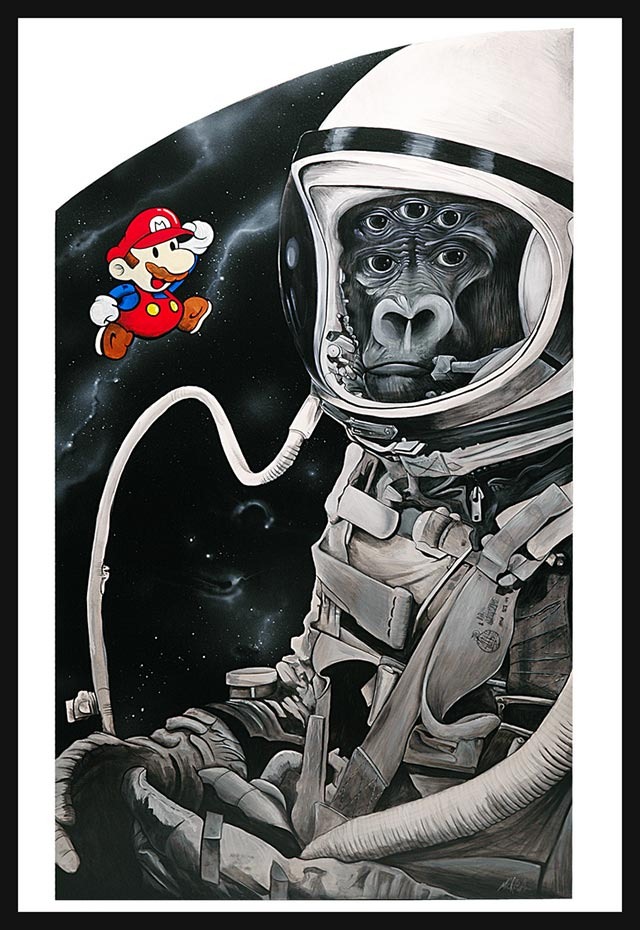 'Animal Landing' is a series of whimsical, but richly-symbolic artworks by Italian artist Mr. Klevra, which was recently exhibited at the Dorothy Circus Gallery, in Rome, Italy.
The artist has carefully chosen his animal subjects for their unique characteristics, or rather for what they represent to human beings. This modern day Noah's ark of animal astronauts have landed on the moon, accompanied by things that we subconsciously associate them with in our minds. The animals have transformed the pallid grey environment of the moon into the Garden of Eden with their bright colors. They are free to adapt, to learn and to create, far away from a world of hate.
Mr.Klevra was born in Rome, where he currently lives and works. While he started out as a street artist, he is equally at ease creating art using classical painting techniques, for which he credits his completion of an art course in Byzantine iconography. A man of many artistic talents, he also recently designed this custom Mickey Mouse vinyl toy for the Disney Expo in Singapore.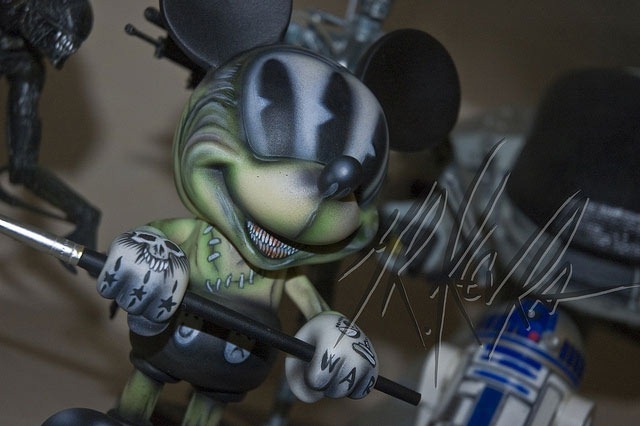 Link to Mr.Klevra's site.
Hit the jump to check out the rest of the paintings and a sculpture from the 'Animal Landing' series.