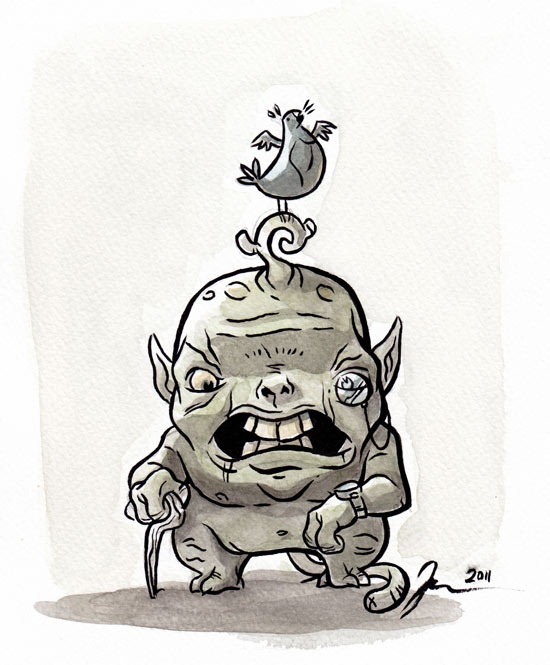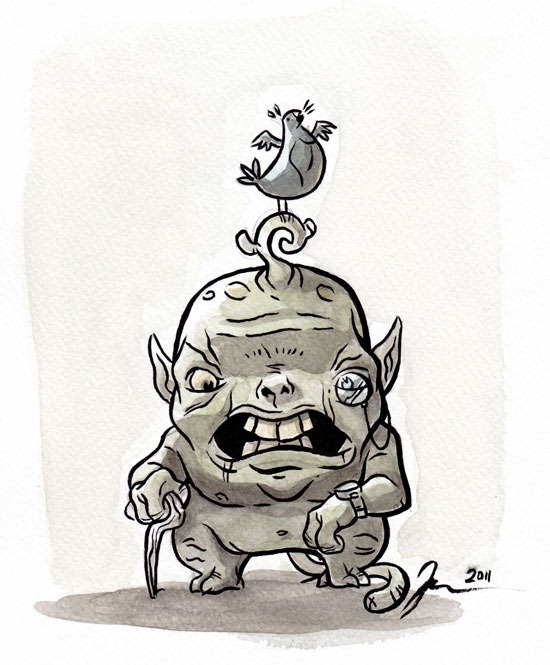 'Foswald Feathertop', by Justin Woo
A diverse collection of terrific monster-themed art is on now sale at Monsters International, a cultural initiative based in Montreal, Canada.
All the artworks are original pieces, and are priced at $100 each.  A limited edition, full color "Monsters International Art Book" is also available for $30.
Visit the site for more details.
Hit the jump to see more artwork.