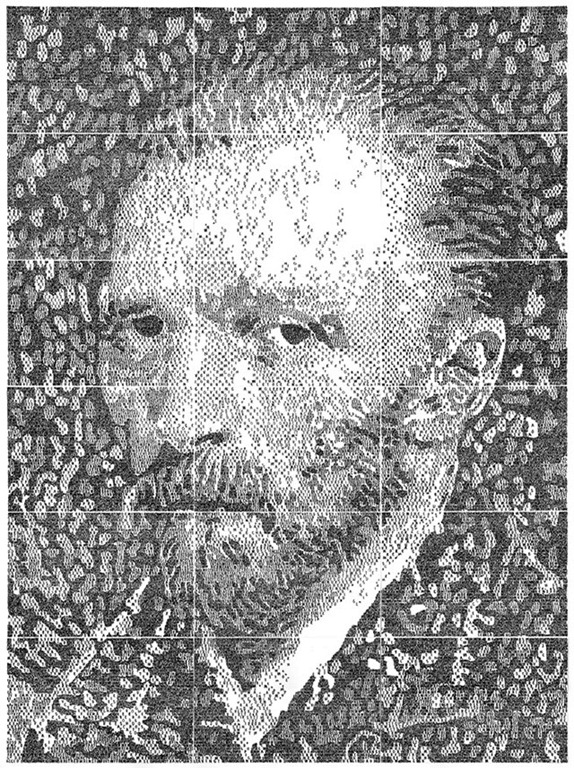 The current piece in progress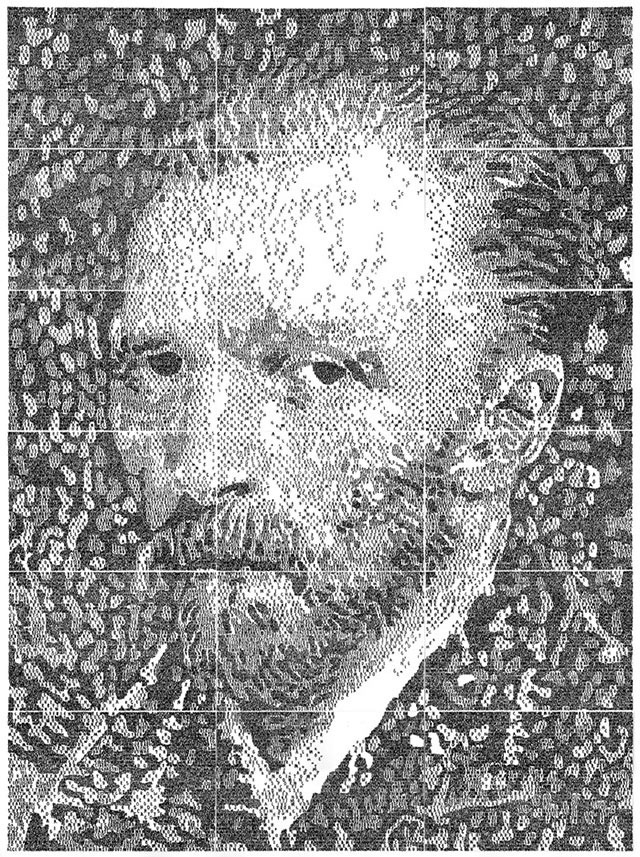 A previously created text piece
Many of us have limitations, both self-made as well as ones that we were born with, that sometimes hold us back. And then there are those of us, who despite the greatest difficulties, try to reach our full potential.
Multimedia artist Phil Hansen (previously here, here and here) wants to know about your past limitations. Hansen is looking for people to call him on 651-321-4996, and share their stories.  He will then write the collective stories onto a 9ft. x 13 ft. canvas, and create a pointillist piece that is made entirely of text. You can can watch and read as each story is being written onto the canvas via the live feed on his site.
Hansen was able to start a successful Kickstarter project to fund the capture of this shared experience and to make it into a short documentary. He recently gave an inspiring TED talk in which he talks about facing a career threatening personal limitation, which he was able to embrace and overcome.
Share your story by calling or submitting it online at Phil Hansen's site.
Hit the jump to see more images. (more…)