Broaden your artistic horizons with "Contests and Exhibitions,"  a brand new section on JazJaz, that will bring you news about the latest art, design and photography contests and exhibitions, from around the world.
---
100,000 Photos For Hope is a one day photography exhibition and auction, that will be held on the 16th of July at the Melrose Arch, Melrose, Johannesburg, South Africa.  Interested photographers can participate by donating images for sale and auction at the event.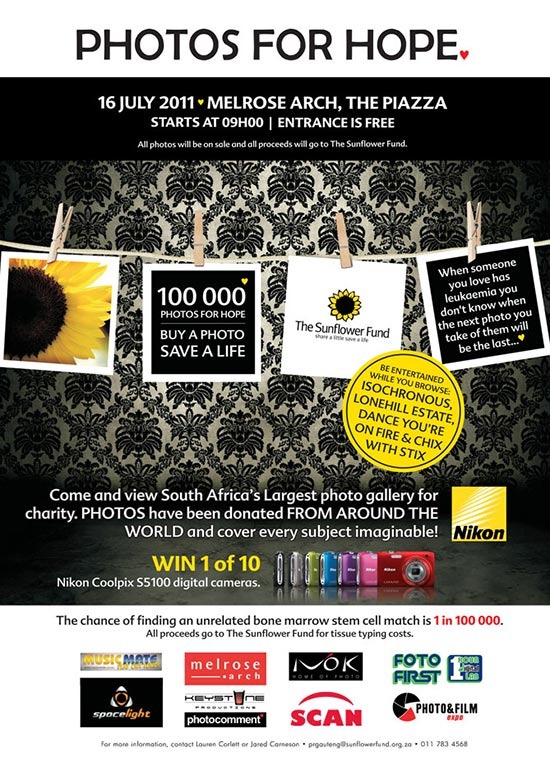 All proceeds from the event will go towards 'The Sunflower Fund', an initiative to fund the placement of impoverished patients into the South African Bone Marrow Registry, and to provide hope to those suffering from life threatening blood disorders.
Visit the Facebook event page for more details.
---