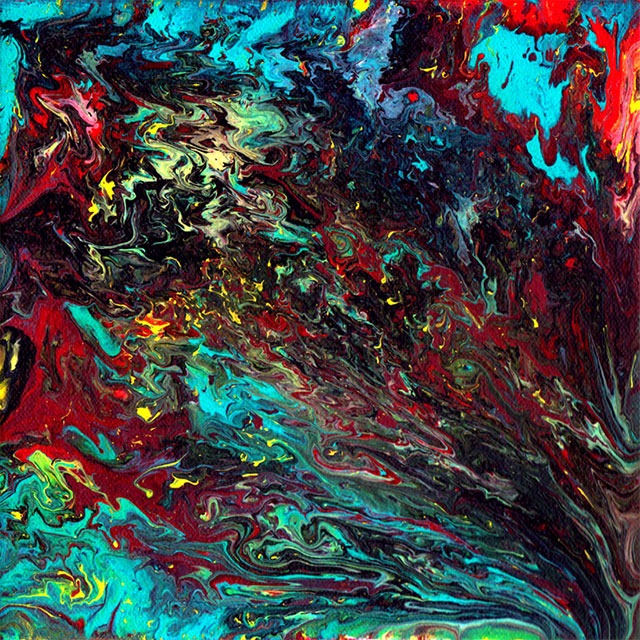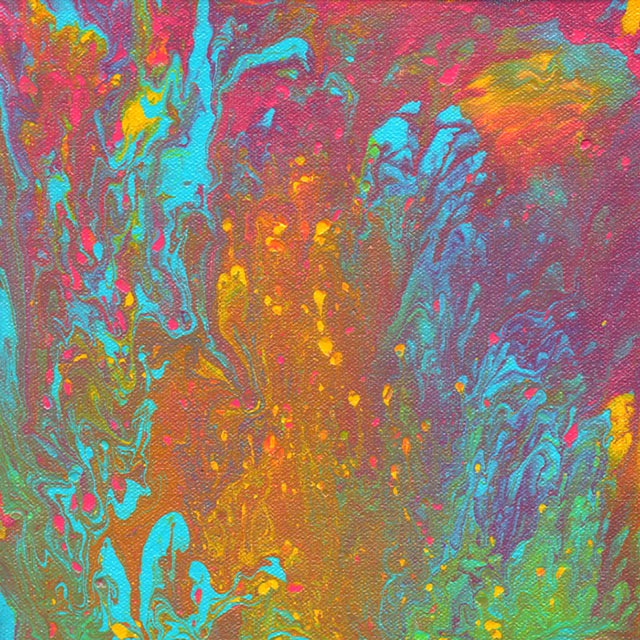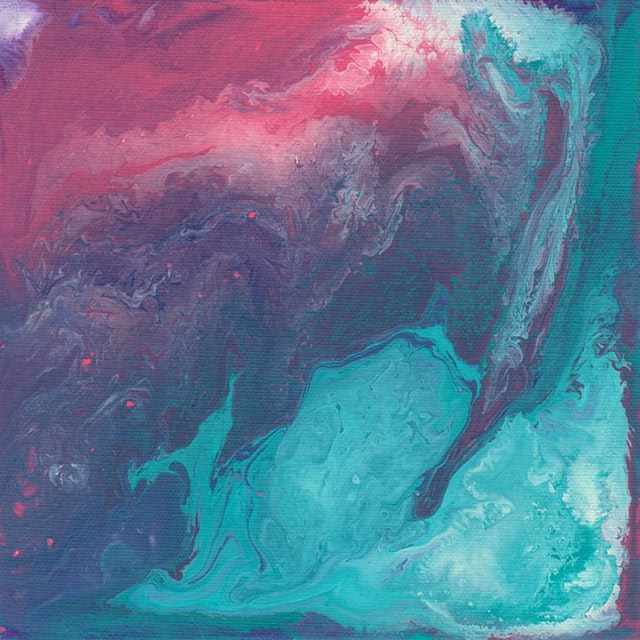 Riotous explosions of color on canvas, abstract artist Roque Alan Deleon's paintings are an exploration of myriad shades and hues, and their interaction with each other. Color is given the utmost importance in his works, and is the central and dynamic subject of all the art that he has created.
Snip from his artist's statement:
In my current body of work, I experiment with the fluidity of acrylics. Paints are diluted with varying amounts of water, then poured onto canvas to create natural shapes and lines that could never be duplicated by hand. Each piece begins with a color choice, but any decisions after that must happen instantaneously due to the random nature of fluid paint. I must constantly adapt and change my techniques based on the circumstances, which allows for innovation in every painting.
There is an intentional element of ambiguity to his pieces, which,  he says, "allows everyone to connect to my work in a unique way." The paintings are meant to evoke strong emotions and thoughts in the minds of the viewers.
Roque is based in Corpus Christi, Texas. He says that he intends to pursue a variety of art forms like sculpture, photography, and installation art, continuing to push the artistic boundaries of what can be done with color. You can find more of his works on his Tumblr | Facebook.
Hit the jump to see some select images from his portfolio.