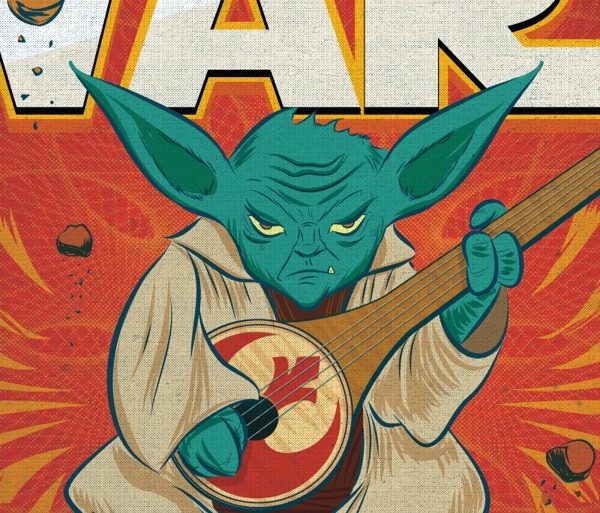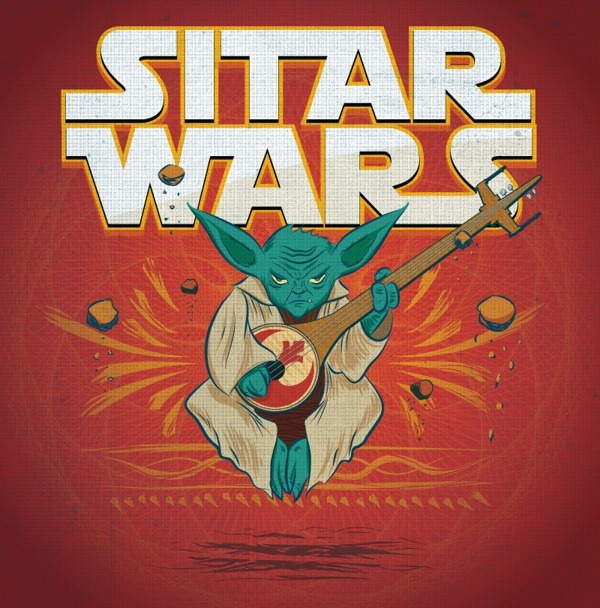 Milwaukee-based illustrator, Ryan Carter was asked to create a graphics campaign for a team participating in Rickshaw Run, a fundraiser for a charity called Frankwater, which aims to bring clean water to areas of the world that don't have access to it.
The team, which calls itself Sitar Wars, is planning to drive a rickshaw (a noisy 7 hp, three-wheeled bucket on wheels) on a 3,500 km (2,175 mile) journey from the southern tip of India to its northern tip. The team wanted illustrations of Star Wars characters playing sitars to adorn their rickshaw, and this was the first (and super-awesome) response to that request.
Ryan Carter grew up in a middle class background, and slogged in factories for a while, before getting a life-changing opportunity to work as a graphic arts intern at Horny Goat Brewing Co. He says that the internship soon blossomed into a "crazy role" creating a slew of artwork and marketing materials every day.
Link to Ryan Carter's site.
Hit the jump to see more detailed images of the illustration.