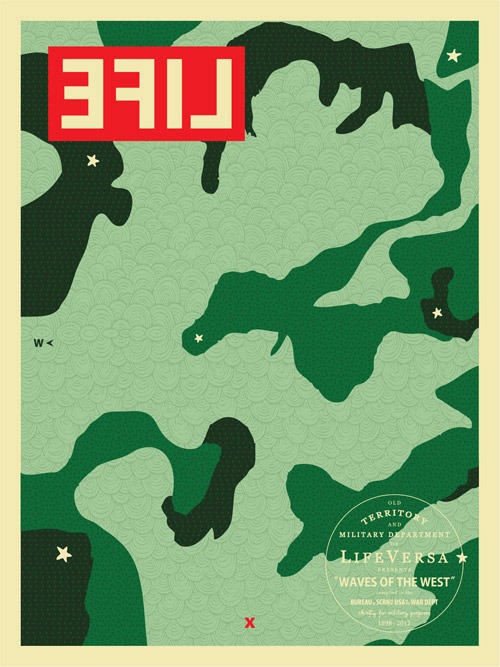 Artist Lifeversa will be releasing a new 18" x 24" screen print titled "Waves of the West," a statement on the overreaching arms of the US military. The limited edition print and its variant will be released on 10th February, and will come signed by the artist.
Link to Lifeversa's site.
Hit the jump to see the variant print.