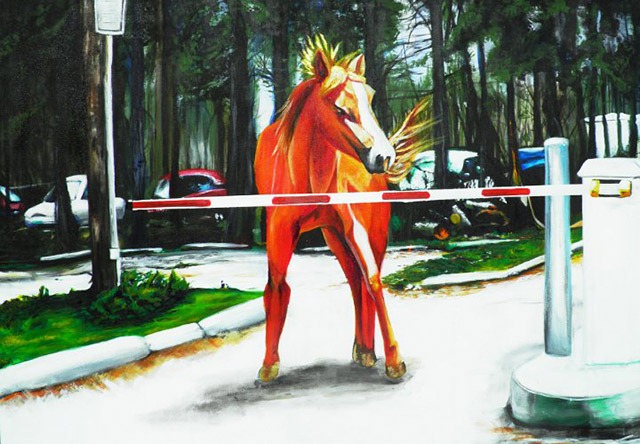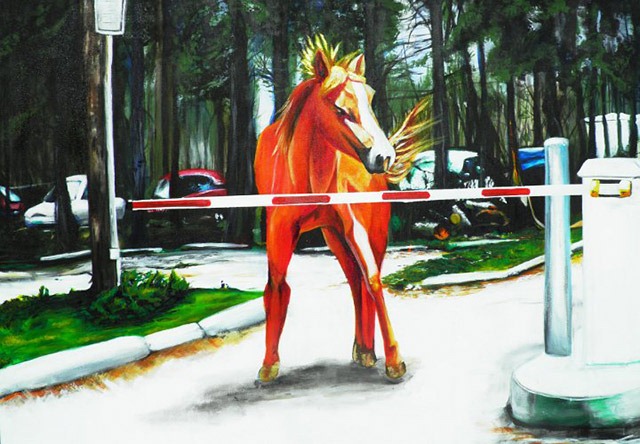 Shelby Taylor is a gifted, upcoming artist from Canada, who will soon be graduating with a BFA from The University of Western Ontario, London.
It's really easy to fall in love with her latest paintings, which are rich with symbolism, and have a central theme of wild animals intruding into urban spaces.
Snip from her site:
I seek out to create an infringing force within our humanity by using the figure and concept of the animal. The images I create focus on encroaching animals in places and forms that we consider properties of humanity. My earlier work was based in creating an illusive image with exaggeration in proportion and form, but as I progress my works relate to interrupting a reality through more subtle inclusions of the animal form in it's natural state.