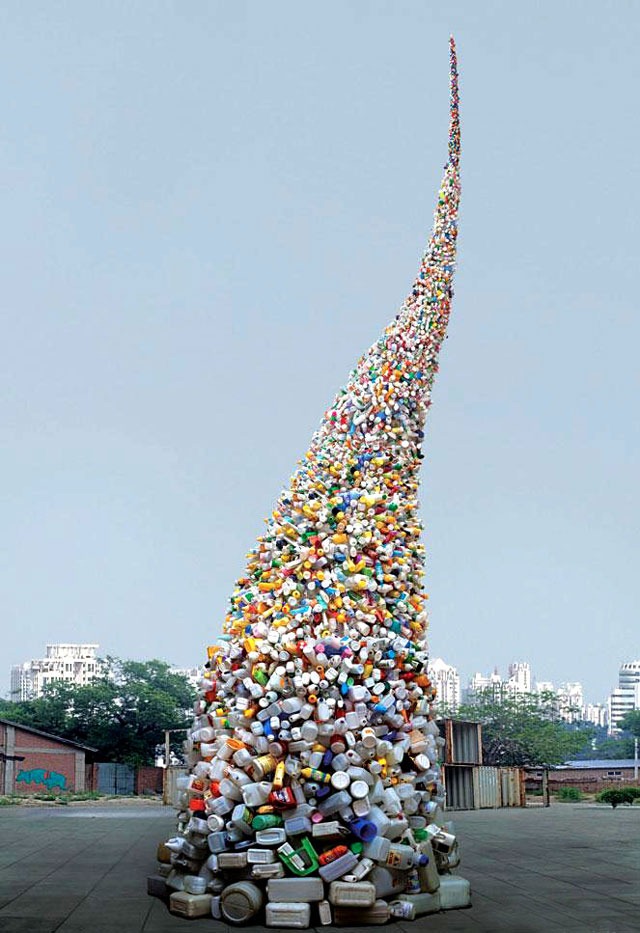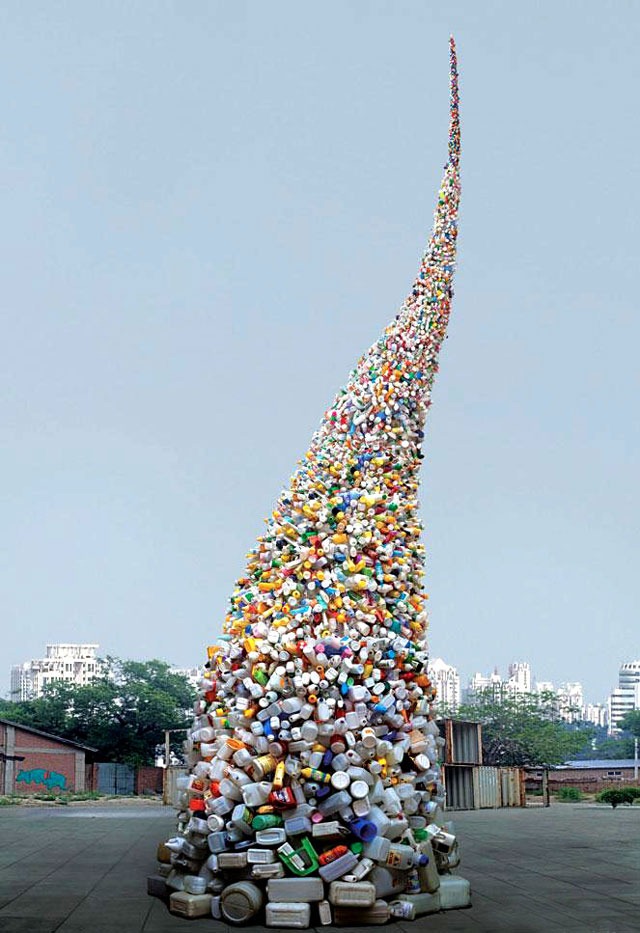 This upside down tornado of discarded plastic bottles is an art installation by Chinese artist Wang Zhiyuan. Titled "Thrown to the Wind," the installation is a statement by the artist on the overwhelming proportions that plastic waste pollution has reached in his hometown.
[via Lustik and My Modern Metropolis]
More images after the jump.