Junior Jesman, a video game animator based in the UK, spent the last three months making a short film with some of his friends and colleagues. The result is an awesome tribute to the Street Fighter video game and the incredible Breaking Bad TV series.
Link to the video on Vimeo | Youtube.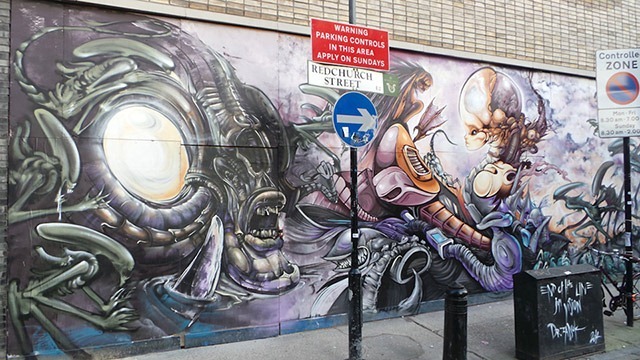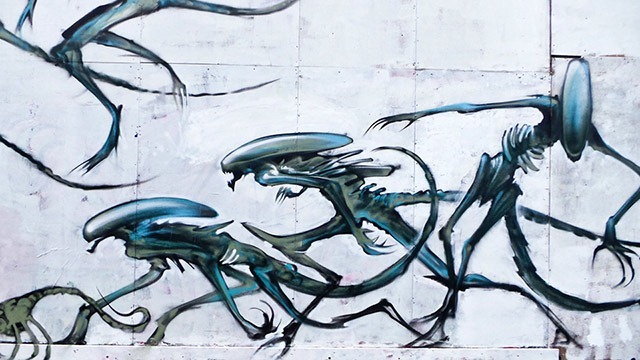 Click here to see larger images.
Inspired by the original artworks of H.R. Giger, art collective EndoftheLine's Jim Vision & Dr Zadok created this huge mural on Redchurch Street in Shoreditch, London. The dystopian/fantasy piece is a great coming together of the signature styles of the two artists.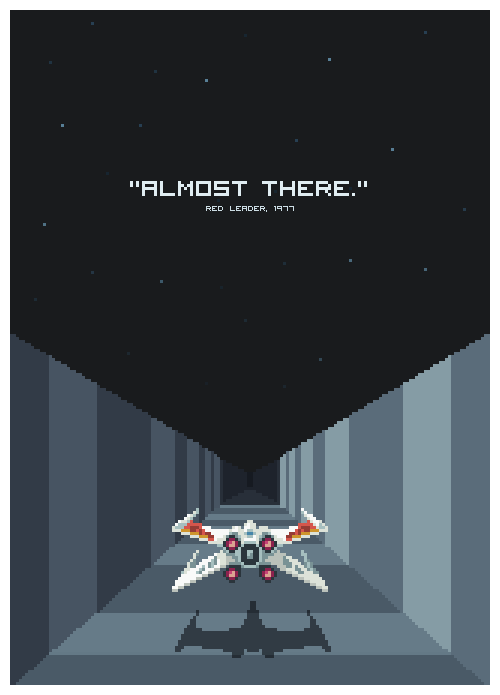 Red Leader, 1977, created by mazeon, a freelance graphic designer based in Hamburg, Germany.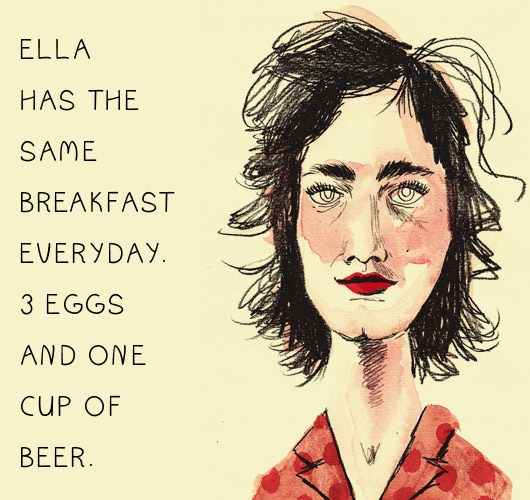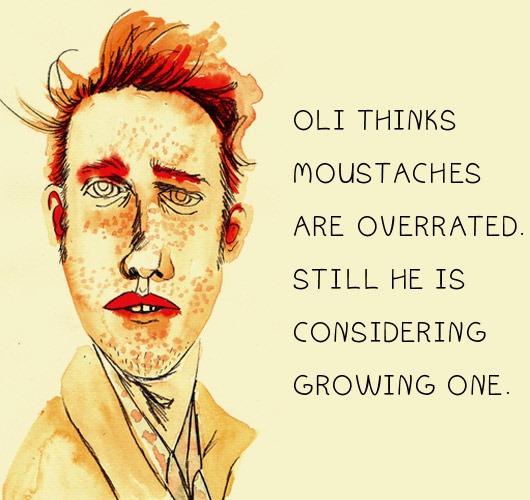 Over on her blog, Sandra Reichl, an Austrian art director/ illustrator, posts an endearing portrait of one of her many fellow Viennese inhabitants every day (or at least she tries to anyway).
Reichl draws these faces with a sense of fondness and warmth that one would normally reserve for close friends or loved ones. The illustrations are accompanied by a humorous fact about the person behind the face, which makes them even more endearing. Living in a city of 1.7 million beautiful people, would, in all probability mean that she will never run out of interesting faces to chose from for her art project.
Visit her A-Face-A-Day project to see more illustrations.
Check out few select illustrations for your viewing pleasure, after the jump.
Click here to continue reading 'A-Face-A-Day Project by Sandra Reichl'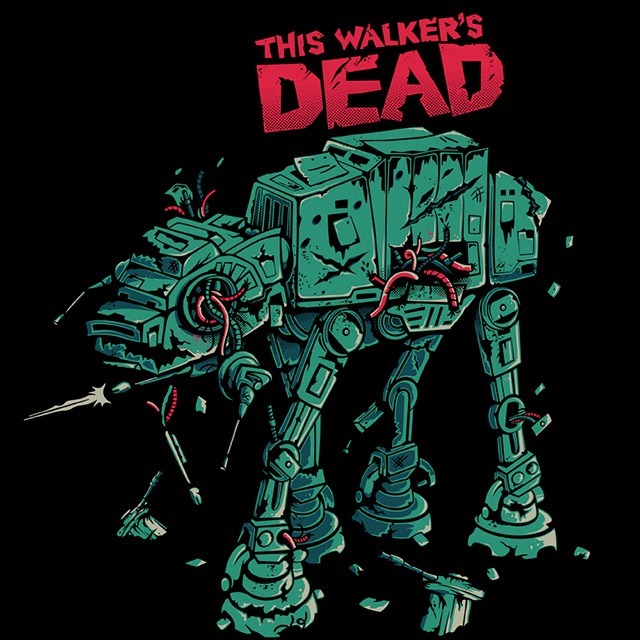 This Star Wars vs. The Walking Dead mashup tee, designed by artist victorsbeard, is available for $16 (for a limited time only) at NOWHEREBad.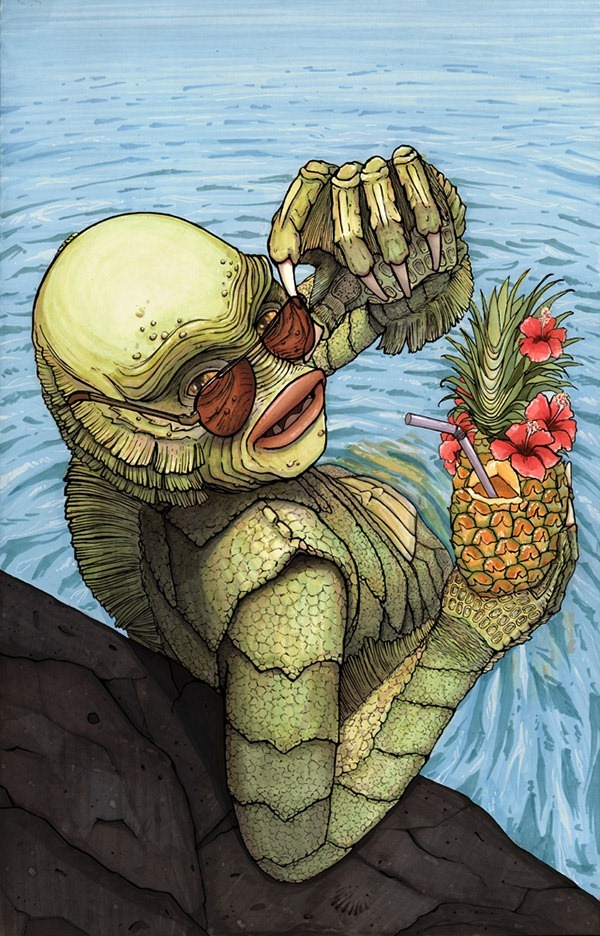 BLACK LAJUNE = the Gill-man from The Creature from the Black Lagoon + June]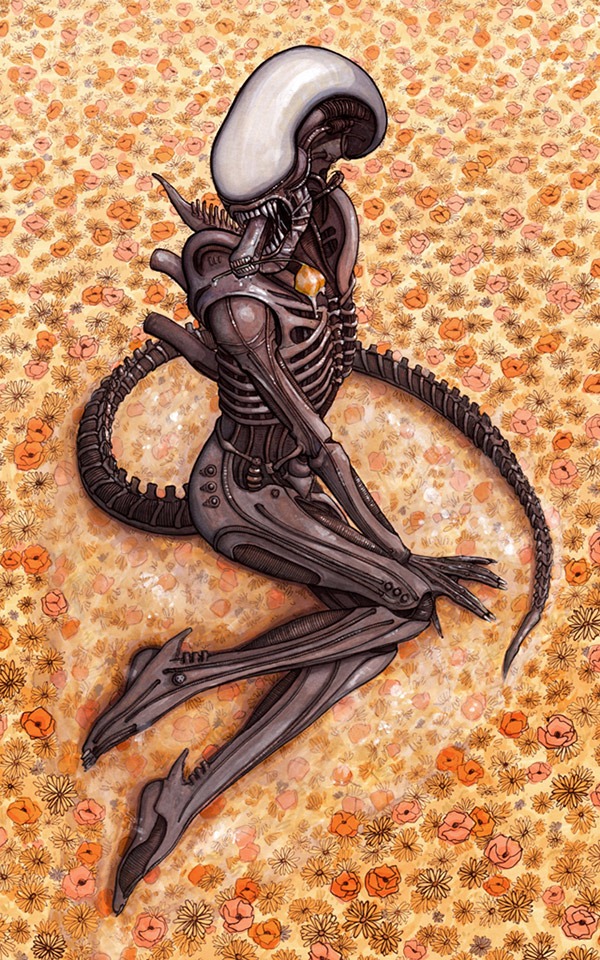 [ MAYLIEN = the xenomorph from Alien + May ]
Artist, illustrator and designer, Erika Deoudes's "The Calendar of Sexy Monsters" is a tongue-in-cheek, pinup style tribute to classic monsters of yore from pop culture.
The collection of 12 giclée prints features some of my favorite fiends like Gill-man from Creature from the Black Lagoon, Klaus Kinski's Dracula from Nosferatu the Vampyre, and Zuul from Ghostbusters.
There are six options for the sets (which include both collectible calendars and "calendarless" calendars, which are just prints) ranging from $30 to $160, and individual prints range from $5 to $21.
The artist promises that if you order the calendar and prints at her Etsy store before 3rd December, she will make sure that your stuff will be shipped to you by the 13th.
Visit her website to see more of her weird and wonderful illustrations.
Hit the jump to see more illustrations.
Click here to continue reading 'The Calendar of Sexy Monsters'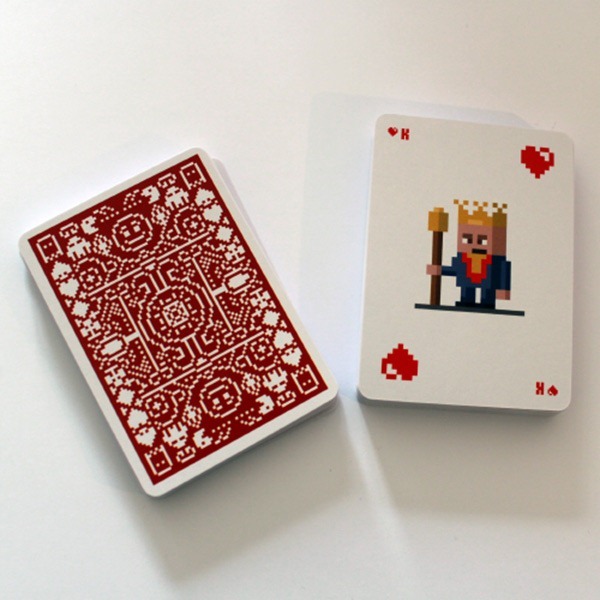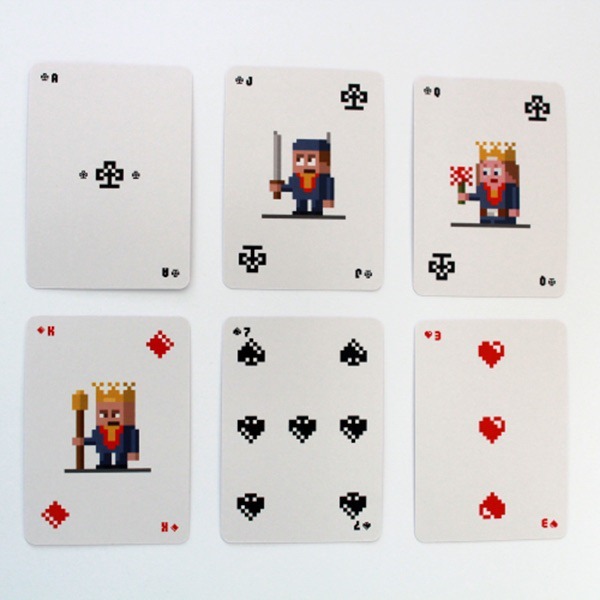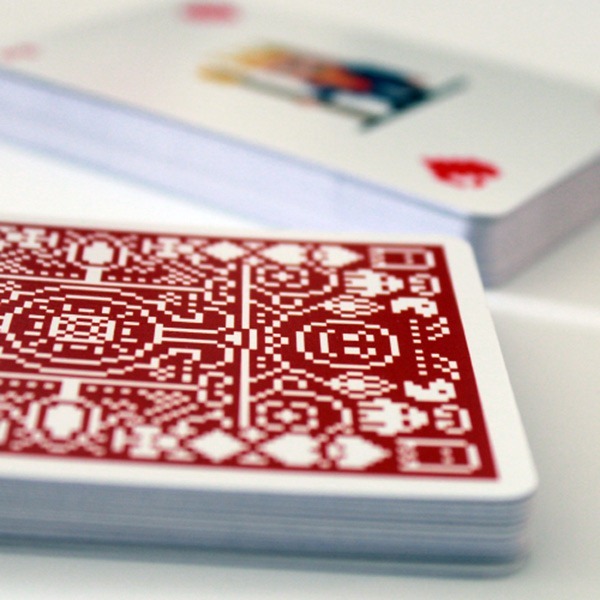 This totally desirable "Pixel Poker Cards Game" was designed by Nasc, a Paris-based Android developer who creates pixel art in his free time. You can get your hands on this playing cards set at La Fabrique du Geek for 16 € (approximately $ 21.50).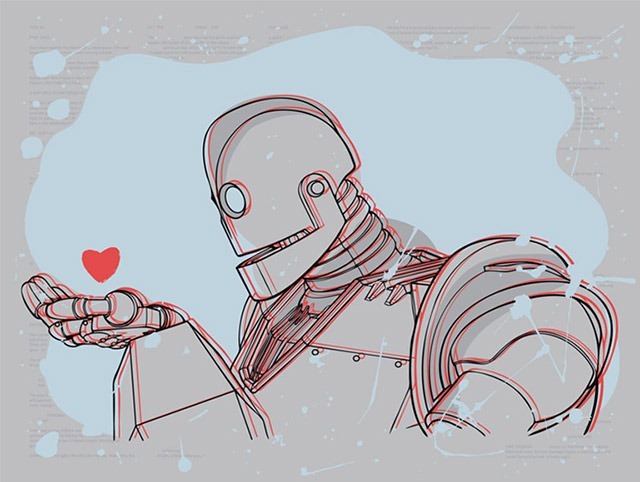 Artist Life Versa's new artwork is based on the cult favorite movie, The Iron Giant. The artist has made available 18" x 24" limited edition prints of the piece in "Gold" and "Silver". Printed using metallic inks on French paper, the prints will come hand signed and numbered by the artist.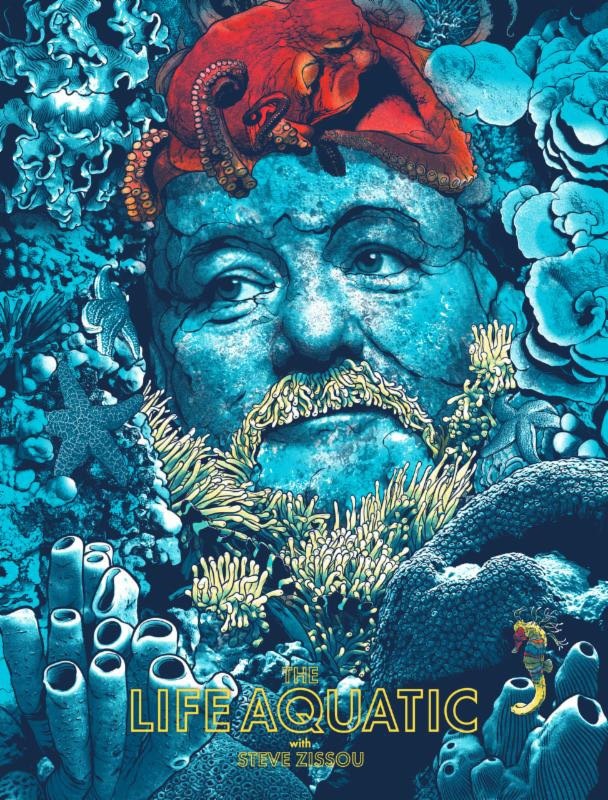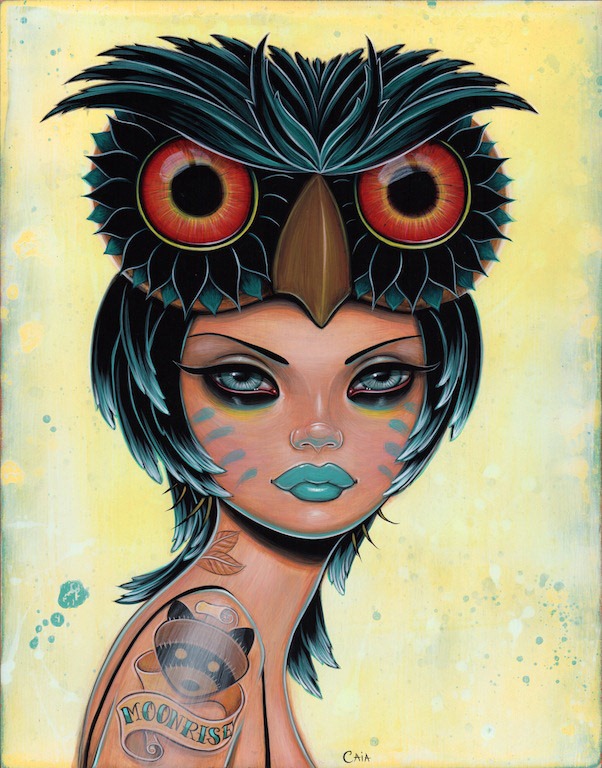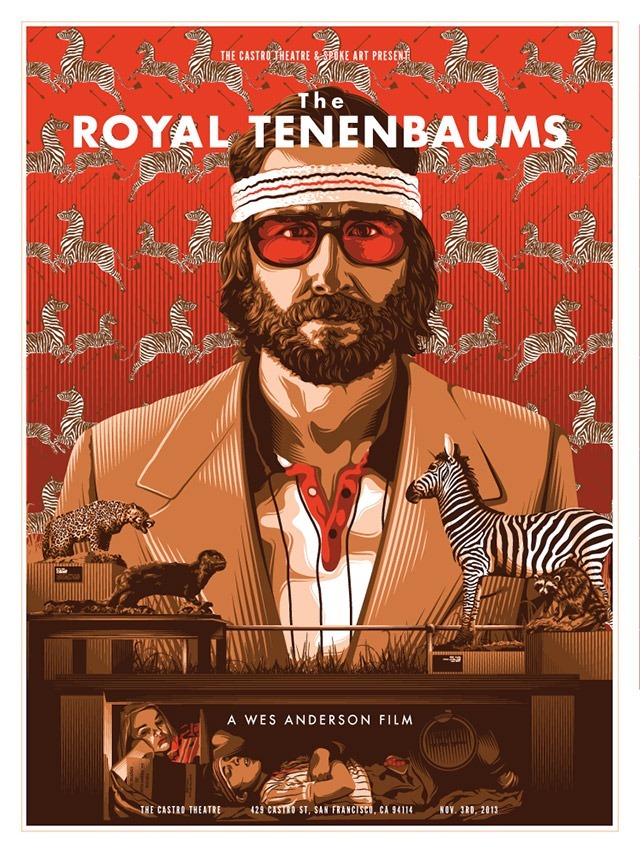 The San Francisco-based Spoke Art gallery is currently presenting the 4th annual art edition of "Bad Dads," their tribute to the culturally significant and influential cinema of director Wes Anderson.
The show, which opened on Halloween night, features the works of over 100 artists from around the globe, which have all been inspired by Anderson's films. A wide range of affordable original paintings, sculptures, and limited edition screen prints and posters have been now made available at the gallery's online store.
The show will be on view until November 23, 2013.
Visit Spoke Art for more details.
You can check out some preview images of the artworks, after the jump. Click here to continue reading 'Bad Dads: 4th Annual Art Tribute to the Films of Wes Anderson'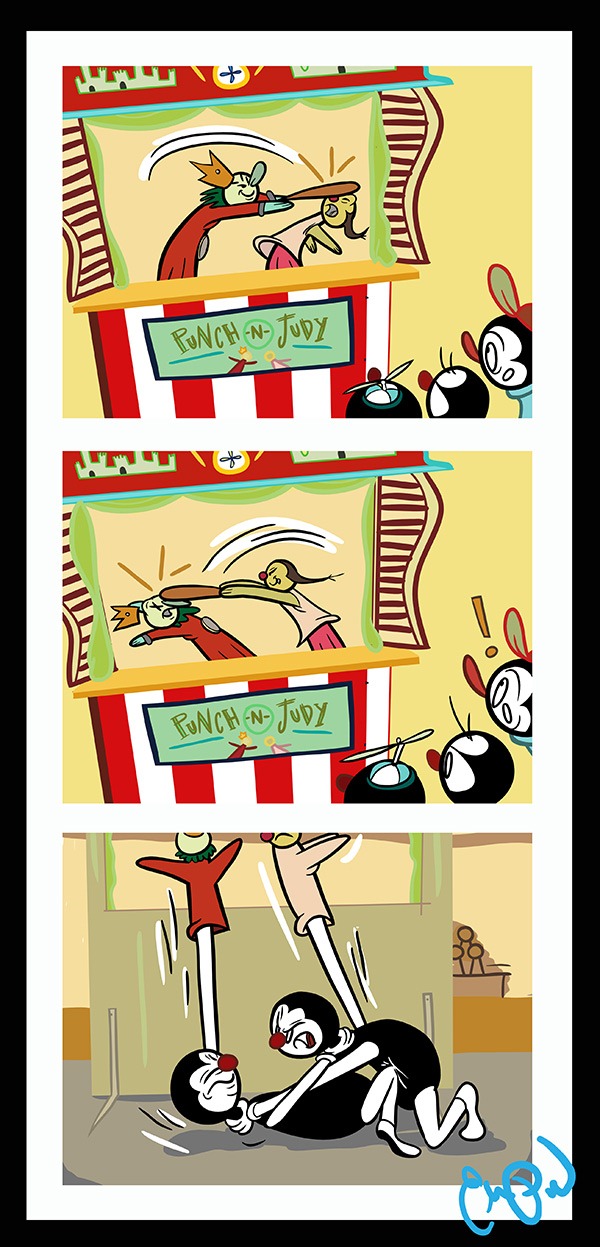 If you've grown up reading and enjoying the shenanigans in Mad Magazine's Spy vs. Spy, you will love these comic strips by Elana Pritchard, a Los Angeles-based cartoonist/animator. Pritchard, who considers E.C. Segar's Popeye and the cartoons of Fleischer Studios to be amongst her many inspirations, wanted her strips to be "a throwback to the times where comics had a broad range of expressions, poses, and emotions." 
At the moment, she is running an Indiegogo campaign to raise money to get the strips published in 24 page full color comic book. Contributors to the campaign will be able to receive goodies like signed copies, custom doodles and original drawings.
Link to Elana Pritchard's site | Indiegogo campaign page.
You can check out more strips, after the jump.
Click here to continue reading 'Don't Let This Happen To You – A Humorous Comic Strip'