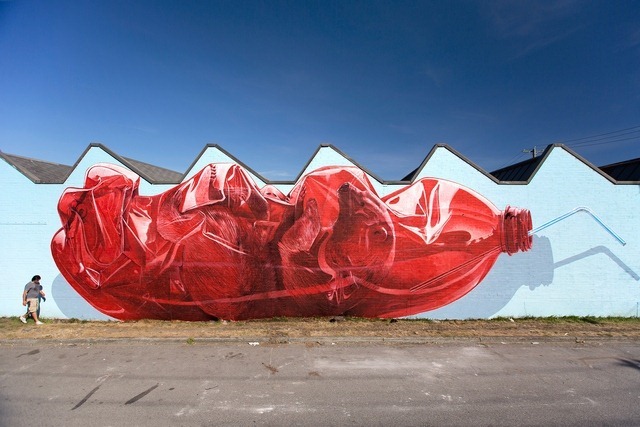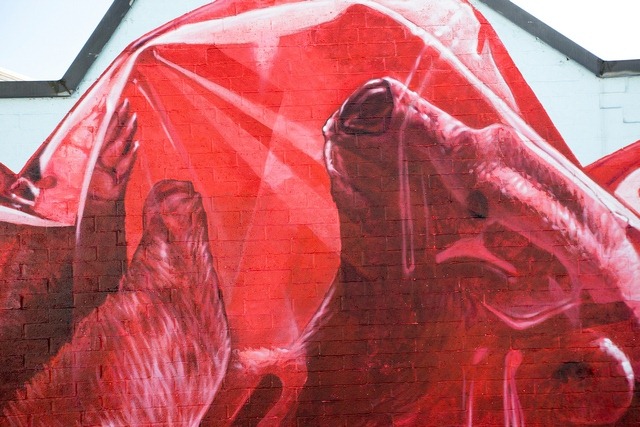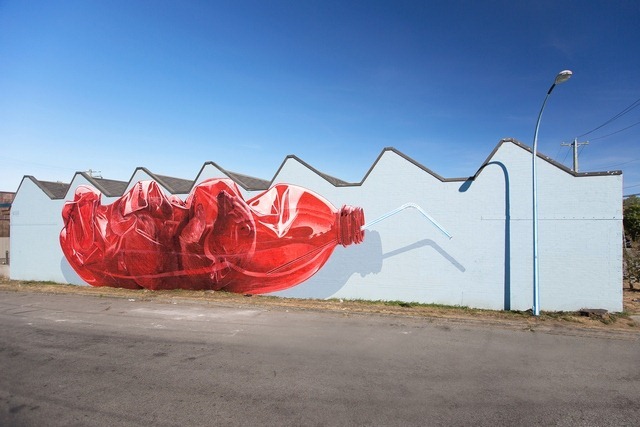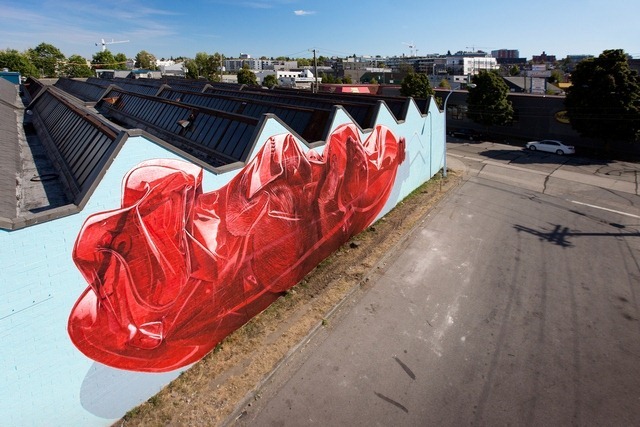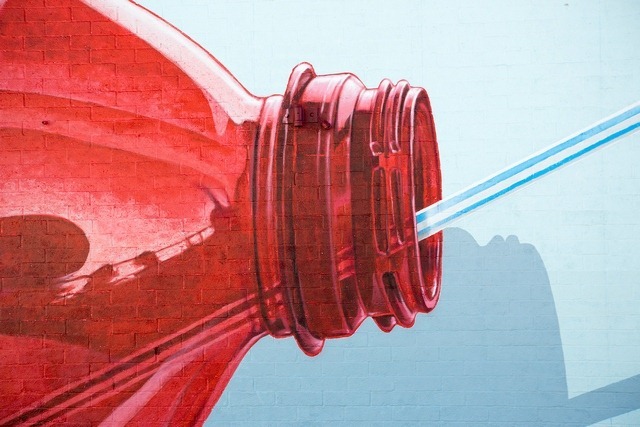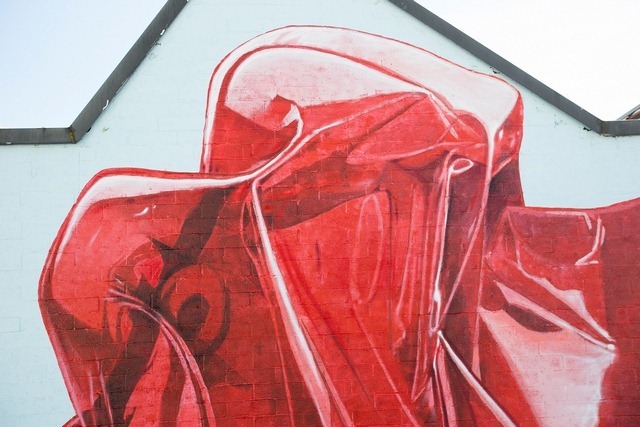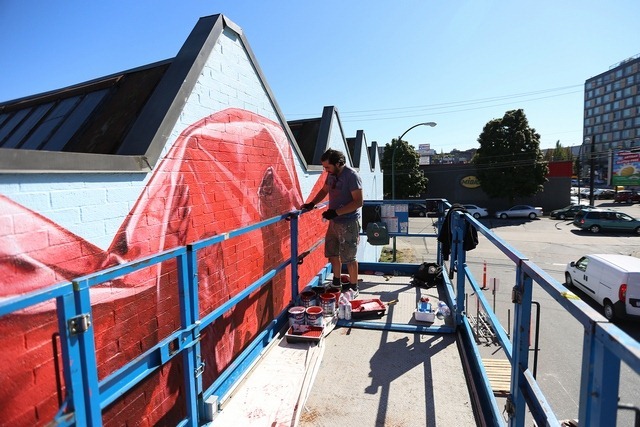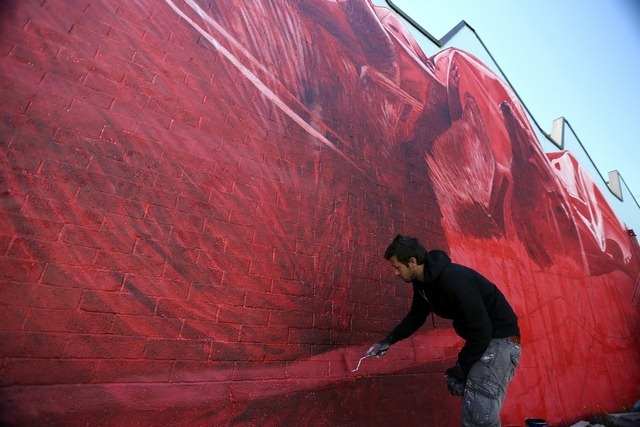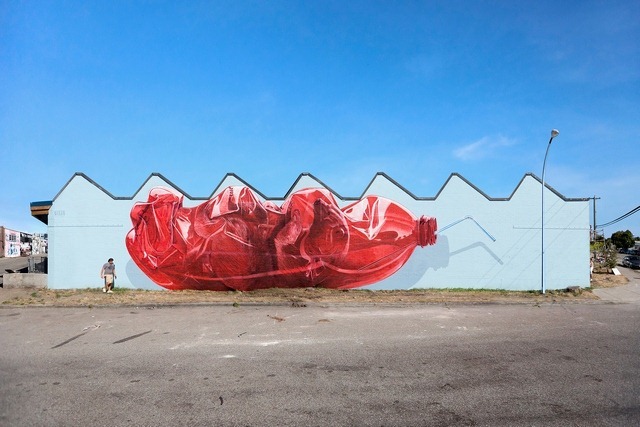 I'm really loving this art mural titled "Exhausting Machine," created by Swiss-based duo NEVERCREW on the streets of Vancouver, Canada. The piece was especially made for the 2016 Vancouver Mural Festival.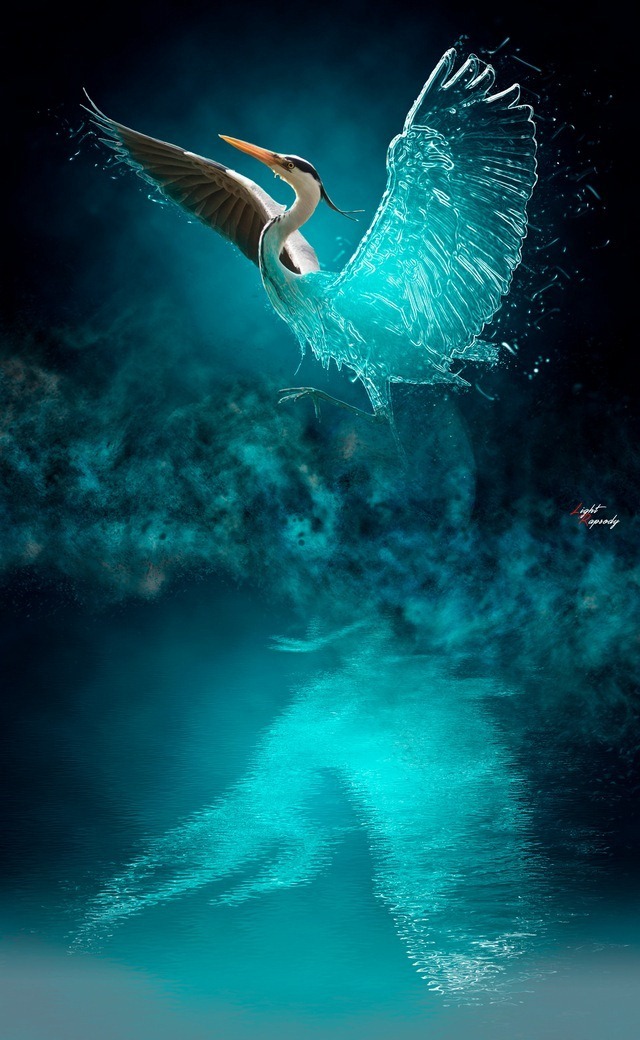 A surreal digital artwork submitted to the JazJaz Flickr pool by Flickr user Light Rhapsody.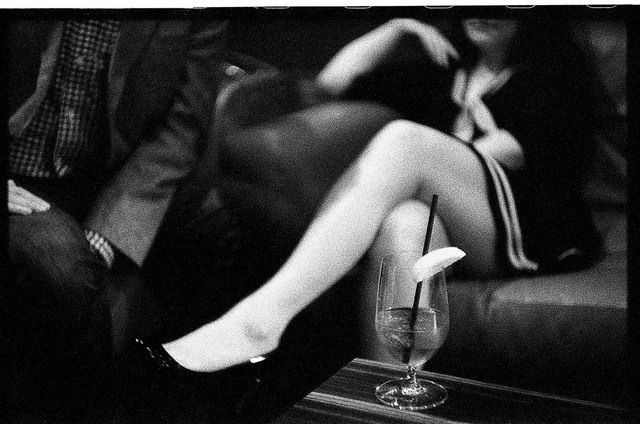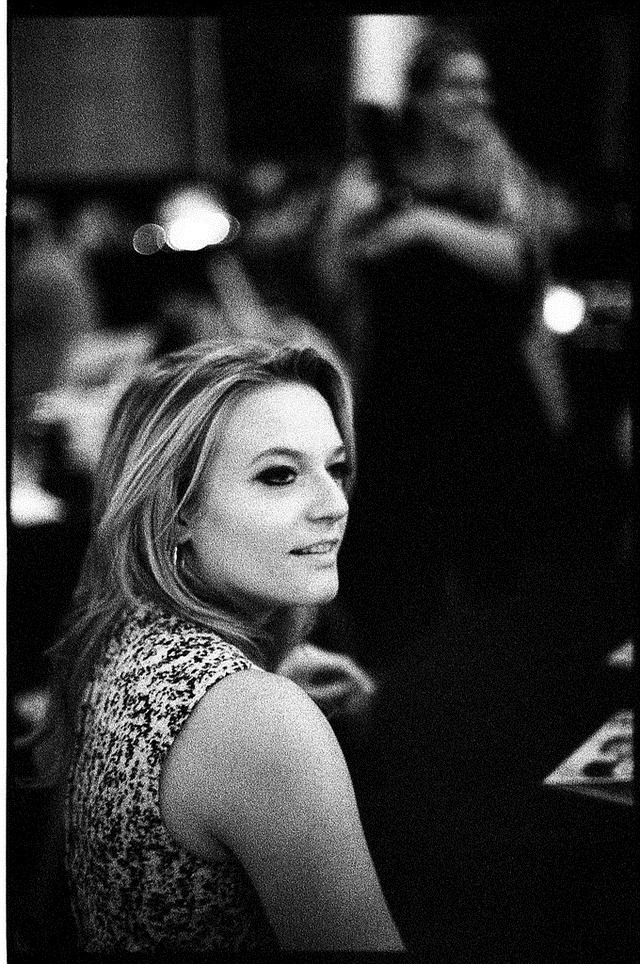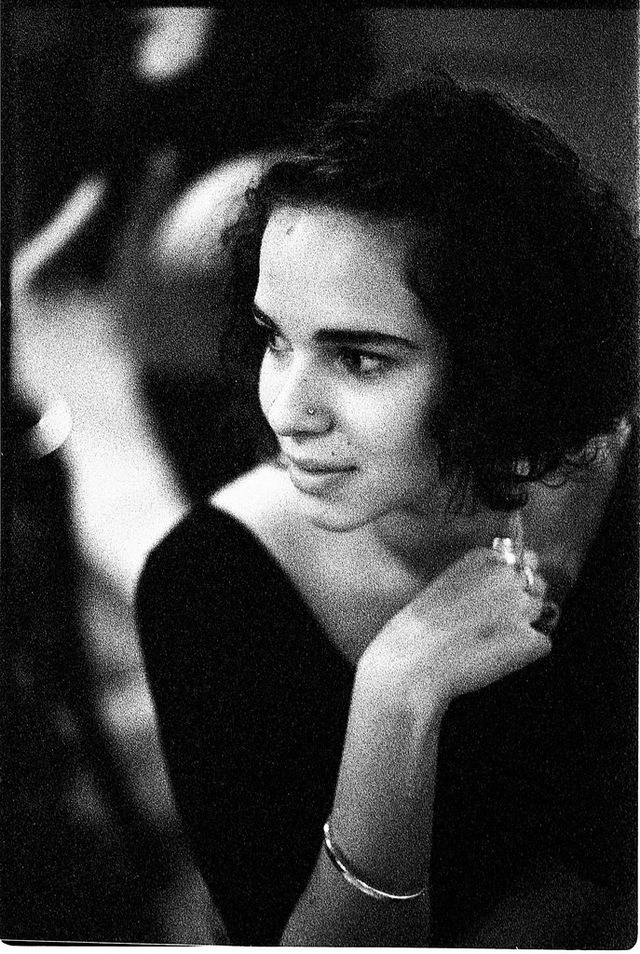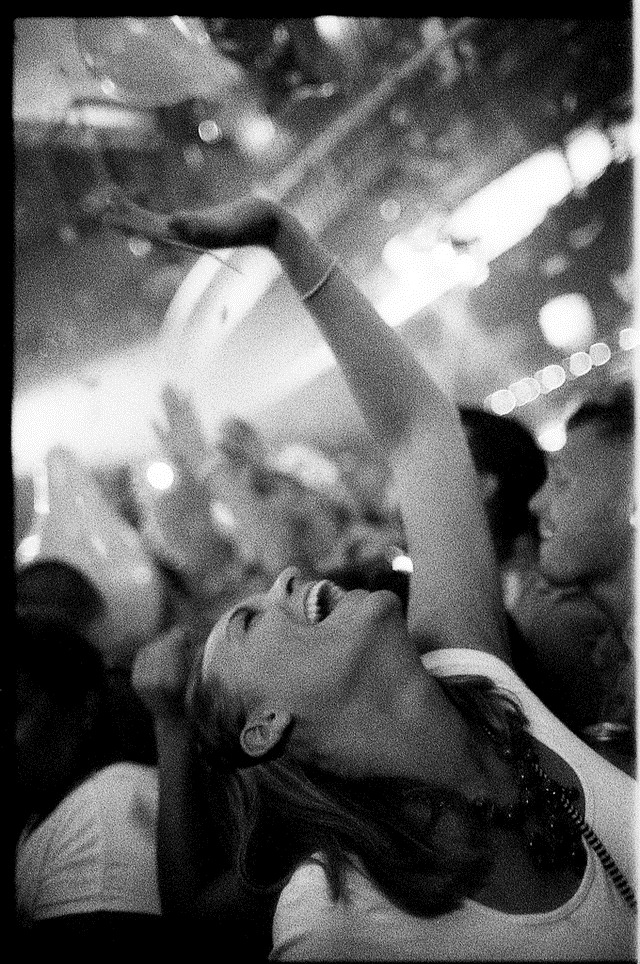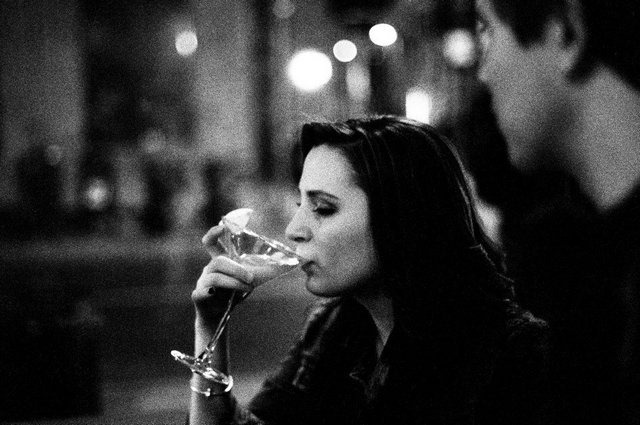 Johnny Martyr is a passionate American photographer who is known for shooting black and white photographs on 35mm film cameras. While most photographers consciously avoid taking photos in low light conditions without the help of flashguns or fancy lighting equipment, this photographer has joyously embraced the use of available light to capture his subjects.
When he sent in his latest series of images, he wrote about how he was inspired by historic war photography "with its rich contrast and palpable grain," and how taking photographs of attractive women could be akin to going to war. Now, this naturally raised a few questions in my mind, so I wrote back to him to learn a bit more about his love of film photography and also his thought process behind the series.
And this is what he had to say:
I believe film renders subjects with an organic and timeless feel.  In particular, I enjoy shooting candid moments without a flash so as not to interrupt scenes but also to achieve obvious and very palpable grain.  Film grain smooths details and allows line and shape to sort of punch through and simplify a portrait like a realistic sketch. I think this reduction of details and removal of color is part of the timelessness and universality of portraits rendered this way.  Shallow depth of field and the dark or black backgrounds of night photography further reduce detail/context and emphasize the beauty of the subject.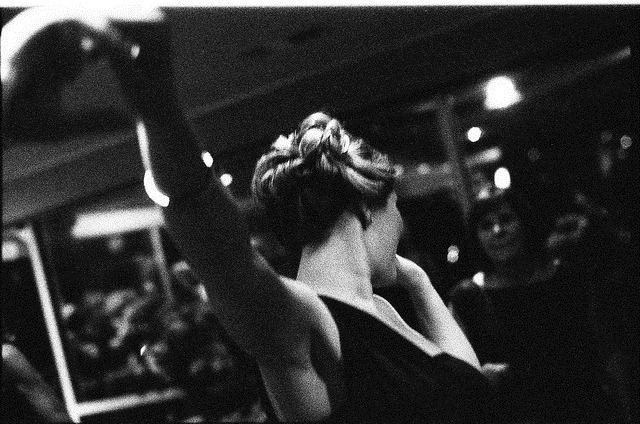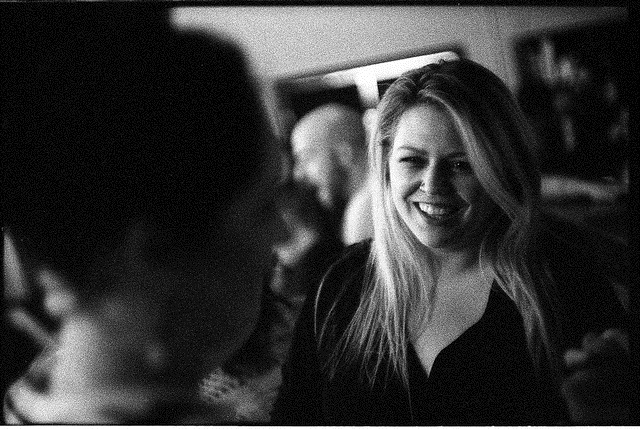 I carry a camera with me nearly everywhere and am constantly vigilant for alignment of form, moment and light, be it an important political event to simply hanging out with friends.

On the war/beautiful women comparison, taking candid photos of women is challenging because modern women tend to pose automatically in the presence of the camera, always out to control their image.  As a photojournalist, I have to of course take their input into account but also find something more, something deeper and more natural than contrived conventional forms.  So maybe not as challenging as real war photojournalism but I am really inspired by the rhythms that I imagine film photographers in war must have had to get into to operate a manual film camera rapidly, get great photos, and evade gunfire!
Johnny Martyr lives and works in the East Coast region, and has been a photographer for more than 10 years now. He has photographed many notable political figures, and has had his images published in many reputed magazines and websites. You can visit his website, Flickr galleries and blog to see more of his wonderful work.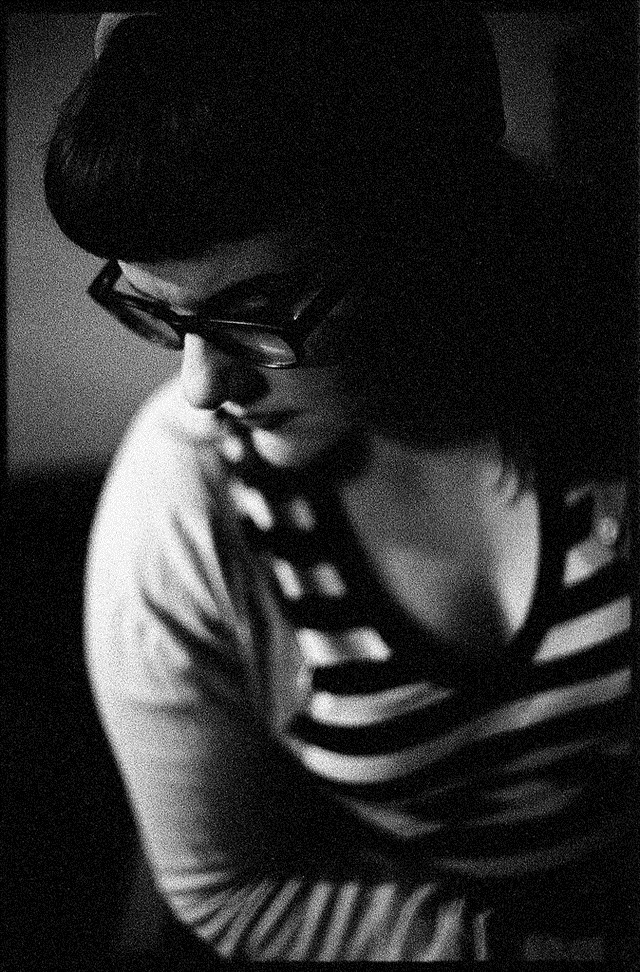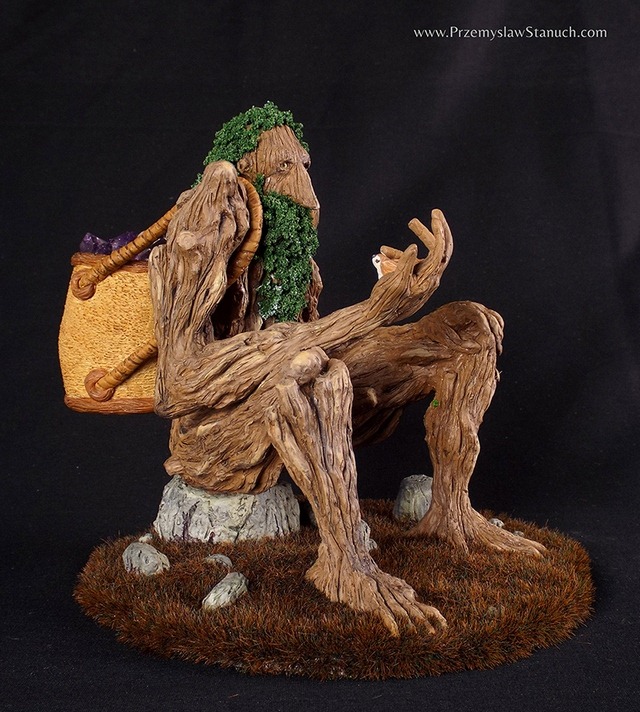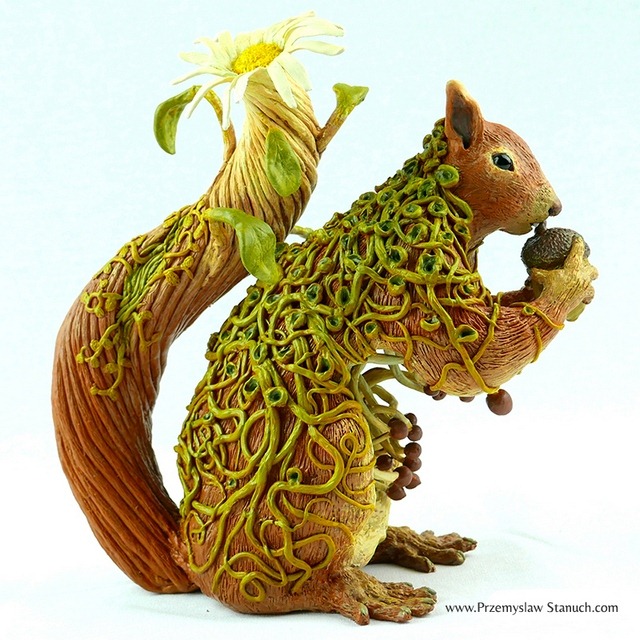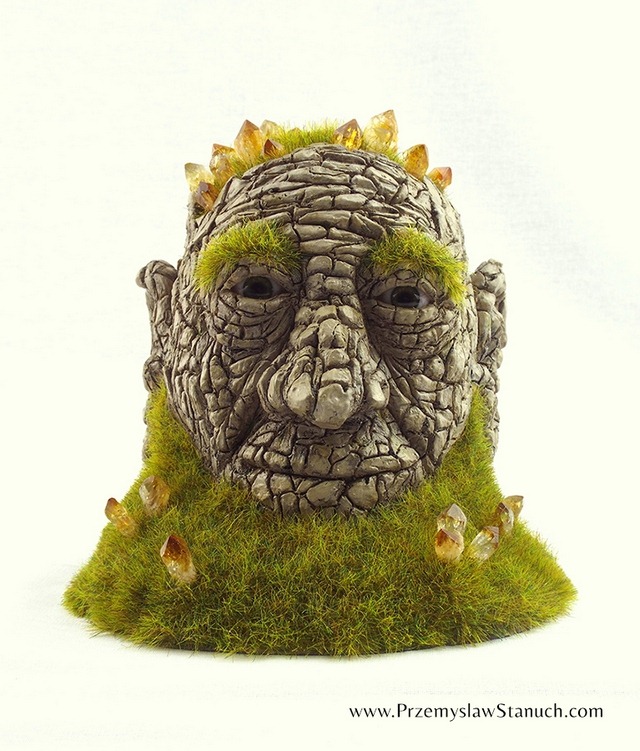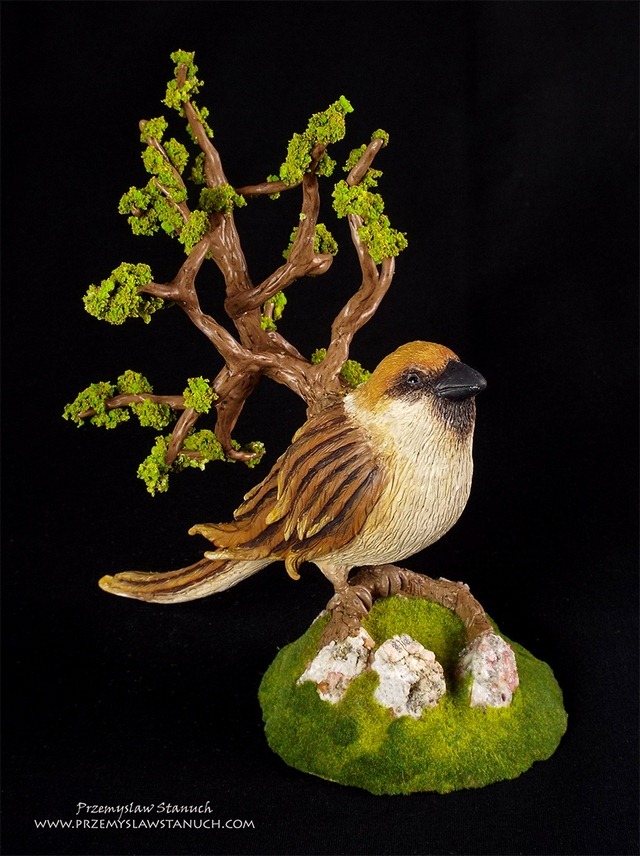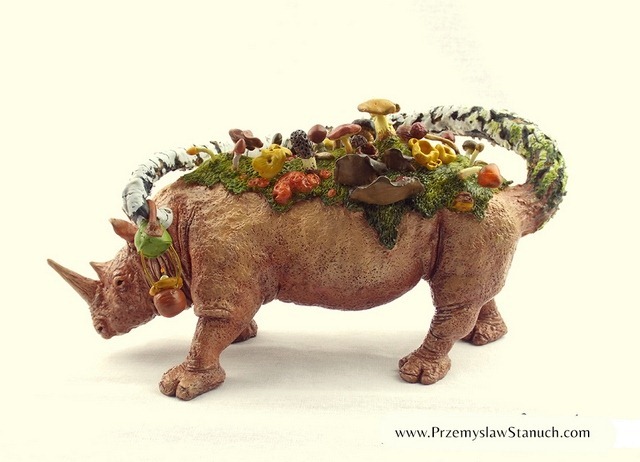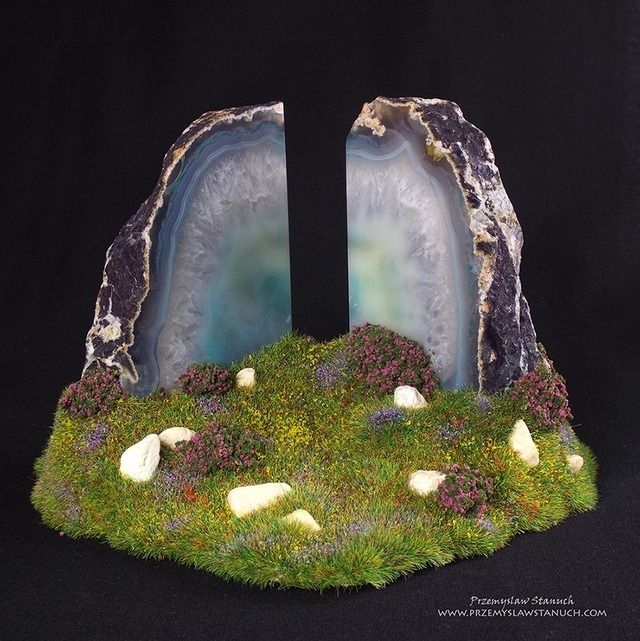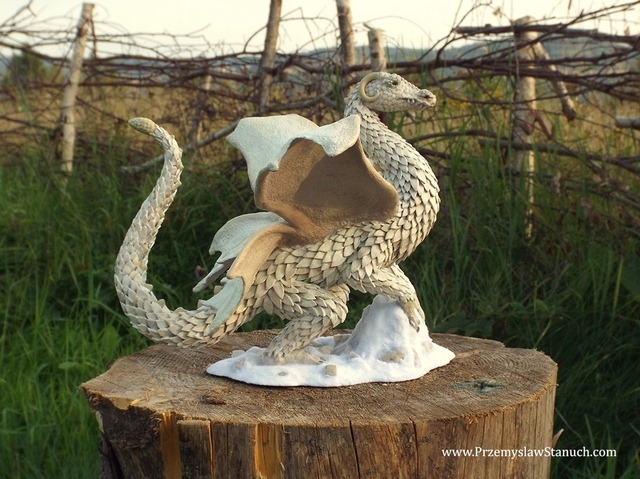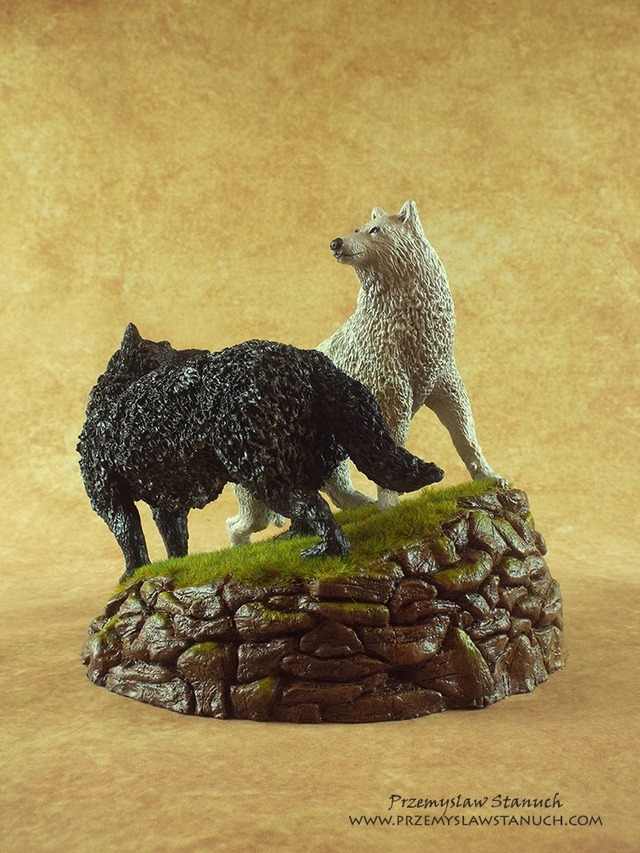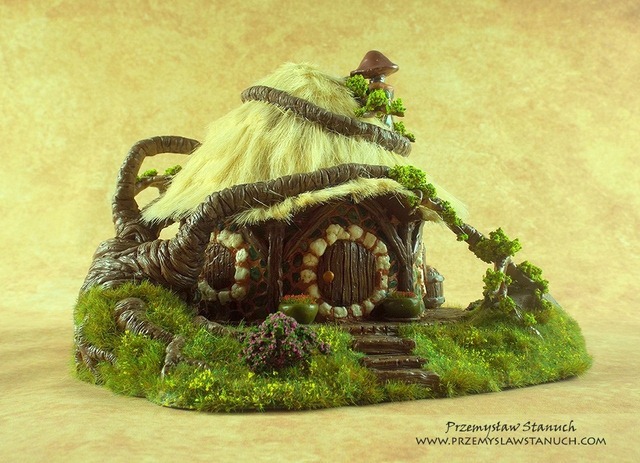 Przemyslaw Stanuch is a young Polish artist who makes makes charming sculptures of creatures taken straight out of the pages of a fantasy book. It's hard to believe when you look at his creations, but this self-taught 24 year old artist started to sculpt them only an year ago. He uses polymer clay and acrylic paint to mold and color his pieces.
Stanuch has a message behind most of his sculptures, and that is to show people the positive aspects of the world.
He says,
I want to draw the attention of people to the things like return to: nature, harmony, healthy food and living ,and most importantly the return to true roots of every human. My goal is to draw the viewer into a world full of magic, joy and happiness.
You can visit his website where you not only check out more sculptures but also order a custom piece of your own.
Scroll down to to see more images and to also watch a video of the artist sculpting one of his magical figurines.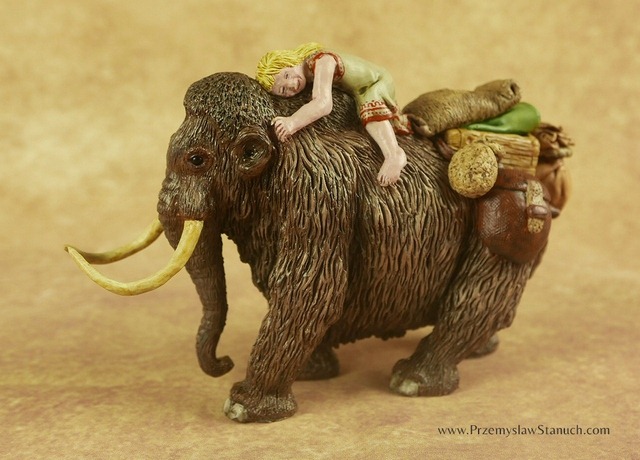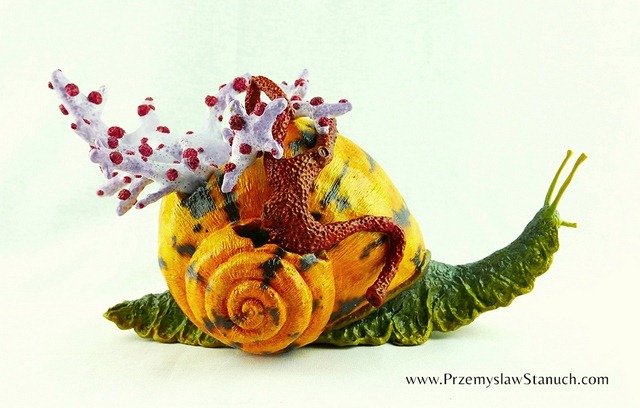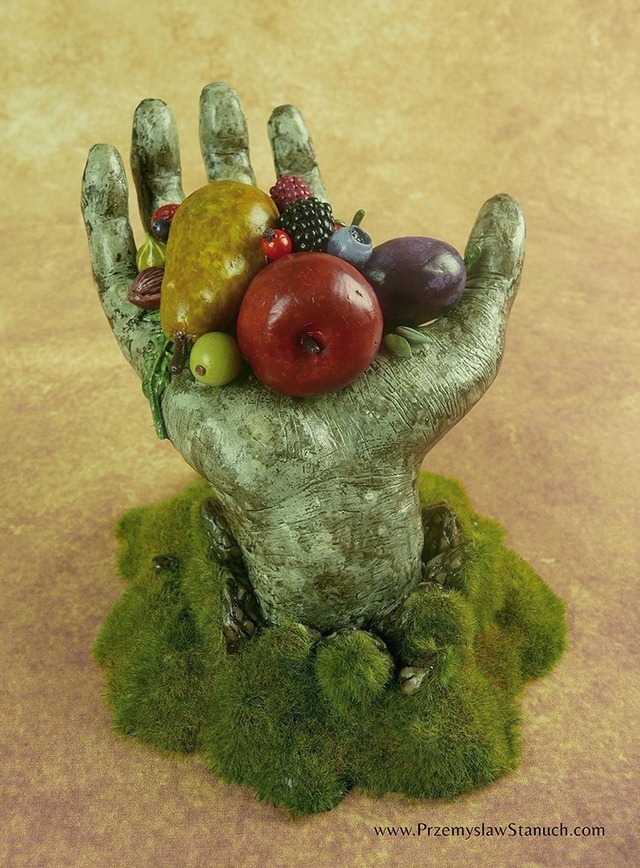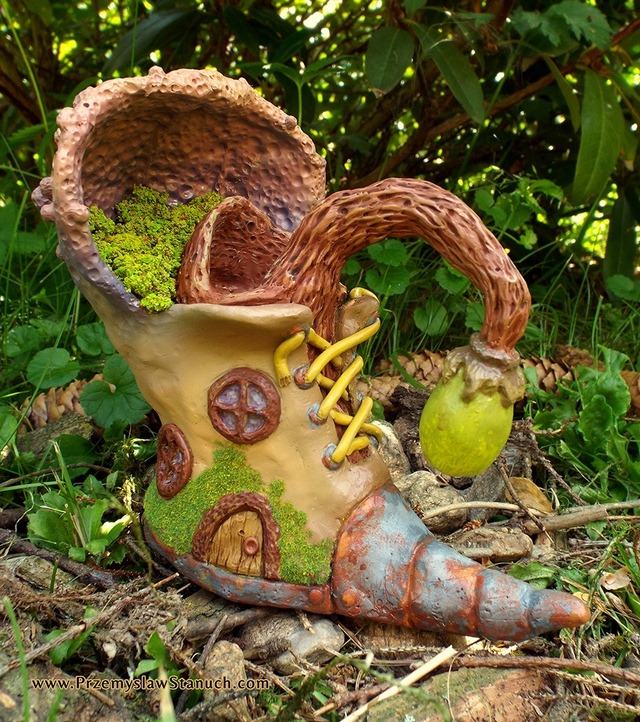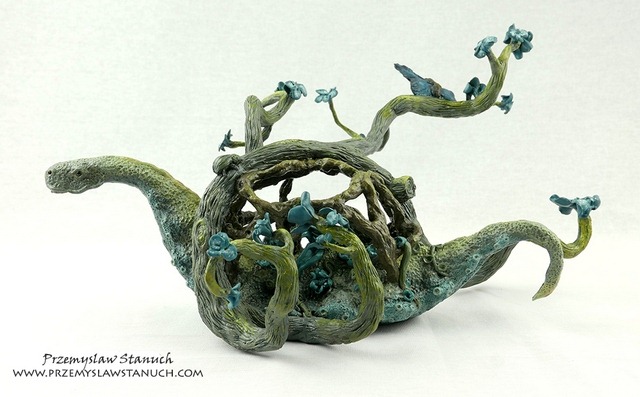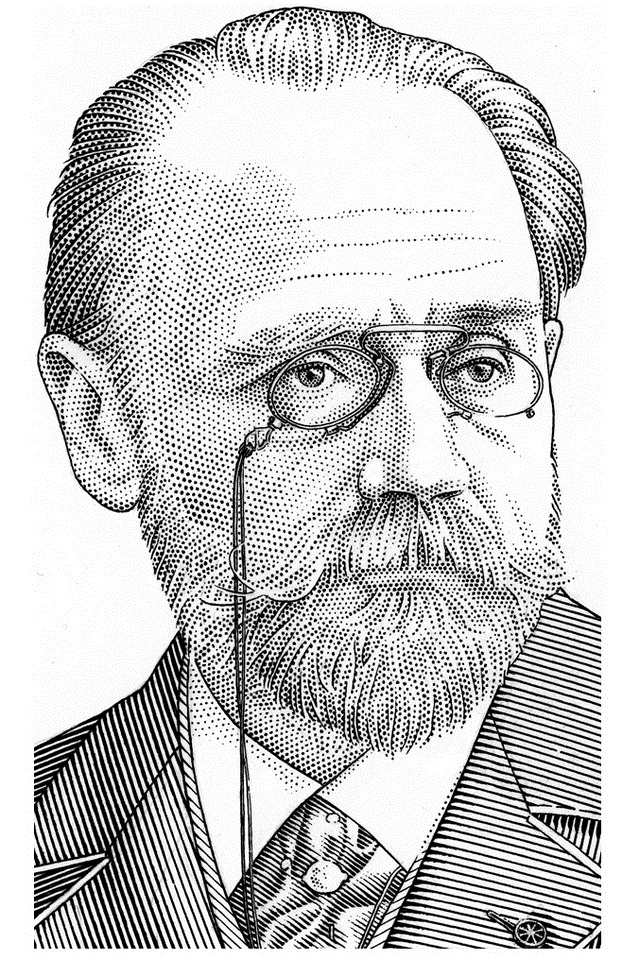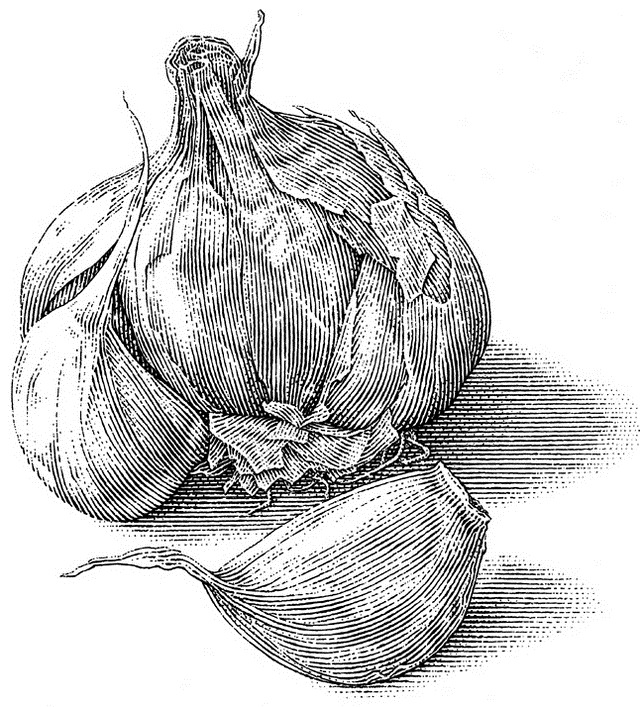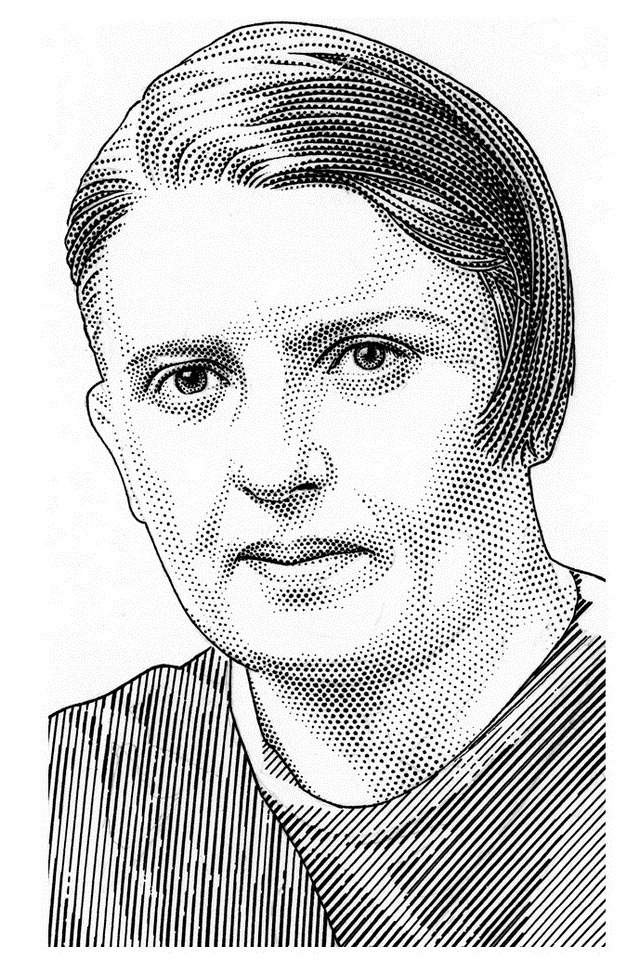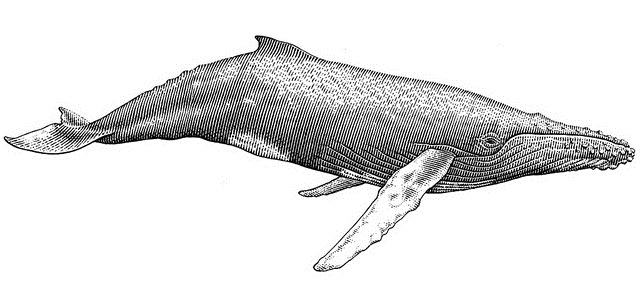 Freelance illustrator Leib Chigrin specializes in making his stipple illustrations using nothing more than pen and ink. He painstakingly uses dots and lines of varying thickness and shapes to bring his subjects to life on paper.
Leib Chigrin lives in Kyiv, Ukraine. You can find more of his works here and on his Behance gallery.
[via JazJaz Submissions]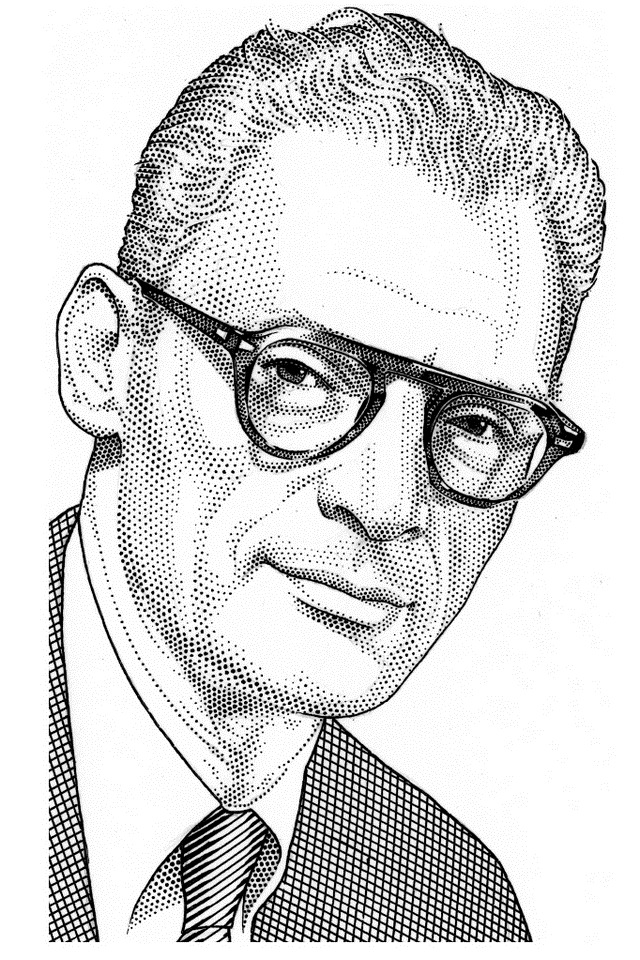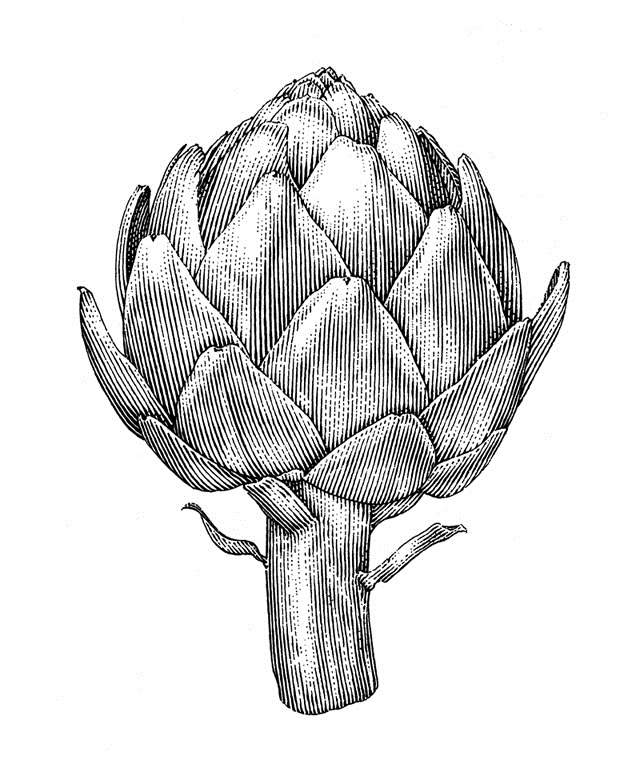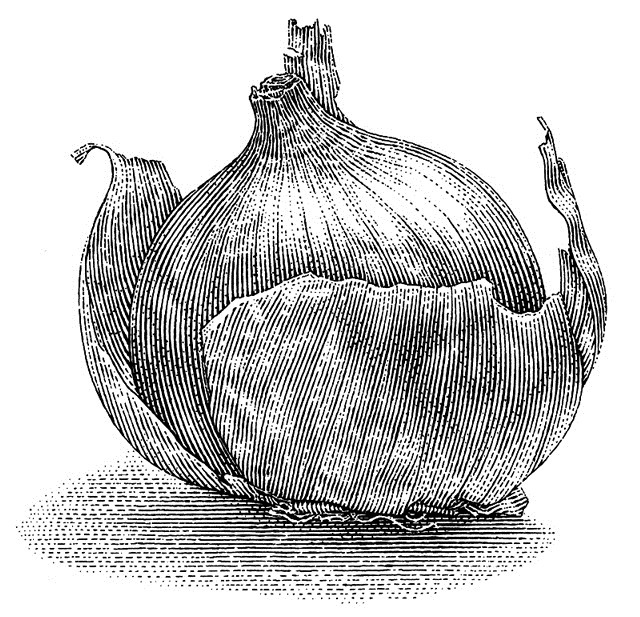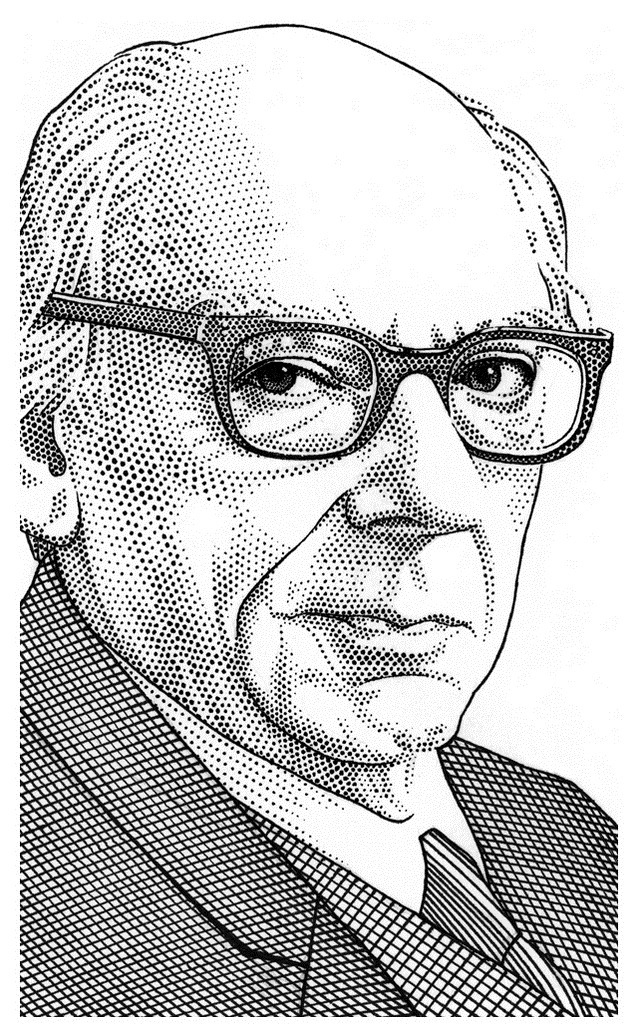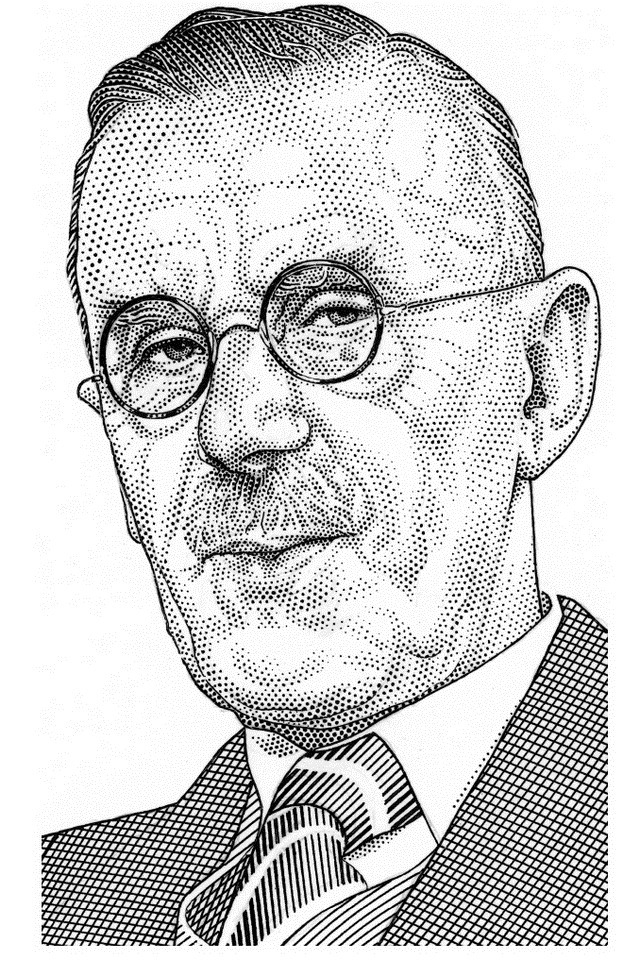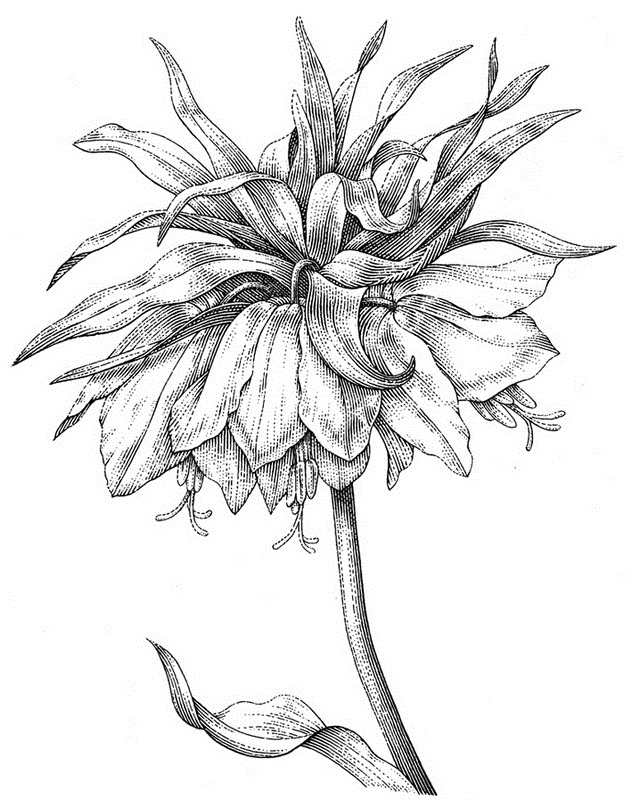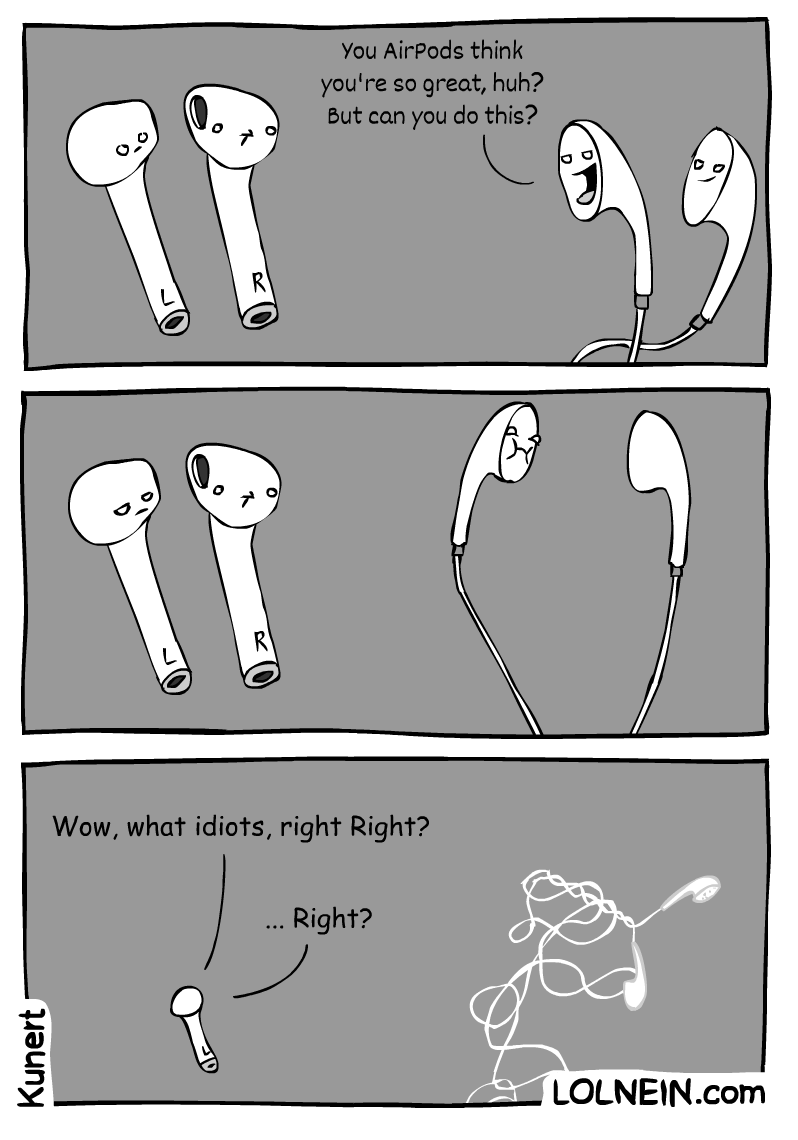 Hilarious LOLNEIN webcomic takes a swipe against both wired earphones and Apple's controversial new AirPods.
[via The Curious Brain]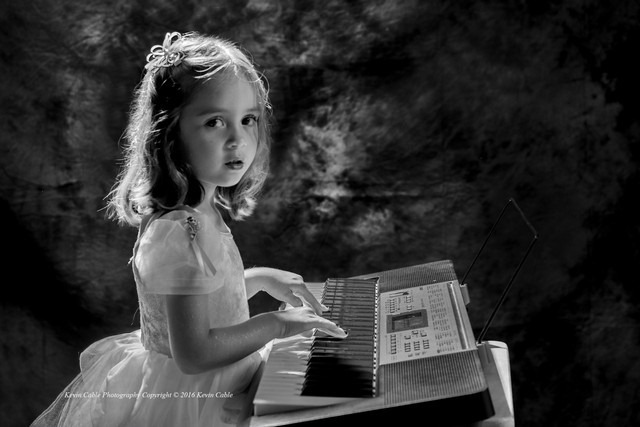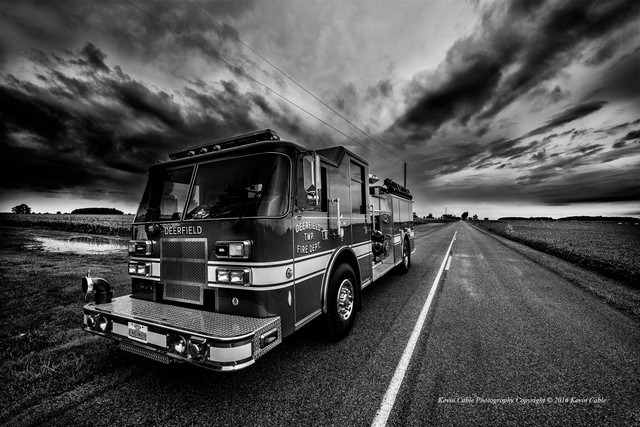 Some really impressive fine art photography by American photographer Kevin Cable. You can find more of his stunning black and white photography on his website and Tumblr blog.
(Submitted to the JazJaz tumblr)
Graphic designer and illustrator Amy Hamilton is well known for her "dream-like" portraits of beasts, both great and small. She uses both digital as well as traditional tools like graphite, gouache and ink to create her illustrations.
Hamilton is based in Kingston, Ontario, Canada, Her popular works have managed to garner her thousands of fans on Instagram and Facebook. You can buy prints of her artwork on Society6.
[Via Imgur]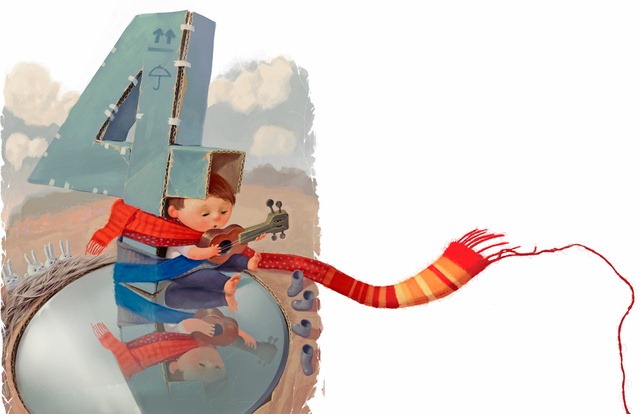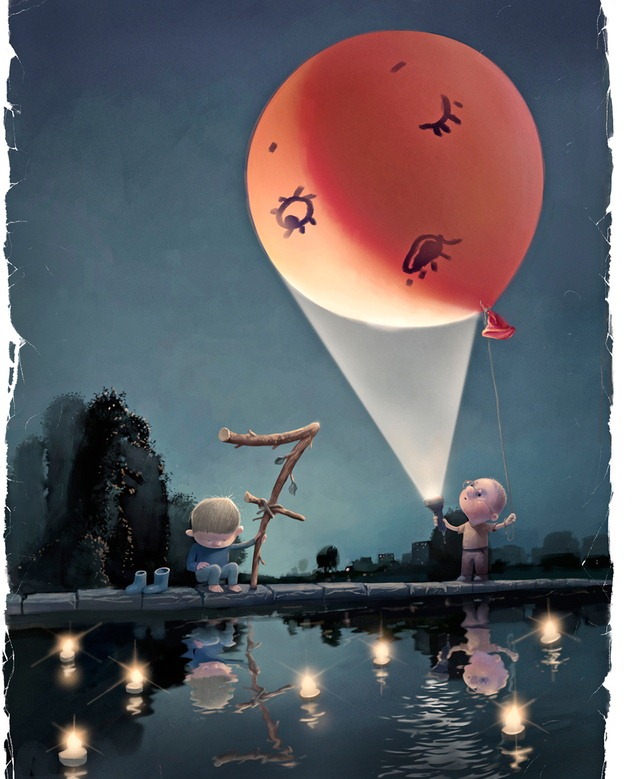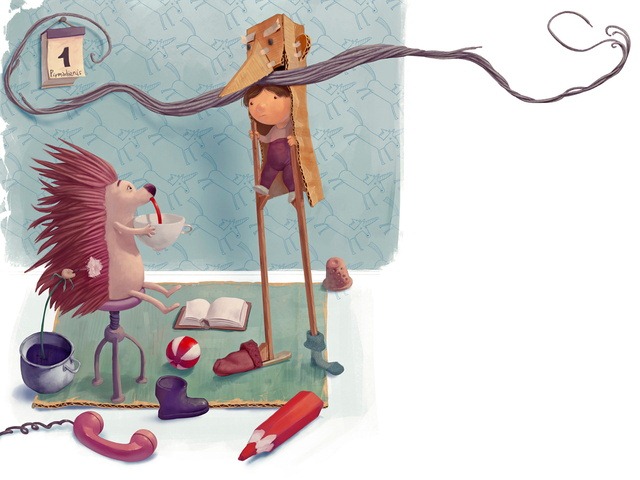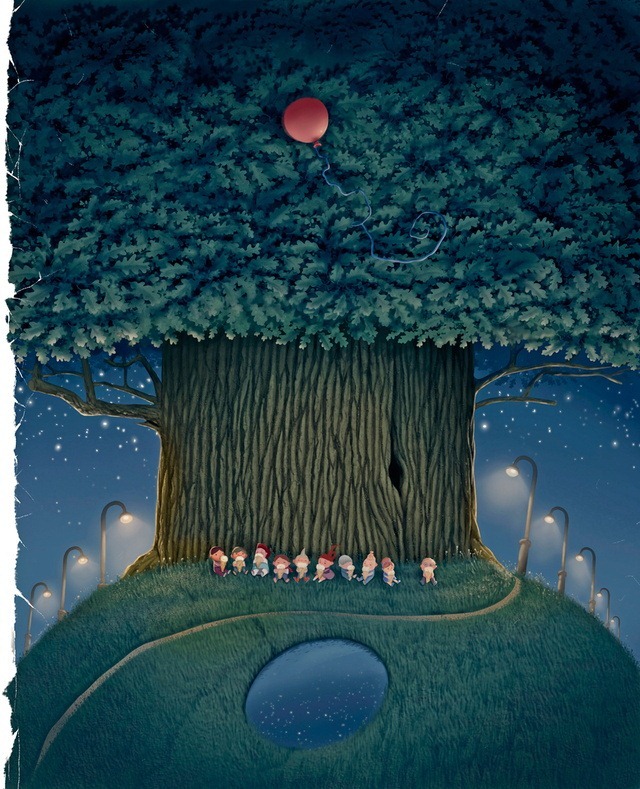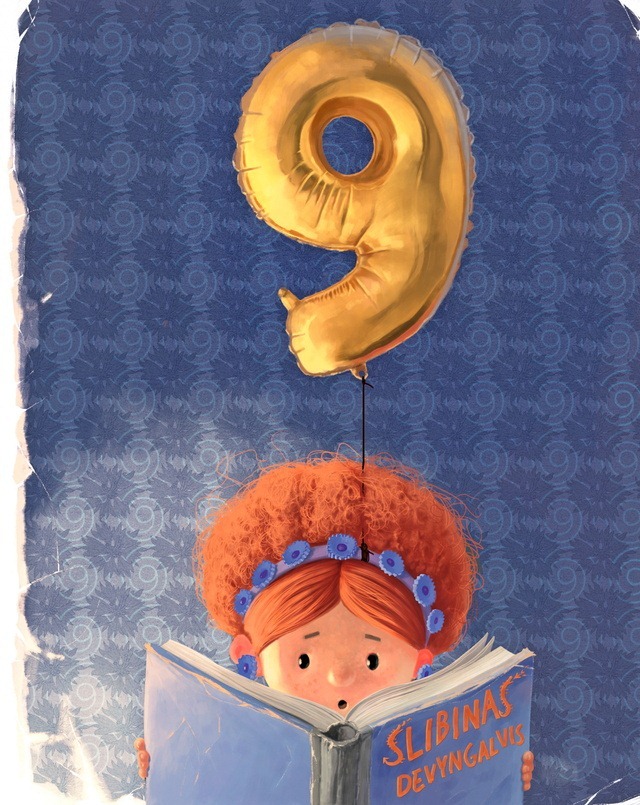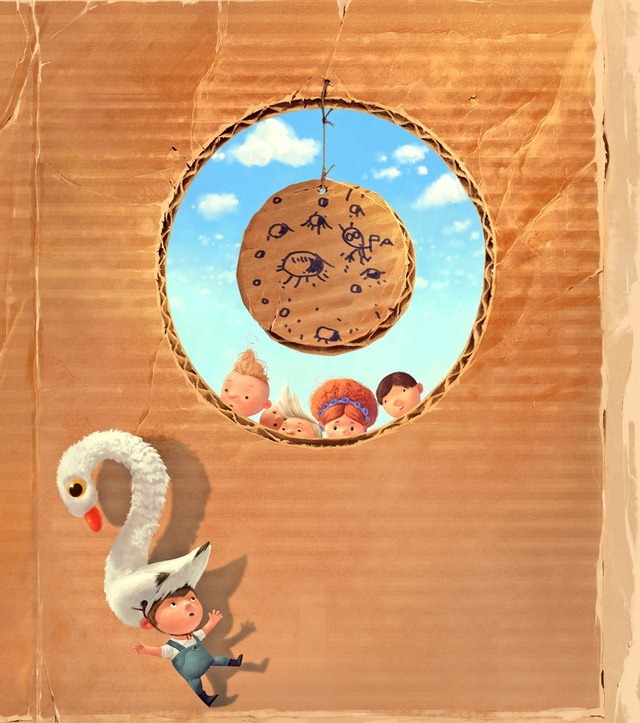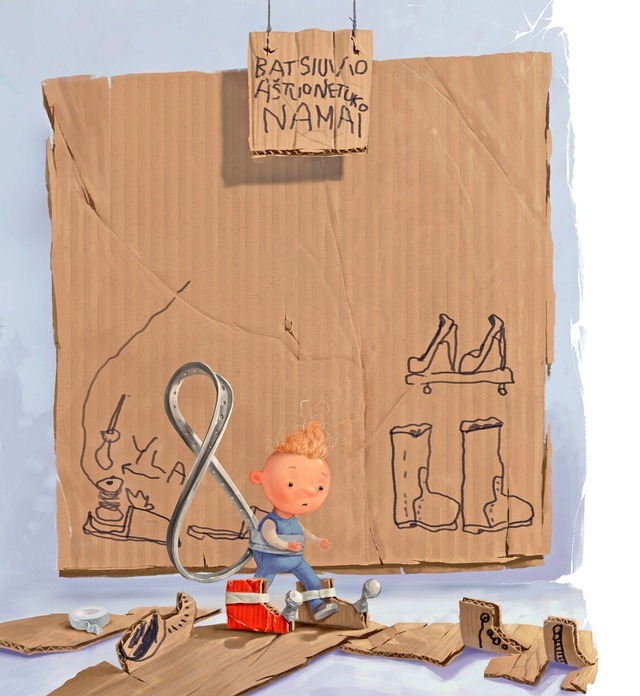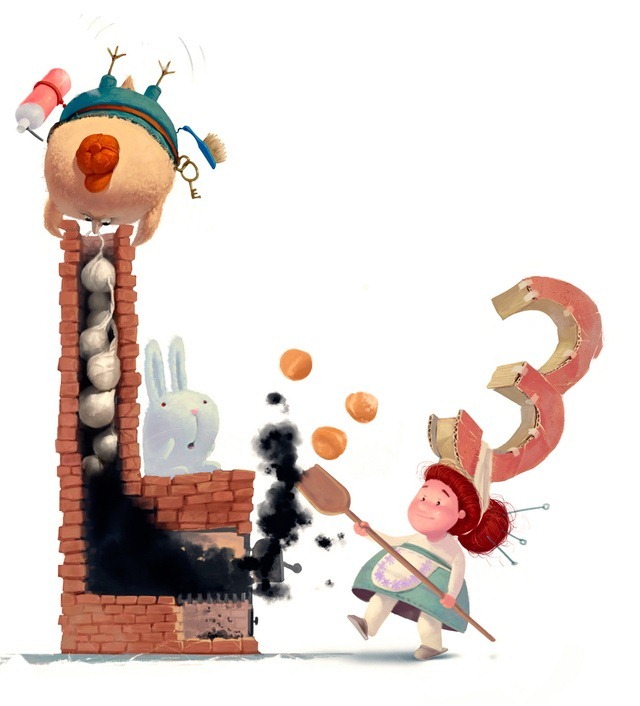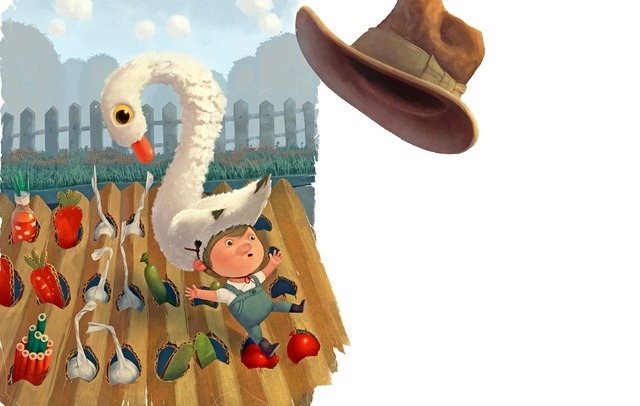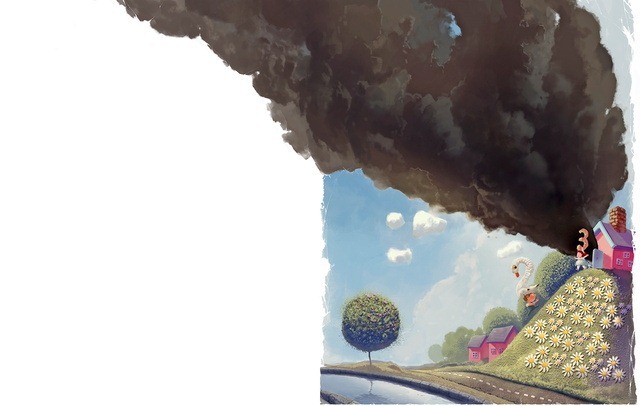 With colorful illustrations which seem ready to burst out of the pages of his children's book "Stories of Numbers", Lithuanian artist and illustrator Rimas Valeikis captures the vast imagination of kids who can create a world of their own, using sometimes nothing more than old cardboard boxes.
Valeikis studied at the Vilnius Academy Of Fine Arts and Stockholm Royal University College of Arts. He draws both real and digital illustrations, and mostly works on children's books.
You can check out more illustrations on his Behance profile, Instagram and website.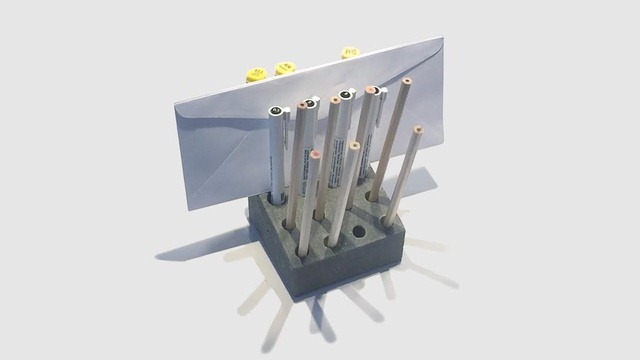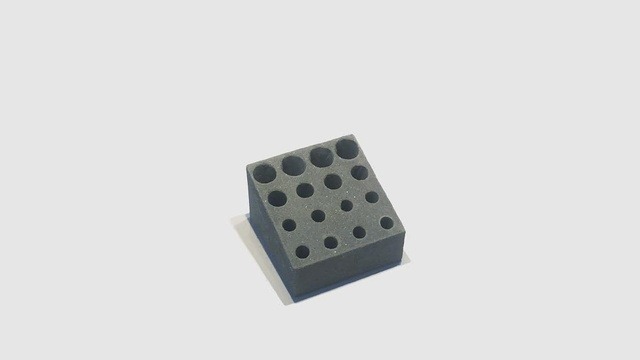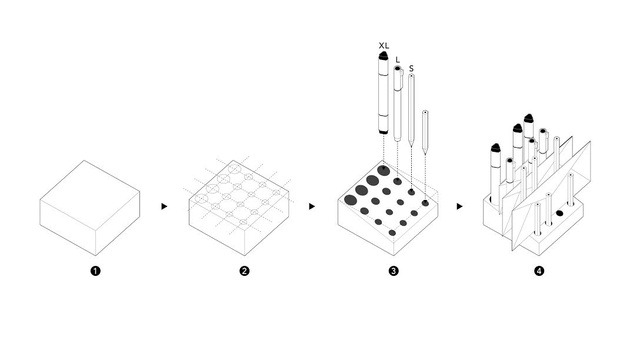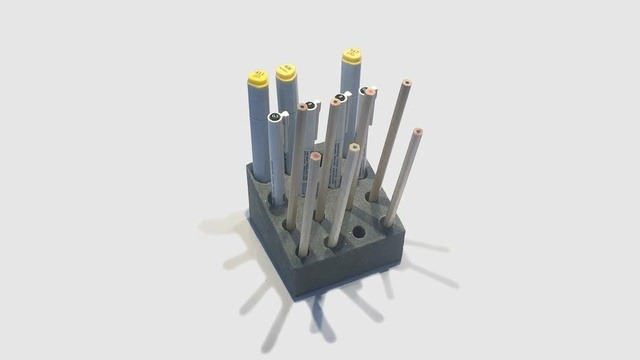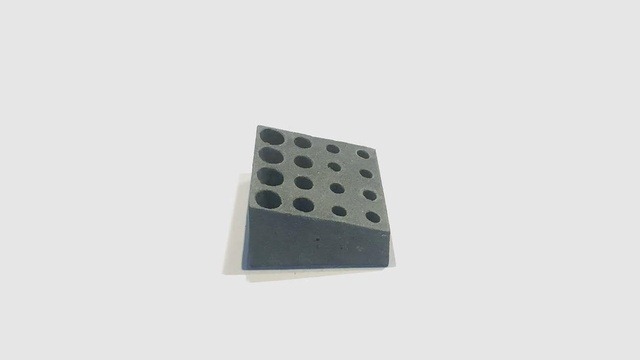 Jason Cheng, the founder and designer of DIY blog Chchch Design, sent in this short video on how to make your own pen and letter stand out of concrete. I just fell in love with its simple, yet elegant and functional nature.