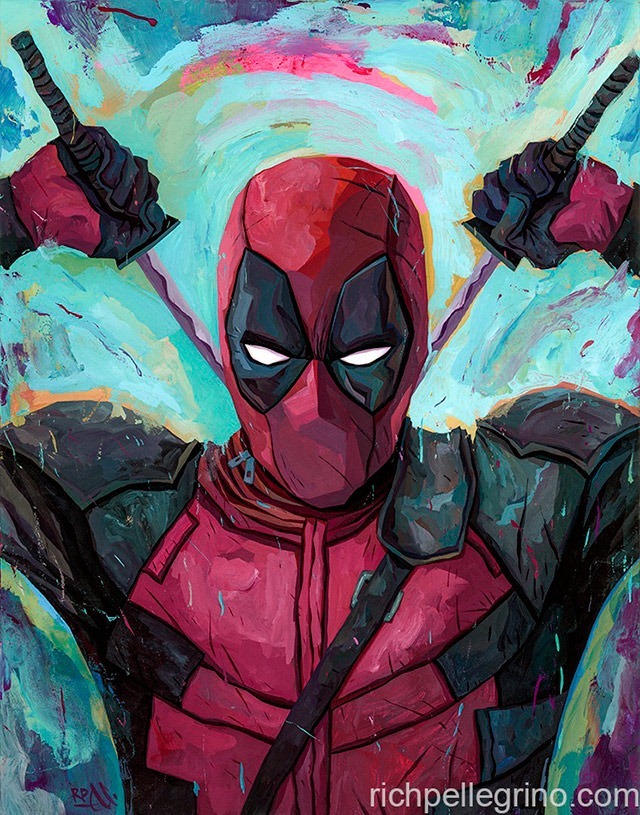 Deadpool fans rejoice! You can get your dirty hands on artist Rich Pellegrino's wickedly-awesome original painting "Merc' with a Mouth" for the price of $1,050.
If that's too expensive for you, fear not; I've got you covered. You can still buy 11" x 14" prints of the painting for $30. The prints are limited to a run of 100 and will come signed and numbered by the artist.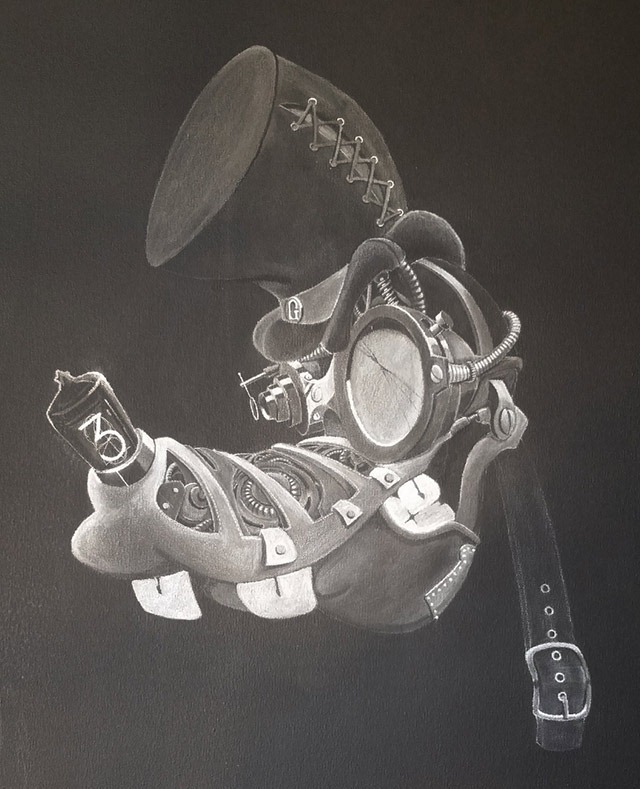 One of our favorite Disney characters gets the steampunk treatment in this white charcoal on black paint illustration by Brandon Holmes, an artist and designer based in Arizona, USA.
You can find more works of the artist on his site and Instagram.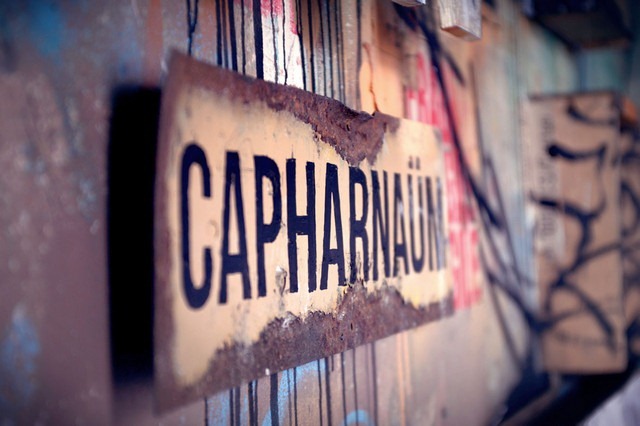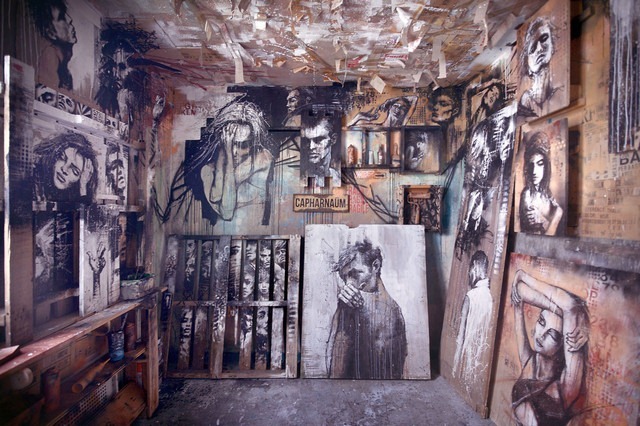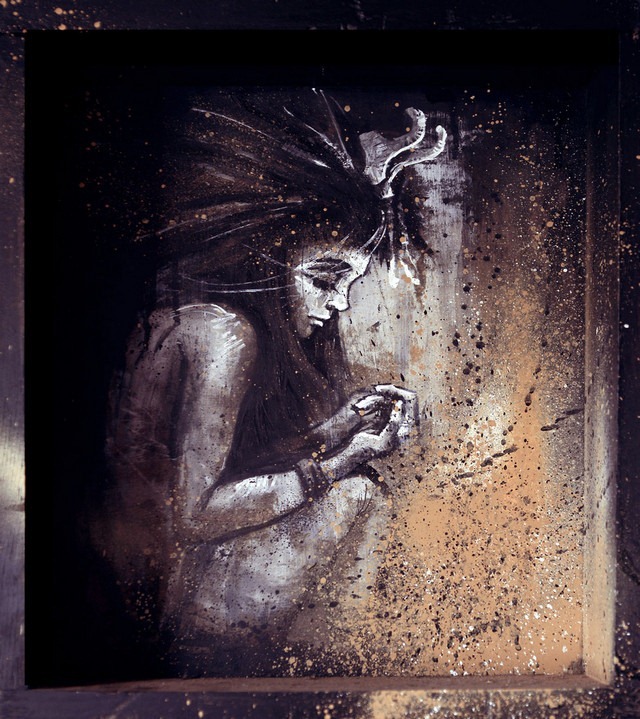 French artist GRAFFMATT created this piece titled 'CAPHARNAÜM' in one of the apartments in a derelict building marked for demolition. The work, which has been described as an artistic performance, filled the entire space of the apartment and was created using old pallets, shipping cardboard, acrylic and spray paint. The portraits strewn about the space symbolizes the now painful memories of the buildings tenants.
GRAFFMATT, whose real name is Matthieu Laine, grew up in Chambéry, Savoy. Though a degree holder in graphic design and video from La Martiniere-Diderot art school in Lyon, the artist says that painting is his full-time occupation.
You can check out more of his works on his website, and also follow him on Facebook /Twitter.
Click here to see more more images after the jump.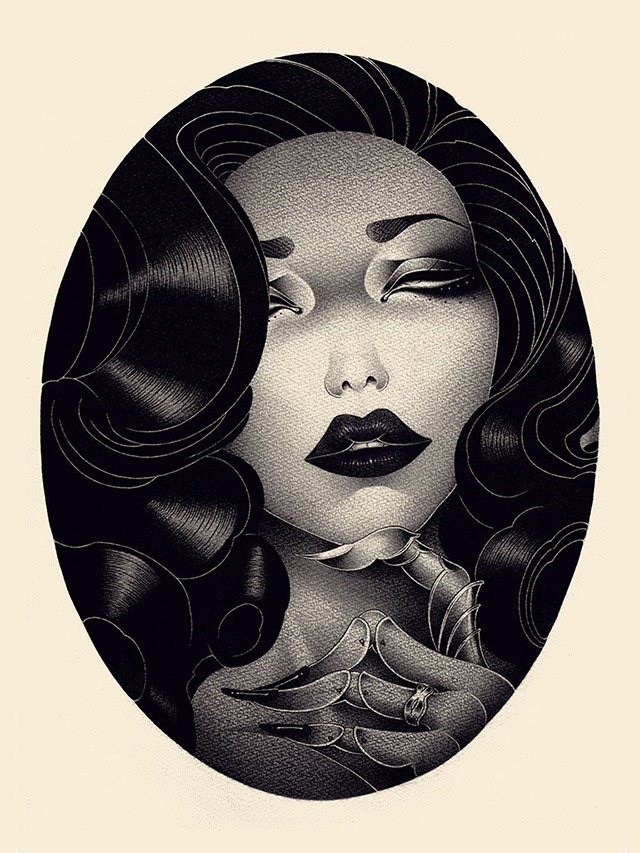 Japan-based artist ONEQ creates her gorgeous illustrations of sultry pin-up girls using traditional Japanese and American art styles. The People's Print Shop has currently released 18" x 24" giclee prints of "Waiting", one of her latest artworks.
Limited to a run of 100, the prints will come signed and numbered by the artist. The prints are priced at $39.95 each.
And what if they cried out in pain while being ruthlessly cut down? Would we then be more sympathetic to their plight?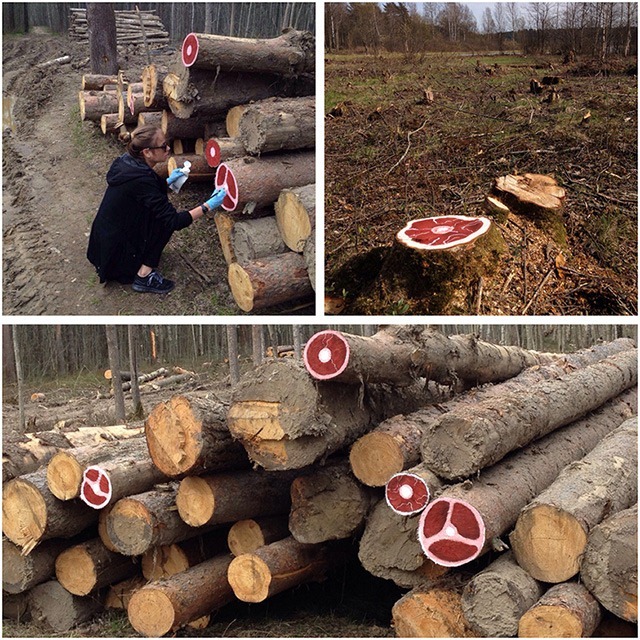 After a local land developer illegally cut down hundreds of trees in the forests of Kavgolovo in Leningrad, Russia, artist Yeka Haski started the 'Tree Ossobuko' project to attract more attention to the felling. The artist painted the stumps of some of the felled trees to make them resemble shanks of meat, to drive home the point that "murder without blood and cries is still a murder."
Haski is a character designer and illustrator living in Saint Petersburg, Russia. You can check out more of her works at her site and Behance.
[via Lustik]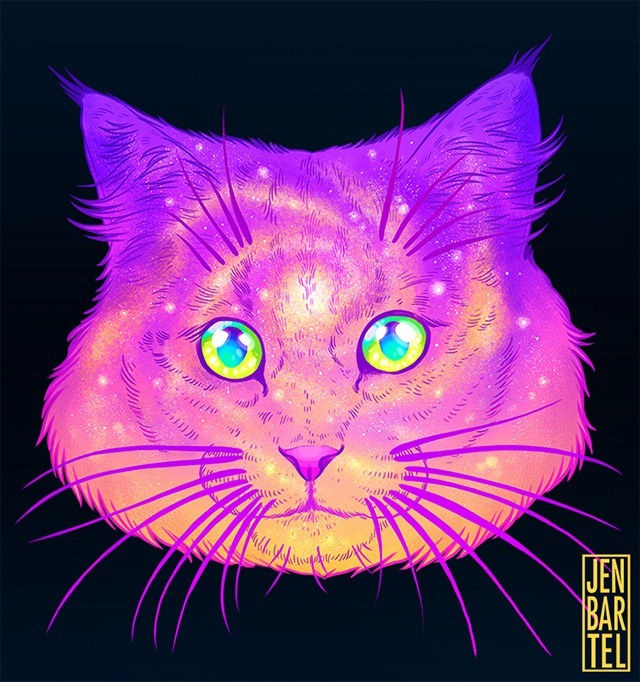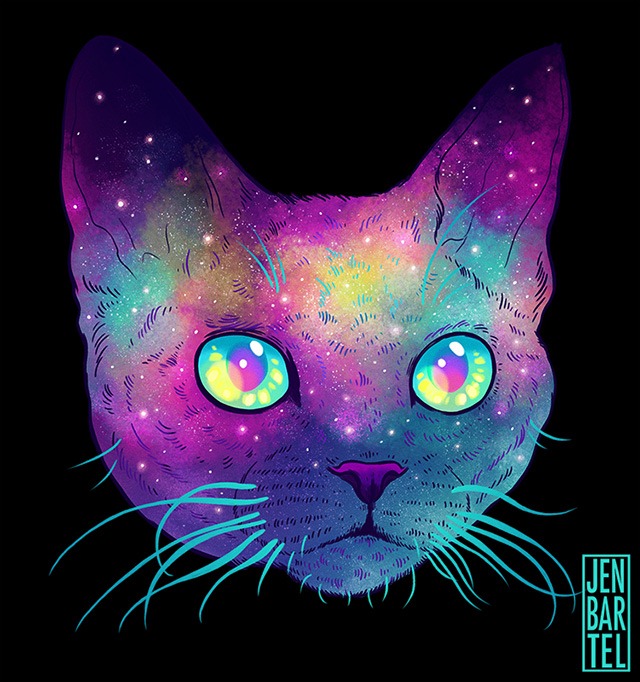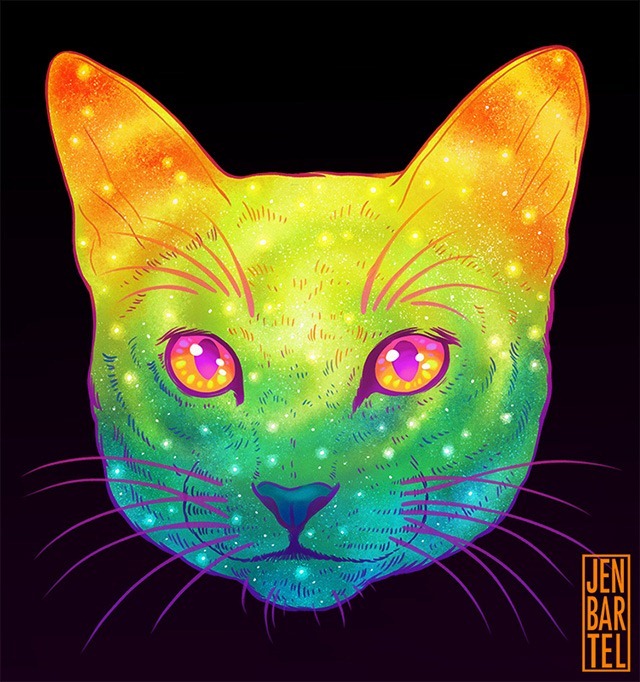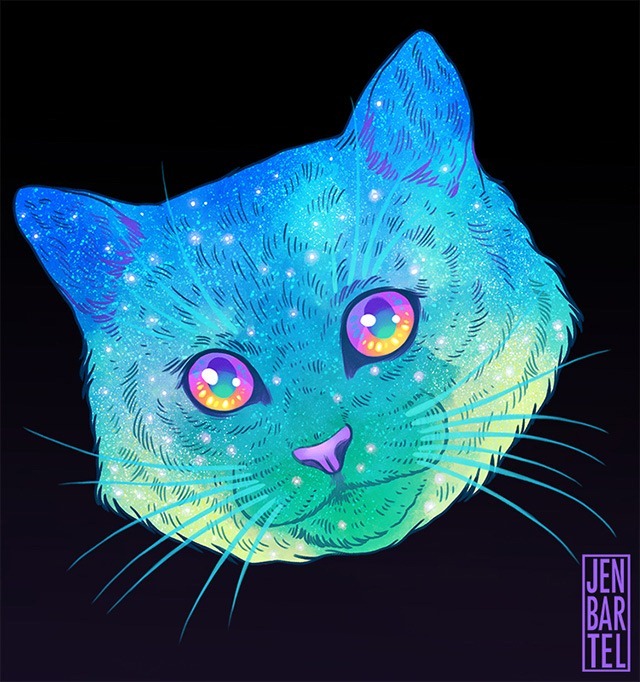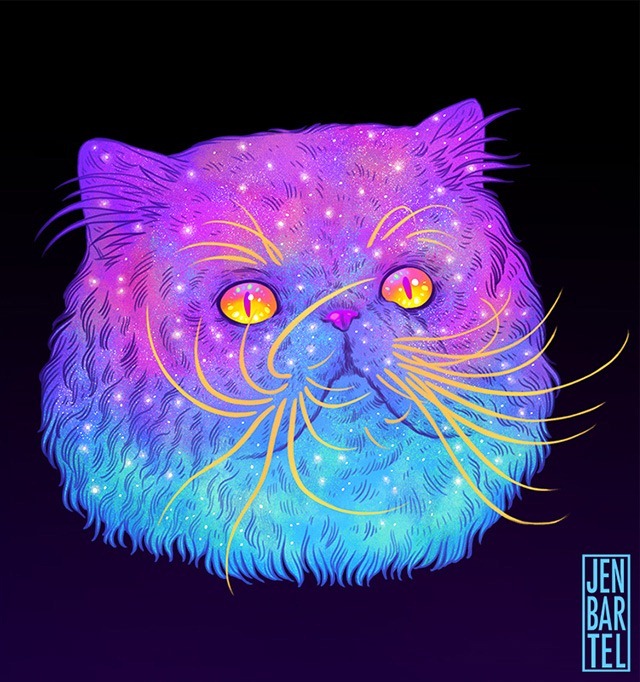 Quick: What's better than cute, multicolored cats? That's right, multicolored cats from outer space! Minneapolis-based illustrator Jen Bartel's awesome little project "Galactic Cats" features cosmic kitties, whose disembodied heads seem to be lit up by the glow of numerous galaxies within.
The prints of the illustrations are currently available at her inPRNT online shop.
You can find more of the artist's works at her site, Tumblr and Instagram.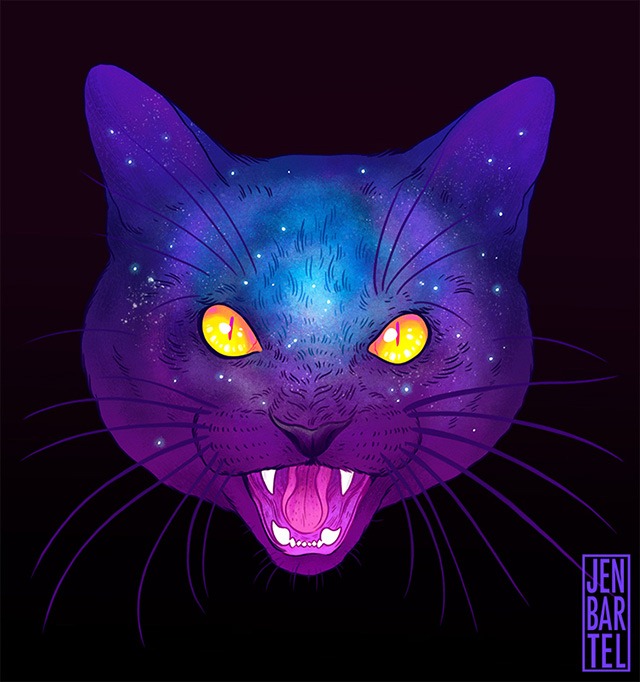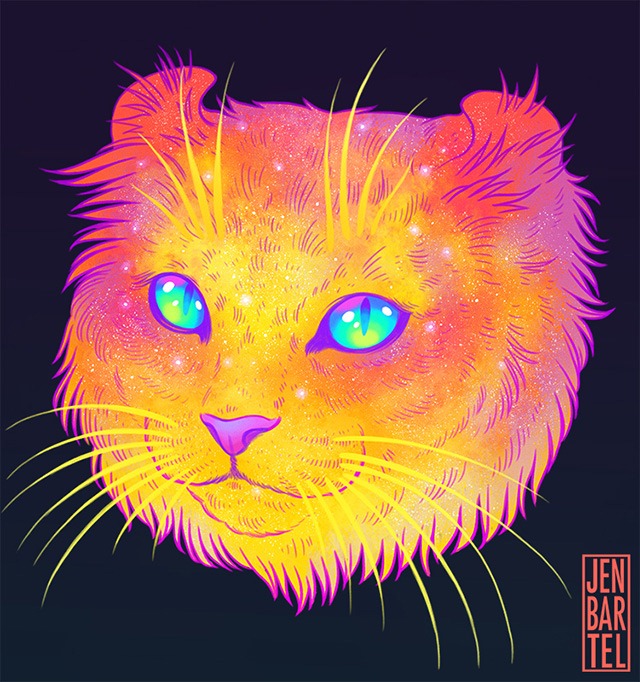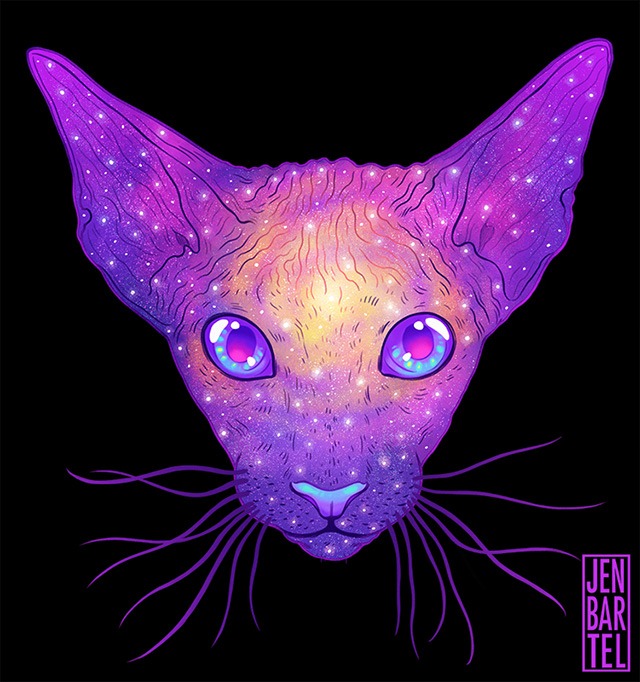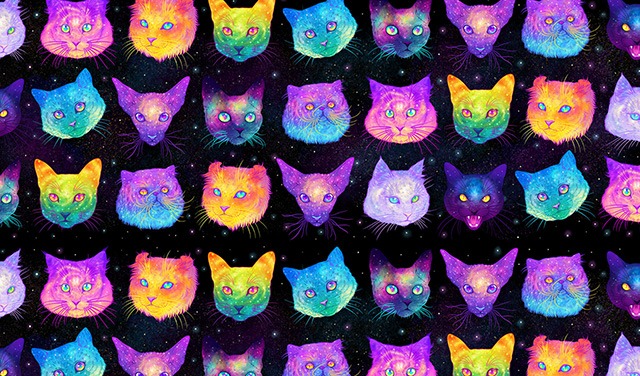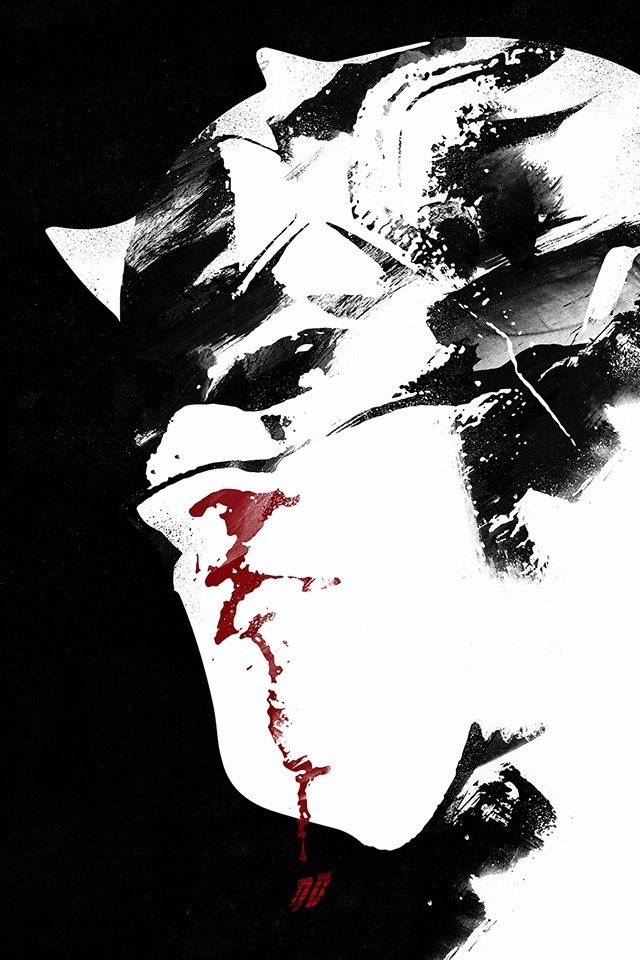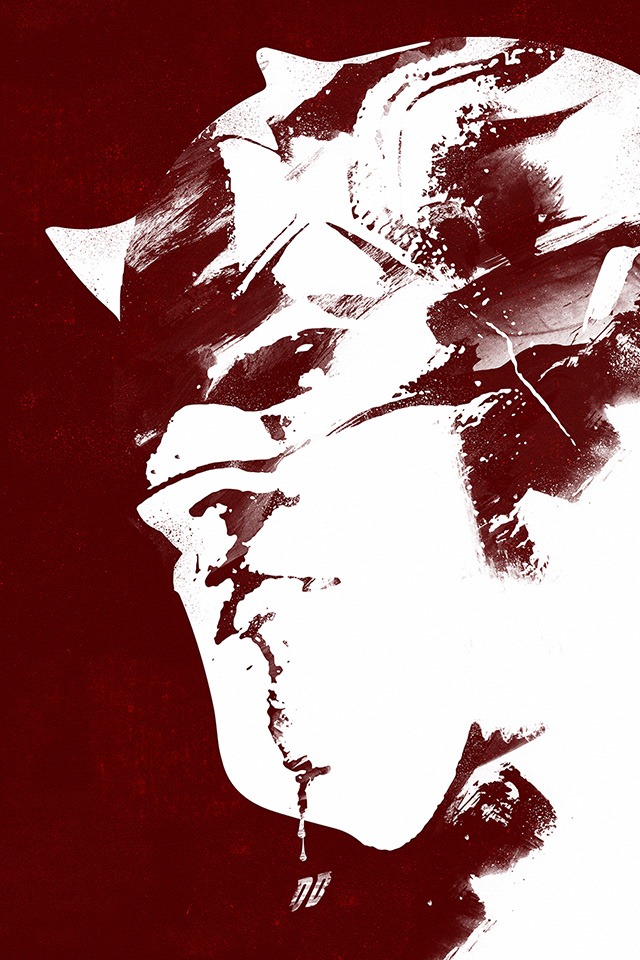 A terrific pair of posters based on the gritty new Netflix series, by illustrator duo 'I AM CRIME'. You can see more of their pop culture-themed artwork on their Tumblr and Instagram feed. Prints of select illustrations are available at shop at Society6.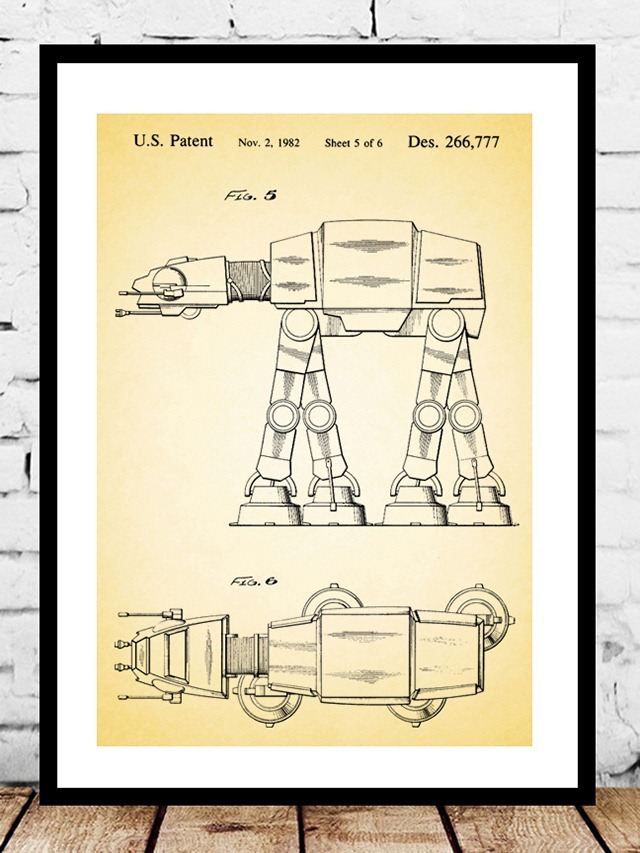 Imperial AT-AT Walker Toy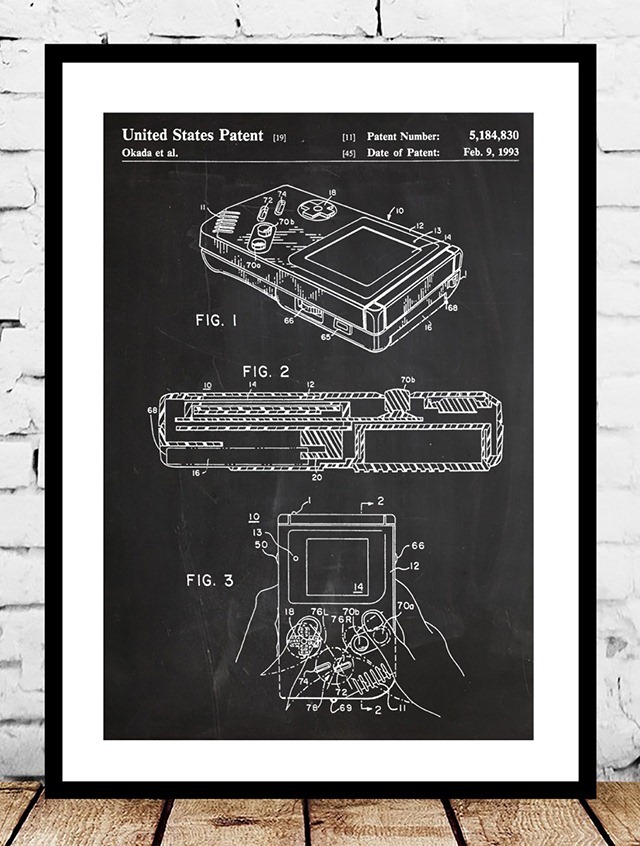 Nintendo Gameboy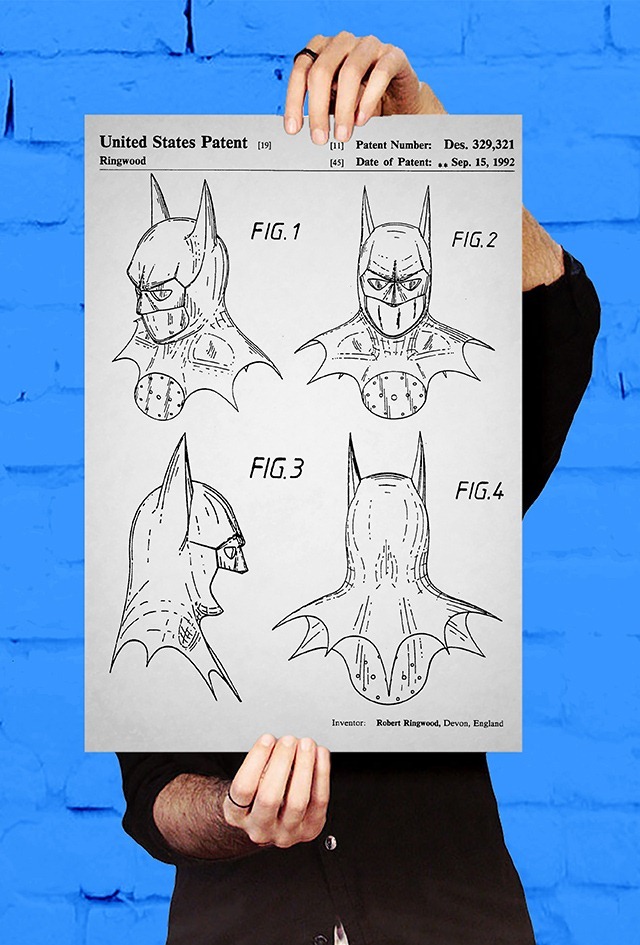 Batman's Cowl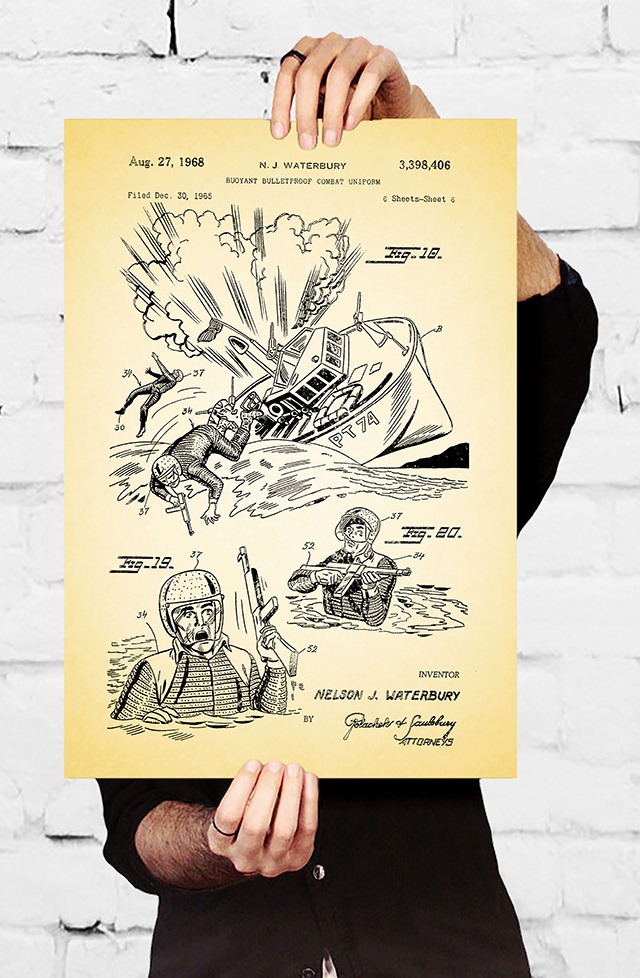 Buoyant Bulletproof Combat Uniform by N. J. Waterbury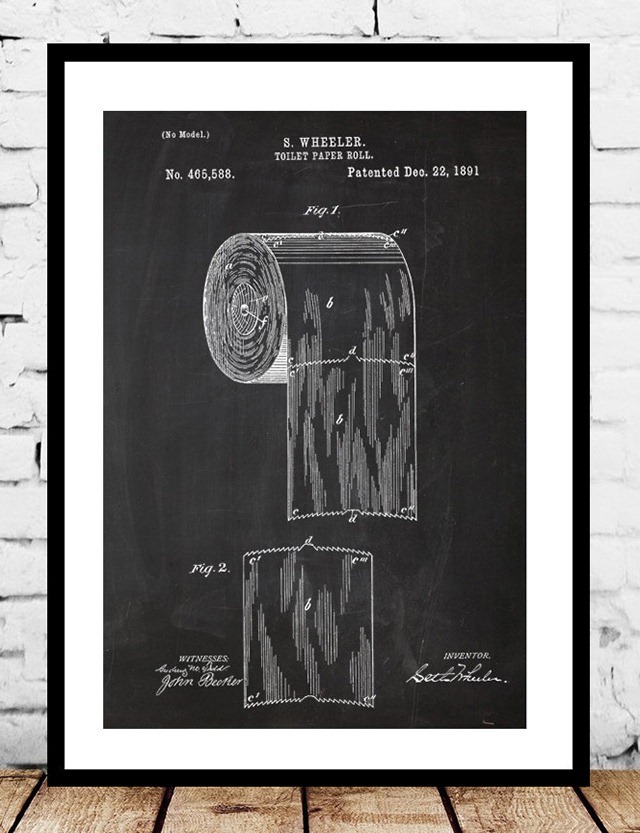 Toilet Paper Roll
Jason Stanley digitally cleans up and enhances vintage patents from over the past 200 years, and turns them into stunning prints which we would love to hang on our walls. The patents, which he chooses to work on, run the gamut from those for common household items to action figures based on iconic movie characters.
The artist says that "his goal is to bring these inventions (that we have all grown to love and benefited from) back into everyday life in the form of art." 
Jason Stanley is based in Bowling Green, Kentucky. You can buy over 300 prints in many color and size options at his Esty shop.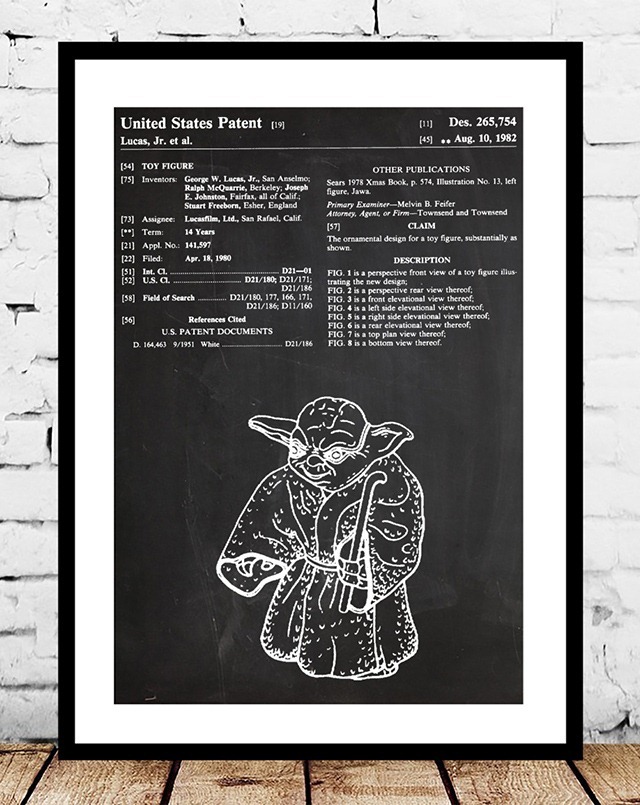 Yoda Action Figure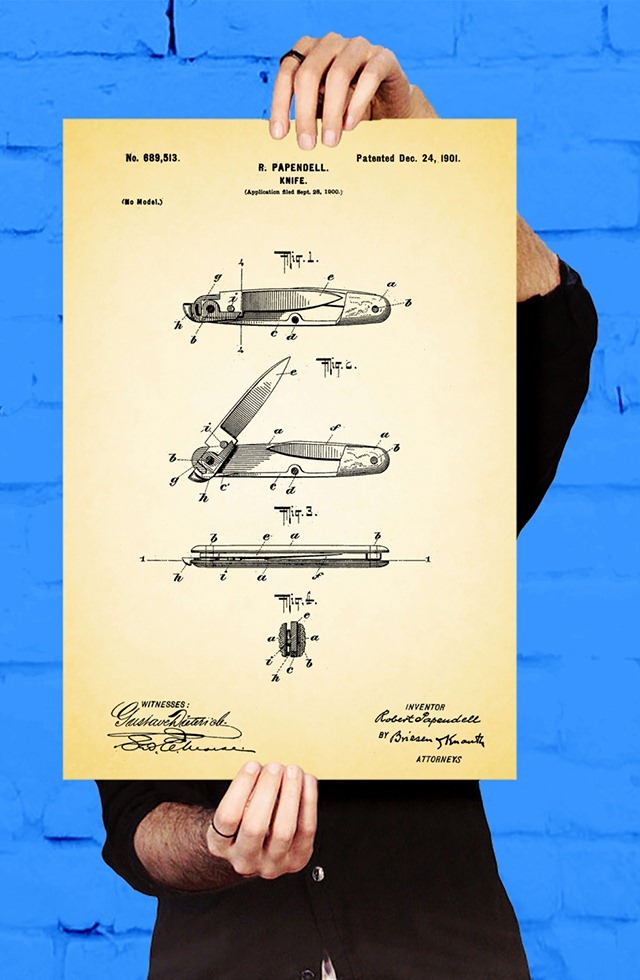 Pocketknife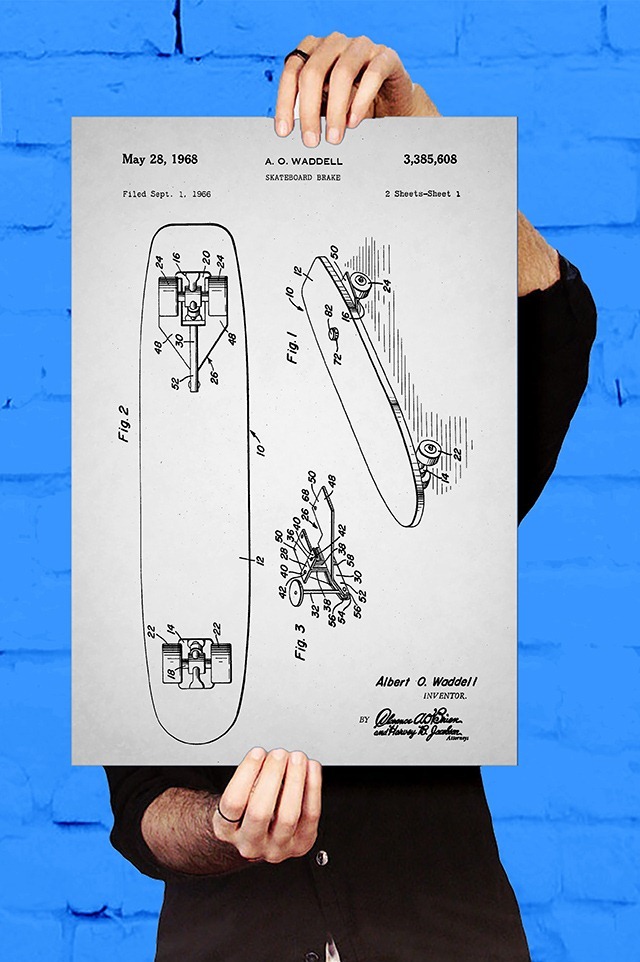 Skateboard Brake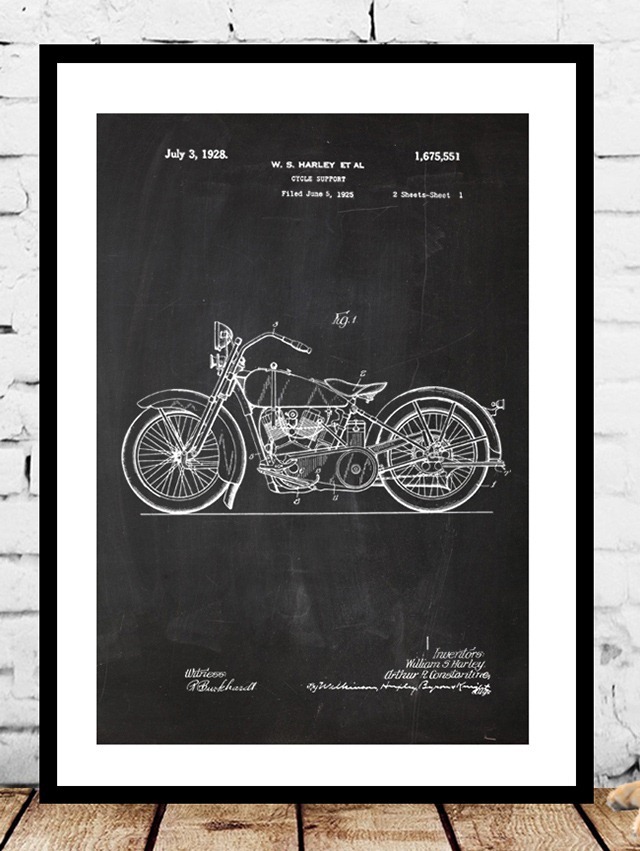 Harley Davidson Supports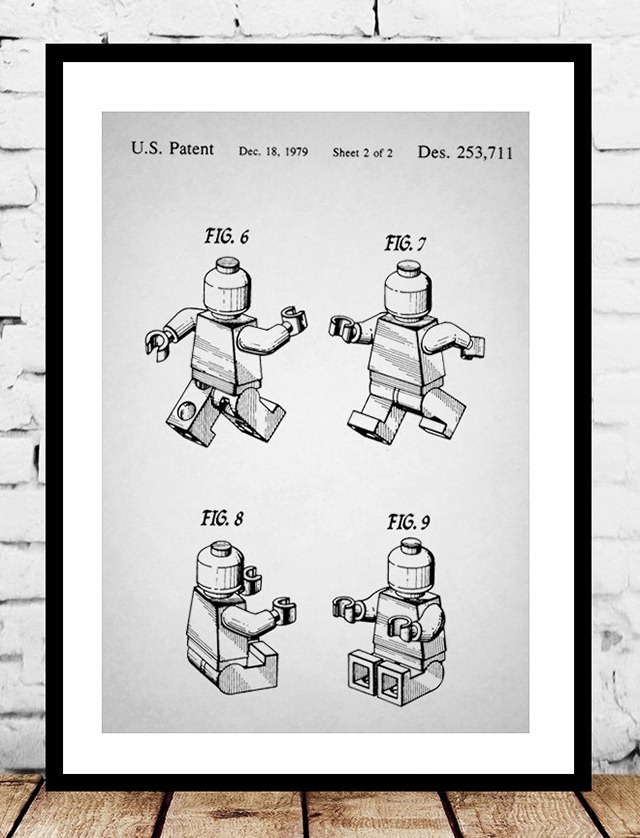 LEGO Man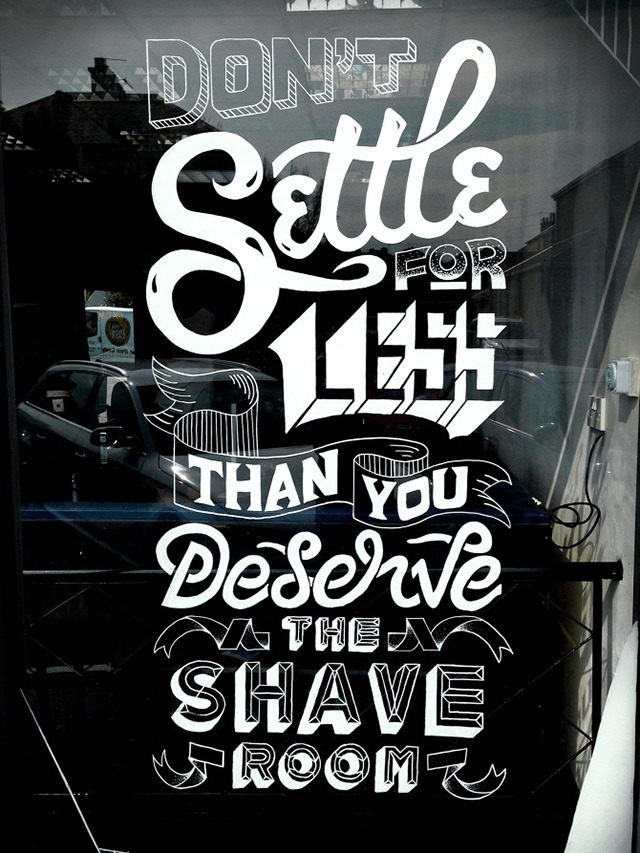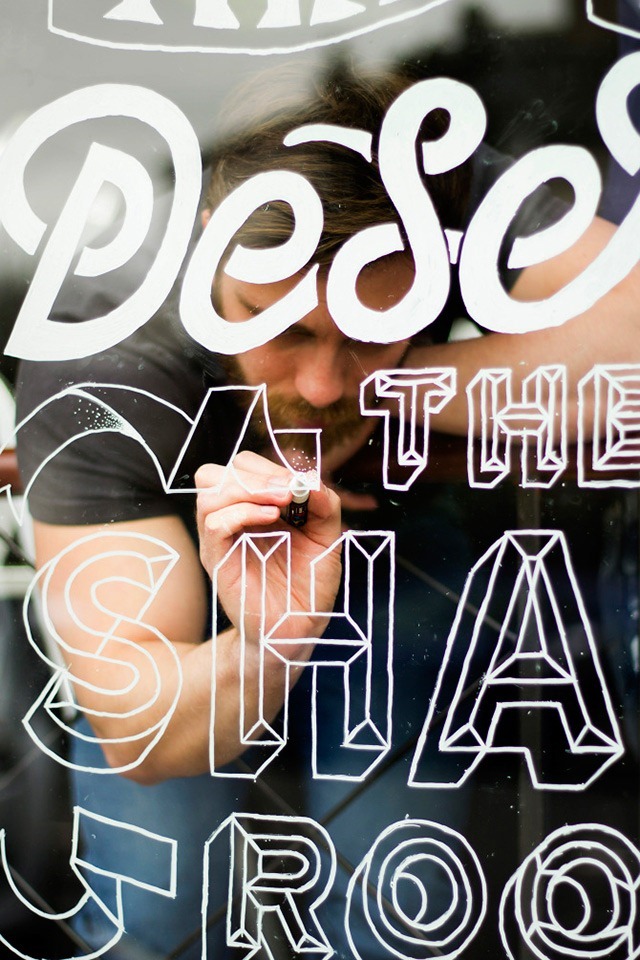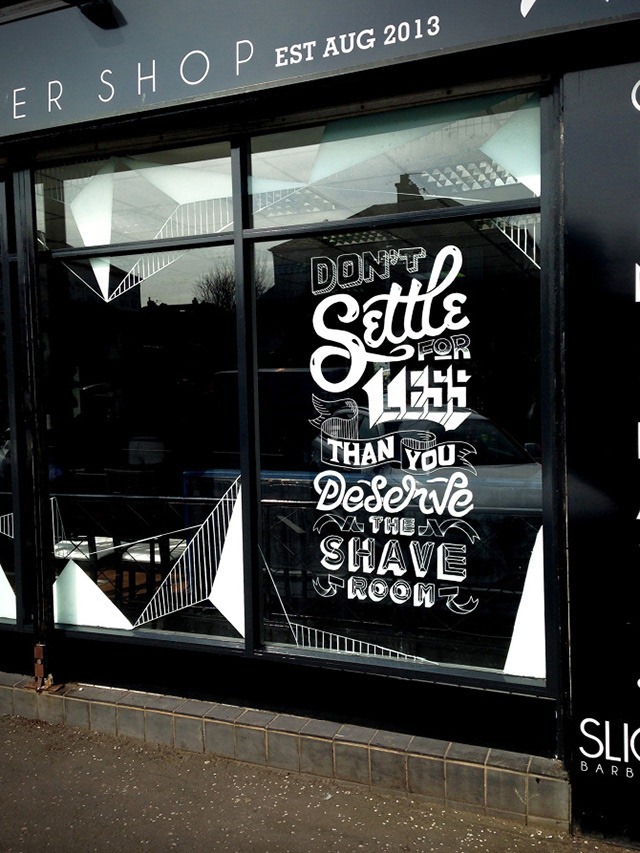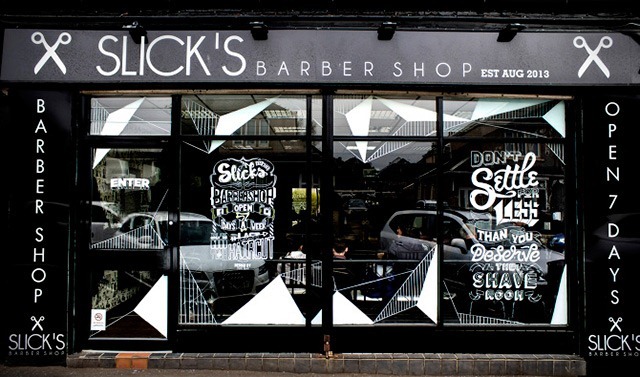 Here is some brilliant hand-drawn typography inspiration for you folks!
London-based designer Craig Black sent in images of the lettering work that he and his team made for Slick's Barbershop in Glasgow, United Kingdom. The mural follows the award-nominated window art (seen below), which Black created for the glass front of the establishment.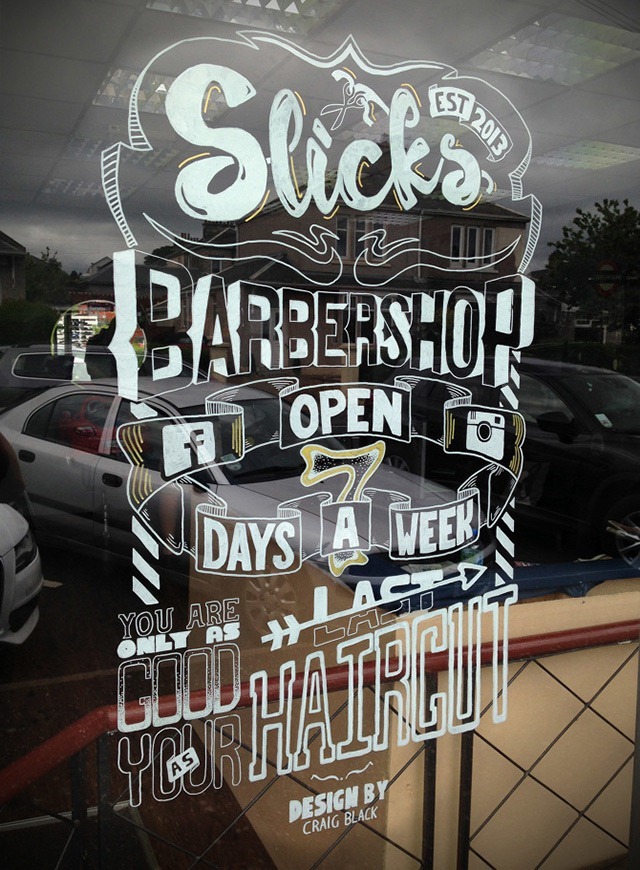 Black says that he has a "strong admiration for all letter-forms and typography hailing from Glasgow, Scotland." He graduated in 2013 with a degree in Design in Visual Communication at the University West of Scotland, and has been working for both major clients like the BBC as well as smaller independent companies. 
You can find more of his excellent work on his site and Behance.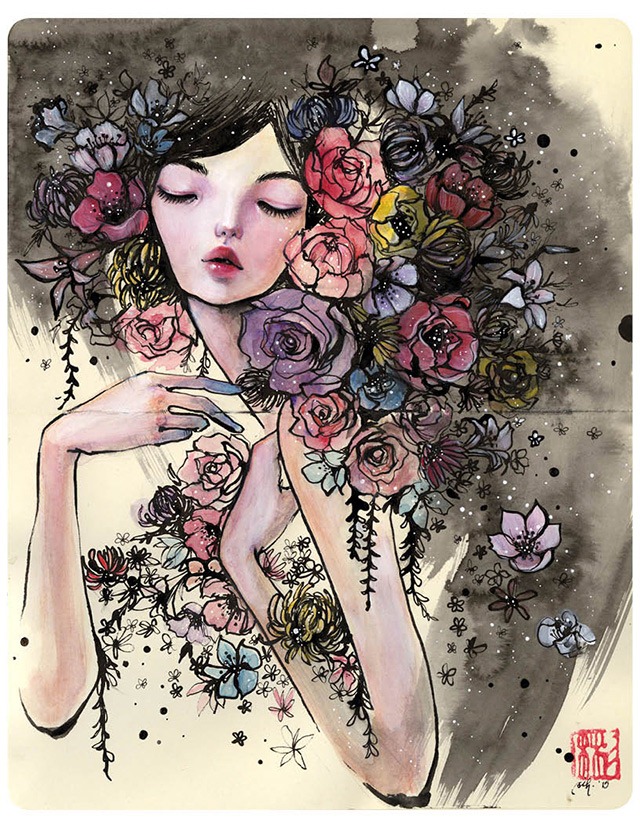 Stella Im Hultberg – "Only Love Can Break Your Heart"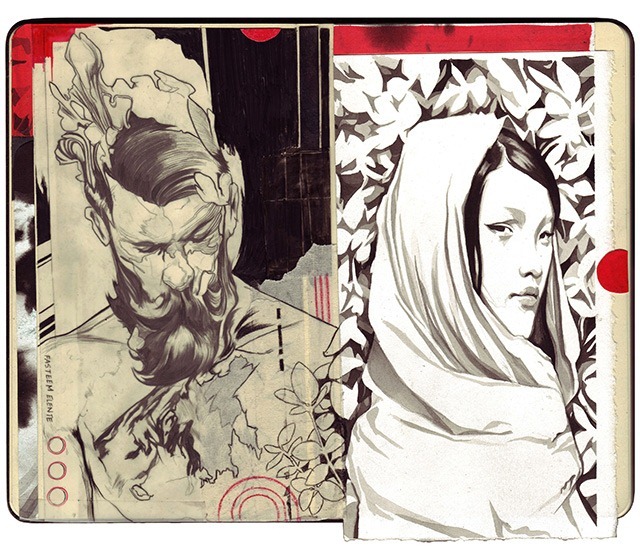 Nimit Malavia – "Sometimes Slow to Heed Advice"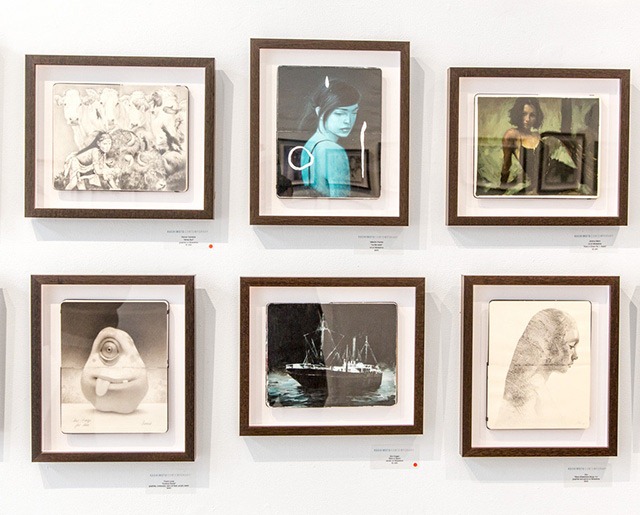 Currently on view at Hashimoto Contemporary in San Francisco, "Moleskine Project IV" is the 4th edition of the annual group show co-curated by artist Rod Luff and gallery director Ken Harman. The show features a terrific and eclectic selection of artwork created on blank Moleskine sketchbooks by 70 artists from around the world.
The show will be on view until Saturday, April 25, 2015. You can also buy the original paintings and illustrations at the gallery's online store.
Here are a few images of the artworks for your viewing pleasure.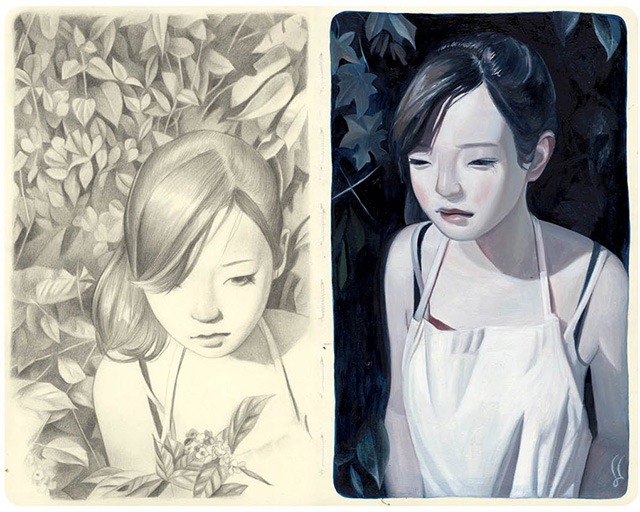 Joanne Nam – "Sisters"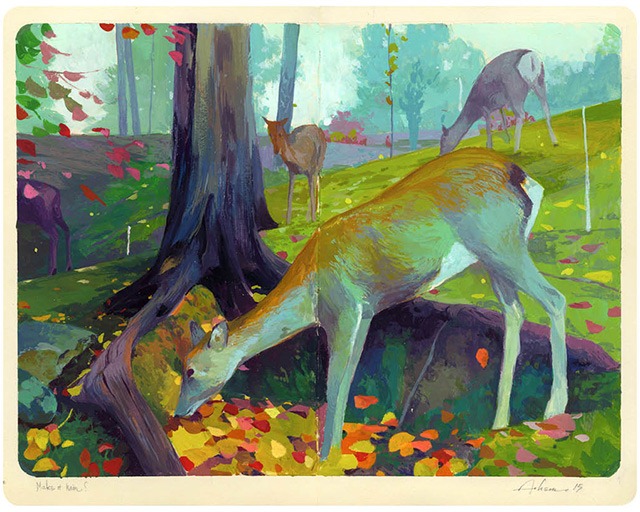 Andrew Hem – "Make It Rain"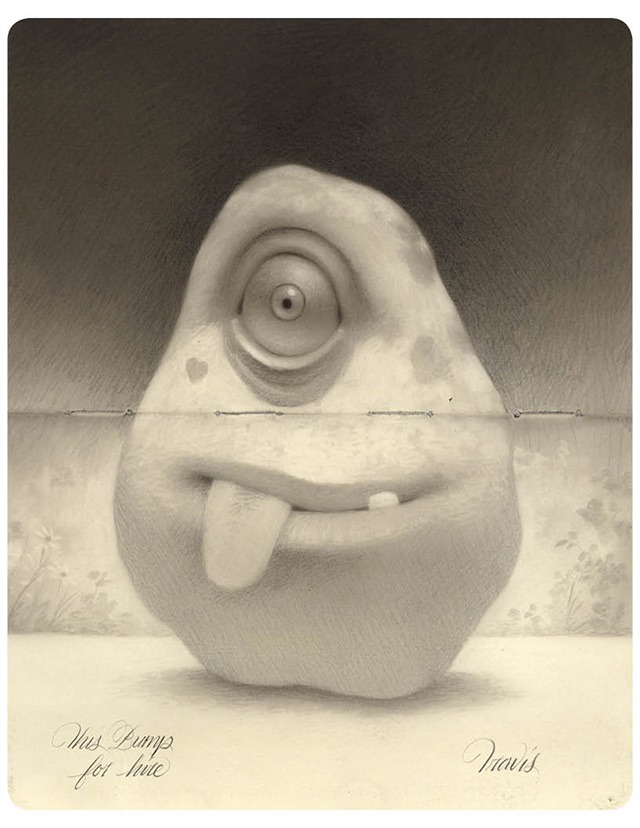 Travis Louie – "Curious Bump"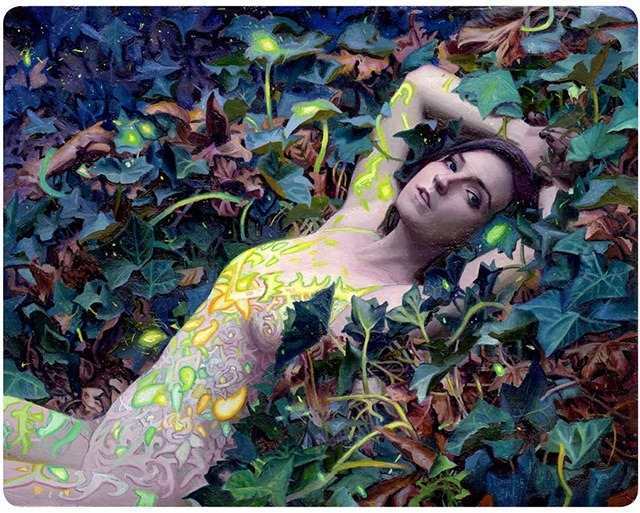 Rodrigo Luff – "Undergrowth"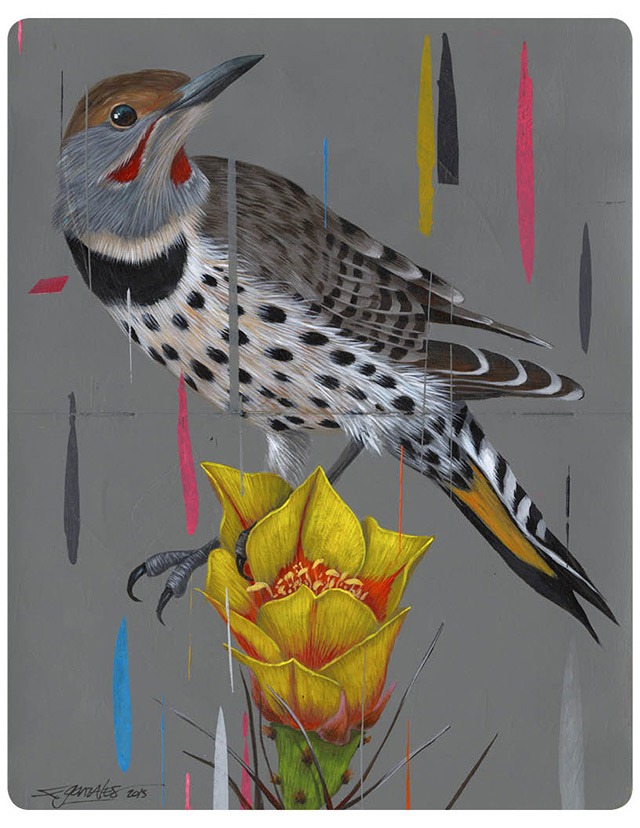 Frank Gonzales – "Northern Flicker and Opuntia Bloom"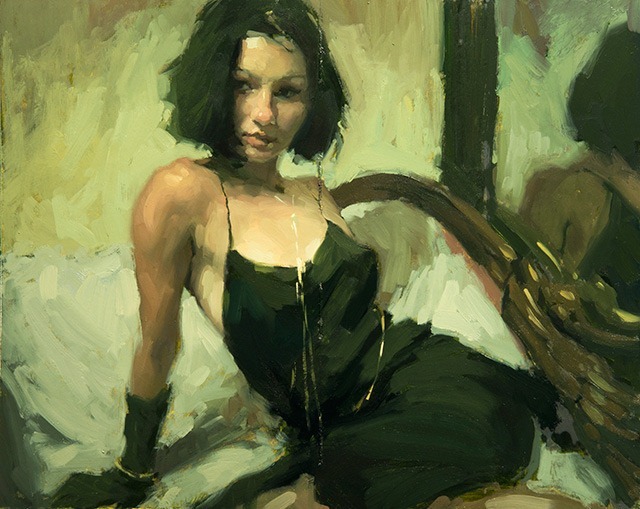 Jeremy Mann – "Note in Green No.1, Nadia"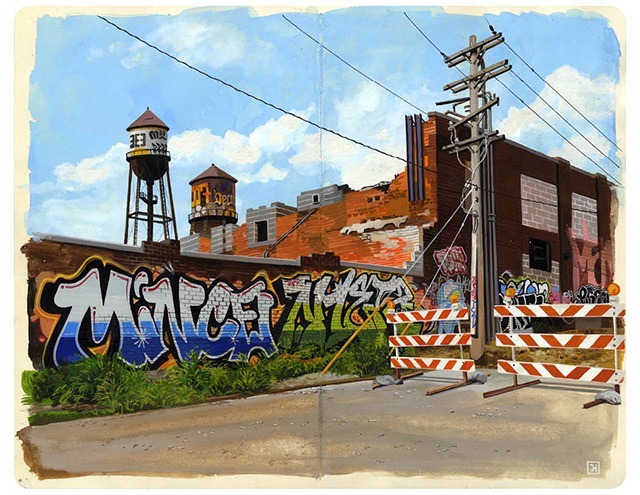 Jessica Hess – "Detroit I"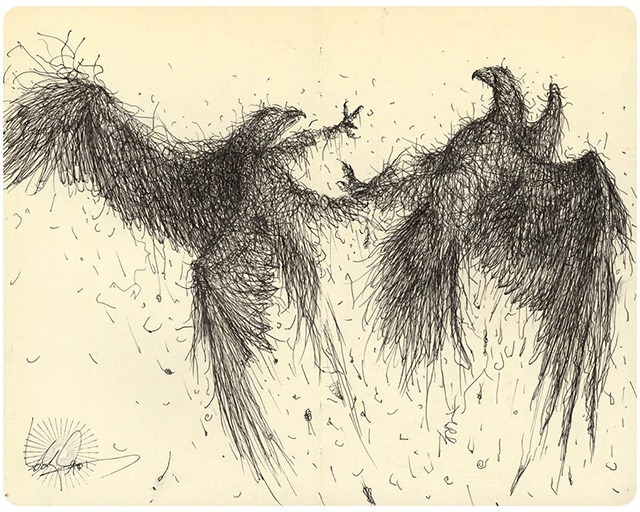 DALeast – "Defoliation U"