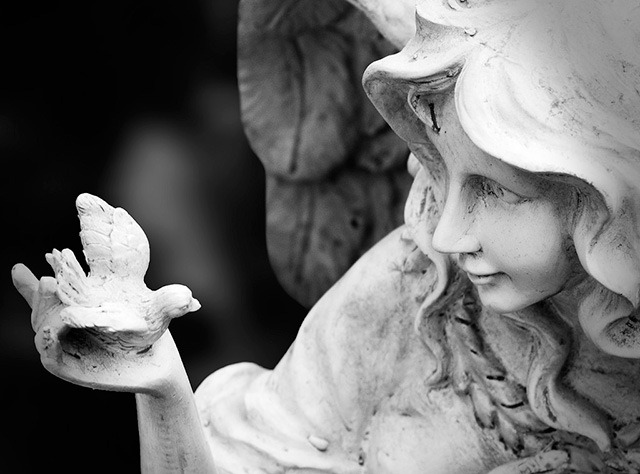 "A Bird," contributed to the JazJaz Flickr Pool by Flickr user Glen Hanhams.
More beautiful photographs taken in graveyards, here.
Lithuanian advertising agency, New! have been creating some terrific advertising campaigns  (previously here and here) for the Mint Vinetu bookstore which specializes in used books.
Their latest design work for the store is an innovative take on how answers to some of life's most intriguing questions can be found in the pages of a well written book.
Hit the jump to see more images from the campaign.
Click here to continue reading 'The Best Search Engine For Life's Major Questions'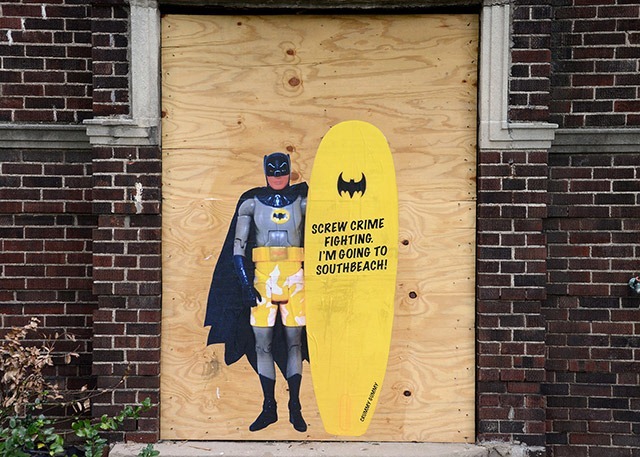 "Batman has retired" (Detroit)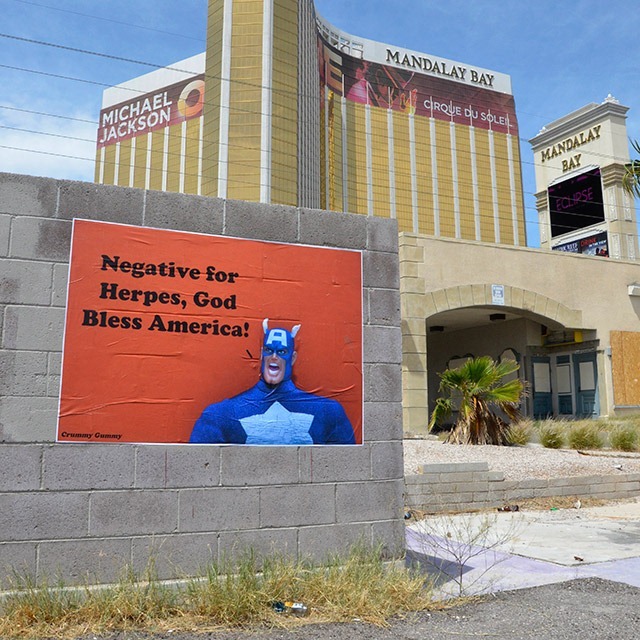 "Negative For Herpes" (Las Vegas)
These deliciously-satirical pieces of street art were created by Crummy Gummy, a photographer and street artist based in Orlando, Florida. The artist photographed some of his favorite toys and characters from his childhood, and blew them up into large posters which he then strategically placed in the streets of various cities in America.
You can visit his blog and/or follow him on instagram to see more of his works.
Click here to see more images from the series.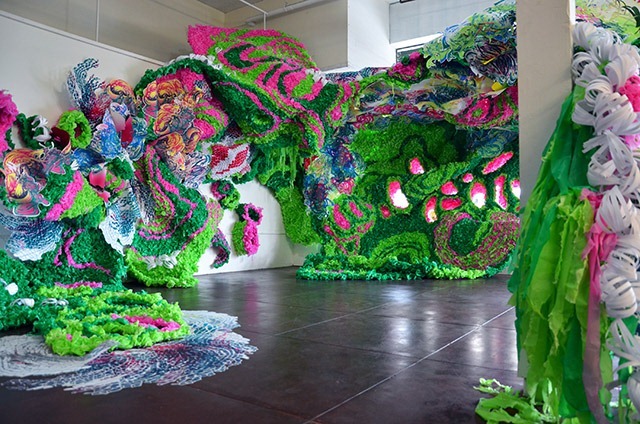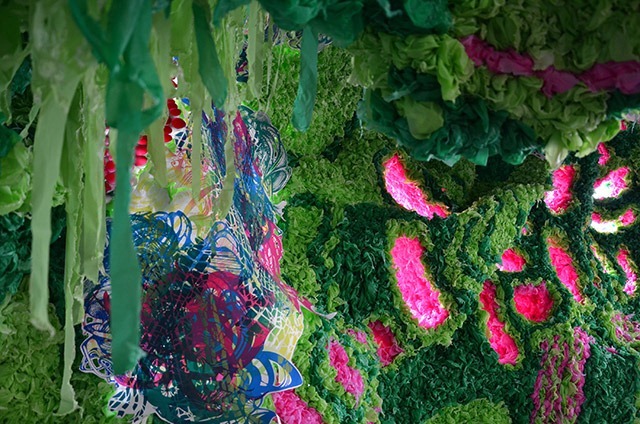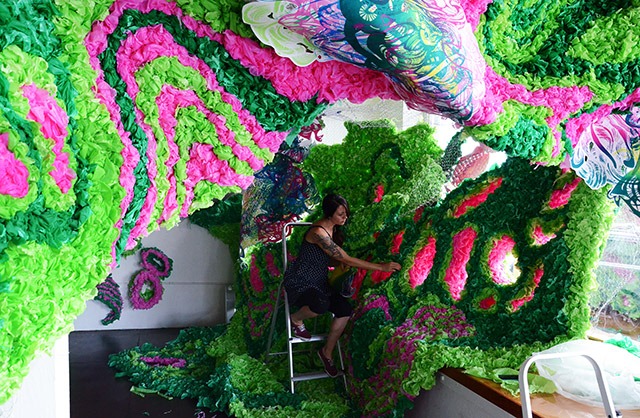 Artist Crystal Wagner's describes her latest art installation as a conduit or space between the artificial environment created by our everyday experiences with man-made materials and technology, and the exotic landscapes on the surface of planet earth.Wagner's gorgeous piece, currently on display at the Makery Gallery, Hilo Hawaii, has a lush organic quality, which makes it seem like a life form has taken root and is growing over the walls of the place.
The artist is well known for her use of paper and other office supplies to create her artworks, and this work is no different. Here, ordinary colored paper and birthday party table cloth are used to great effect to create this inter-dimensional wonderland.
You can check out more images after the jump.
Click here to continue reading 'Pseudoscape: A Large Scale Art Installation by Crystal Wagner'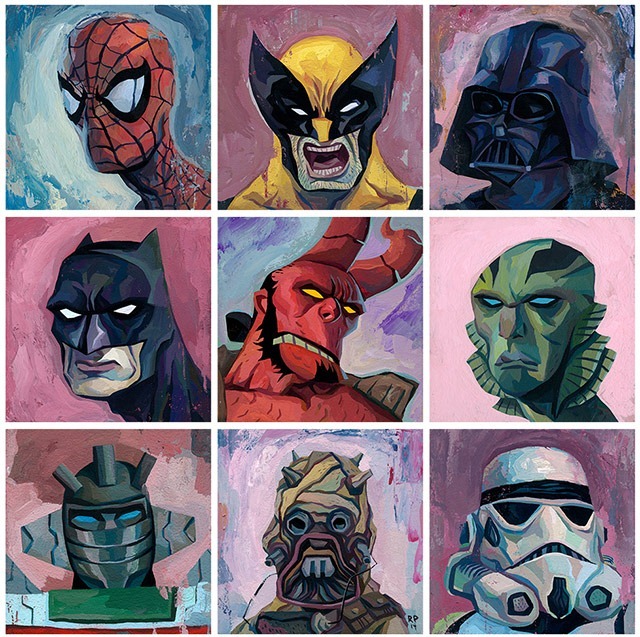 For a few days now, artist Rich Pellegrino has been posting updates about his superhero-inspired portrait paintings on his very interesting Tumblr. You can now buy these original 4" x 4" beauties at his online store.
Oh, and you can get 15% off until July 6th when you spend $50 at the store!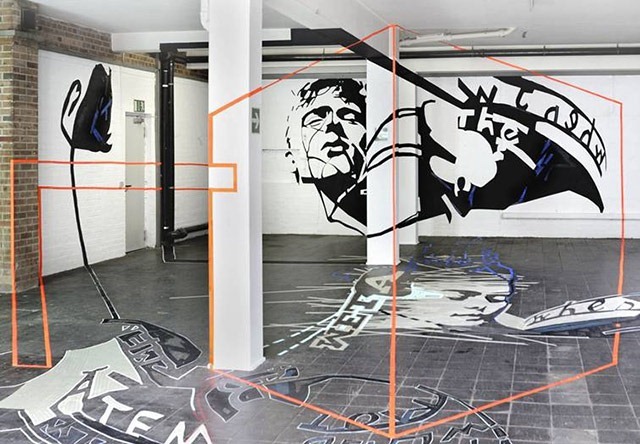 Joerg Mandernach's (previously here and here) latest anamorphic tape art sculpture is his brilliant contribution to the "Donaugalerie 2014" sculpture project exhibit. The installation will be on display in the old baggage room in the railway station of the town of Tuttlingen, Germany.
The show will have its opening night on July 6 and run till October 19, 2014.
You can watch a short video of the optical illusion through which the sculpture comes into being.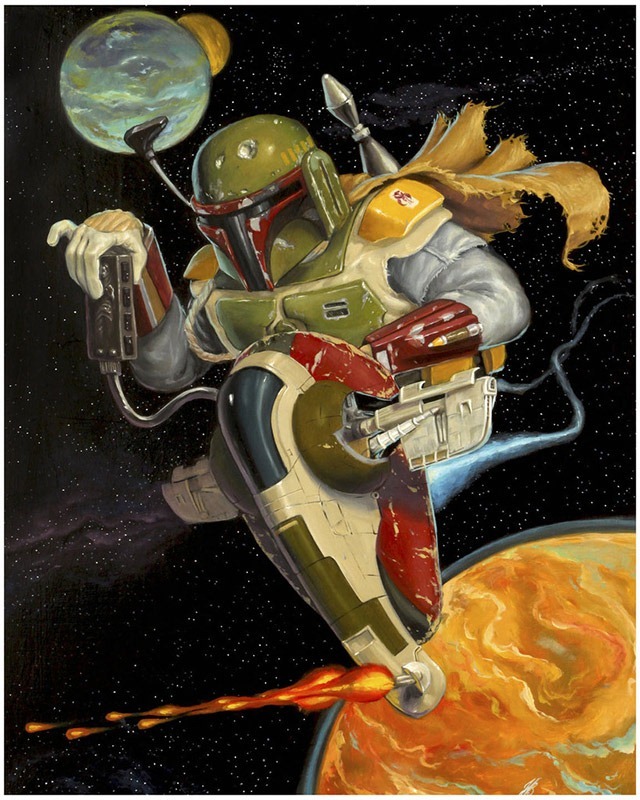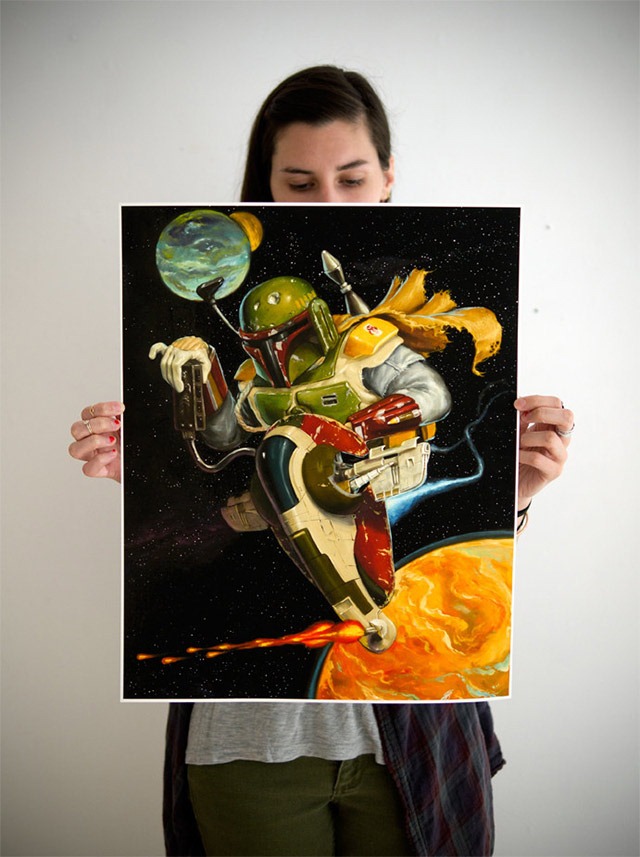 Montreal-based artist, Jonathan Bergeron's surreal Boba Fett themed piece is a great coming together of the artist's three main influences; graffiti, punk rock  and skateboarding.
Only a few more 16" x 20" fine art giclee prints of the awesome painting are available at The People's Print Shop.  Go get them before they are completely sold out.
Adam Lister, an artist based in Beacon, NY, makes geometric 8-bit inspired versions based off classic paintings and iconic images from pop culture.
Lister recently released limited edition prints of 40 new paintings. The giclee prints, priced at $40 each, are made with archival inks and will come signed, numbered and dated by the artist.
Link.
Hit the jump to see more images.
Click here to continue reading 'Adam Lister's 8-Bit Inspired Paintings of Iconic Images'
Junior Jesman, a video game animator based in the UK, spent the last three months making a short film with some of his friends and colleagues. The result is an awesome tribute to the Street Fighter video game and the incredible Breaking Bad TV series.
Link to the video on Vimeo | Youtube.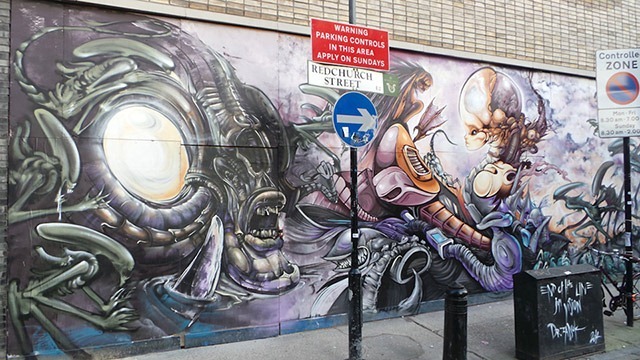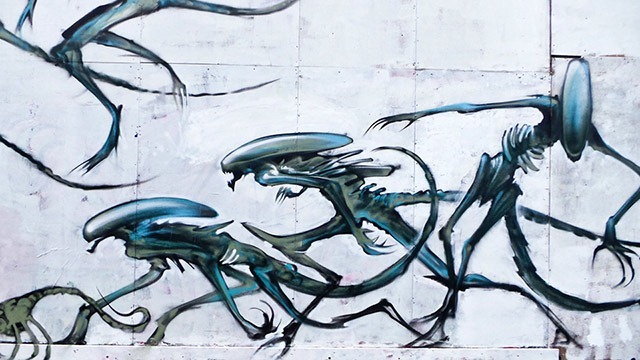 Click here to see larger images.
Inspired by the original artworks of H.R. Giger, art collective EndoftheLine's Jim Vision & Dr Zadok created this huge mural on Redchurch Street in Shoreditch, London. The dystopian/fantasy piece is a great coming together of the signature styles of the two artists.