The 1982 movie Tron may not have made much money for Disney during its release, but is now revered as a cult sci-fi classic. The movie was one of the first films from a major movie production house to extensively use CGI.
Interestingly, the Motion Picture Academy refused to nominate Tron for special effects, because they felt that the usage of computers for creating the special effects amounted to cheating.
I found this great video of a famous bike chase scene in Tron, reanimated with cardboard objects, and stop motion photography.
Watch the original scene for comparison.
Continue reading 'Tron Lightbike Scene – Reanimated With Cardboard'
This sickening video answers the age old question – " Why are most Apple fanboys virgins ? "
Be advised, the video will be distressing for people using Windows and Linux.
Continue reading 'MacBook Pro Unboxing – Pörn for Apple Fanboys'
Inspired by the "futuristic visions" of classic designers Norman Bel Geddes and Raymond Loewy, these unique robotic sculptures were created by Gordon Bennett from discarded materials found in garbage dumps, garage sales, and construction sites.
Each piece is one of a kind, ranging in height from 14 to 25 inches, and comes with a numbered tag to prove its authenticity as a genuine Bennett Robot. The robots are not cheap, with prices starting at $750 and going all the way to $6000. But that has not stopped them from selling like hot cakes.
Visit the official site to see more photographs of these gorgeous robots. The sculptures are on display for public viewing at the City Foundry in Brooklyn, New York.
JazJaz fan, Sonya says,
These hilarious cartoons were created in the style of animation done by Gantry-Lawrence studios for Marvel Comics during the 1960s. The films show the Avengers living together in a dirty apartment, squabbling over women, and even managing to do some partying.
Continue reading 'Newer Mightier Ultimater Avengers – Hilarious Spoof Films'
This is a weird and convoluted commercial from Britain. Apparently, getting some hot tongue action on a first date is easy, especially if you have a bag of Doritos lying around.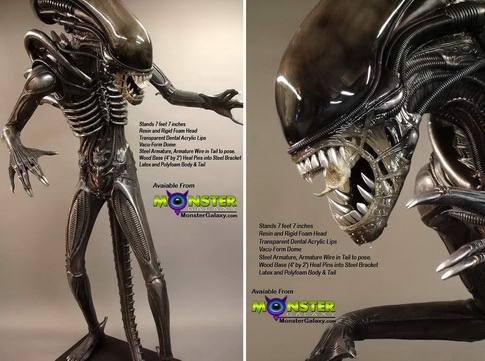 I found this superb, life-size replica of the iconic monster from the Alien movie franchise for sale on the Monster Galaxy site.
The replica towers over us puny humans at 7 feet and 7 inches. The body and tail are made of resin and hard polyurethane foam. The whole thing is mounted on a wooden base.
I would love to have one in my drawing room (making sure to lock my bedroom door at night), but it's just too pricey for people like us. At $5,200 plus shipping, only the rich and devoted sci-fi fanboys can afford it.
Watch an extremely "x-rayted" video for the song Poka by Russian singer Alena Sviridova.
Ah, the dangerous things an artist will have to do to create beautiful art (and sell albums).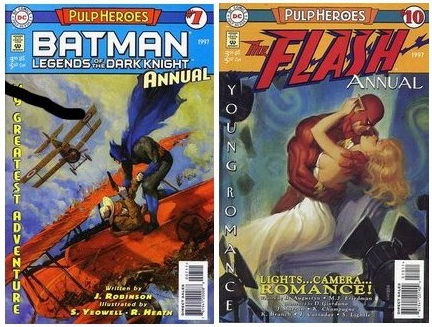 The Super Punch blog has many scans of comic book covers of Marvel Comics annuals released during 1977. The covers mimicked the styling of retro pulp novels.